Analyst says World of Warcraft Pandaria sales disappoint
Lazard Capital estimates 600-700k copies of expansion sold at retail, down 60 percent from previous add-on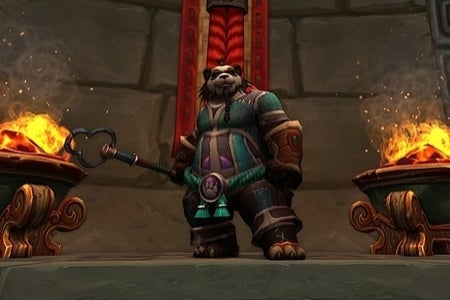 Blizzard launched World of Warcraft's latest expansion, Mists of Pandaria, this week, but one analyst believes the fourth expansion for the MMORPG has been falling short of its lineage. Lazard Capital Markets told VentureBeat that the firm estimates Mists of Pandaria sold between 600,000 and 700,000 copies at retailers since its launch on Tuesday.
While that figure doesn't take into account downloadable Mists of Pandaria purchases, Lazard analyst Atul Bagga told the site digitally distributed copies likely won't compensate for the estimated 60 percent drop in physical sales from the last expansion, 2010's Cataclysm. The week after Cataclysm launched, Blizzard announced that between retail packages and downloads, the game sold 3.3 million copies in its first 24 hours. The second expansion, 2008's Wrath of the Lich King, sold 2.8 million copies in its first day on sale, while the original World of Warcraft add-on, 2007's The Burning Crusade, notched 2.4 million sales.
World of Warcraft has been the undisputed king of subscription-based MMORPGs almost from the start of its eight-year run, but the game has run into some resistance lately. At its peak in 2010, World of Warcraft topped 12 million active subscribers. However, since then the number has trended downward and as of last month had fallen to 9.1 million. At the time, Blizzard president Mike Morhaime said such a drop was to be expected near the end of an expansion cycle, and pinned some of the blame on the company's Diablo III launch drawing players away from World of Warcraft.
While many of its competitors have moved from subscription to free-to-play models as they faced adversity in the market, Blizzard has been resistant to making the switch with World of Warcraft. Instead, the company lets players try the game for free, but halts their progress at level 20.