Activision sales up over forecasts, WoW subs down
Activision Blizzard outperforms expectations as WoW dips to 9.1 million subscribers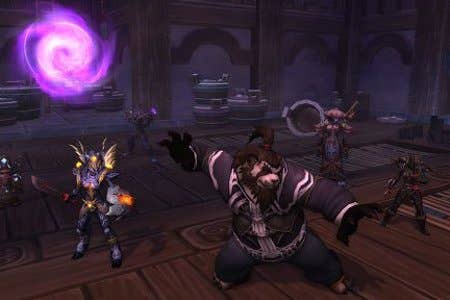 Activision Blizzard has released its financial earnings report for the second quarter ended on June 30, 2012. The company reports total revenue of $1.08 billion (£693 million), higher than expectations, but lower than the $1.15 billion (£738.8 million) recorded during the same period in 2011. Activision Blizzard brought in $343 million (£221.1 million) from digital sales alone, representing 32 percent of the company's total revenues.
"Our performance was driven by strong audience demand for our great games," said Activision Blizzard chief executive officer Bobby Kotick.
"While we are increasing our financial outlook for full year 2012, we remain cautious given economic uncertainty, risks to consumer spending especially during the holiday season and the recognition that the majority of our key franchise launches are still ahead of us."
Those key launches include Call of Duty: Black Ops II and the World of Warcraft expansion, Mists of Pandaria. Blizzard Entertainment's World of Warcraft could use the expansion boost, as the game has dropped to 9.1 million subscribers. In May of this year, Blizzard's Mike Morhaime confirmed the game was steady at 10.2 million subscribers, but recent and upcoming contenders like The Secret World, Star Wars: The Old Republic, and Guild Wars 2 may have taken the wind out of the game's numbers.
Blizzard Entertainment's other title released this year, Diablo III, sits with more than 10 million players through July.
Skylanders Spyro's Adventure has also been a big win for the publisher, becoming the #1 action-figure line in the United States. Skylanders outsold all other action-figure brands for the first half of 2012, and was the best-selling console and handheld game in revenue, once figure sales are factored in.
Heading into the next quarter, Activision Blizzard is expected to release Transformers: Fall of Cybertron and the non-Elite launch of the third Content Collection for Call of Duty: Modern Warfare 3. The publisher has also raised its revenue forecast for the year up to $4.3 billion (£2.8 billion), as opposed to the $4.2 billion (£2.7 billion) given on May 9, 2012.