Some Amazon Xbox Series X pre-orders may not arrive until December
Update: A Microsoft spokesperson said the company is "working tirelessly with retail partners to replenish Xbox hardware as quickly as possible"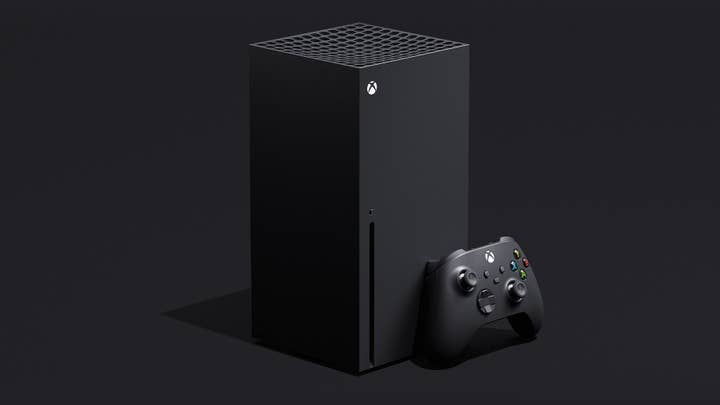 Original story: Some Amazon customers who have pre-ordered the Xbox Series X won't see their order fulfilled until December.
Several Twitter users have shared an email sent by Amazon in the past day or so concerning their pre-order, indicating that the retail giant may be low on stock.
"We expect to ship your console in the coming weeks as we receive more inventory in November and December," one of the messages shared on Twitter read. "At this time we anticipate that you will receive your Xbox Series X by [December 31] or before."
Amazon Help replied to that message -- and to many others complaining about the same thing on Twitter -- saying that this is due to "high demand" for the console and repeating that inventory is due to continue to arrive throughout November and December.
The extent of the issue and how many customers are impacted is unclear at this point. It also doesn't seem to be impacting the Xbox Series S. GamesIndustry.biz has reached out to Xbox for comment.
The Xbox Series X and S launch today. In our Critical Consensus for the platforms, we noted that the reception from critics has generally been positive for both versions of Microsoft's console. Reviewers liked the hardware's quality-of-life improvements, but recommendations came with big caveats, most notably the lack of key games.
We also shared our first impressions of the Xbox Series X and S, as well as the PS5, on the latest GamesIndustry.biz podcast.
Update: A Microsoft spokesperson told GamesIndustry.biz that the company is working to replenish stock as soon as possible, and invited players to check with local retailers for more availability.
"We have seen overwhelming global demand from our fans for the next generation of Xbox and are working tirelessly with our retail partners to replenish Xbox hardware as quickly as possible," they said. "We can't wait for fans to experience gaming on Xbox Series X and Xbox Series S. Please check in with local retailers directly for more details on availability in your market."