Amazon Kindle Fire 2 launch event in July - report
Amazon may unveil the successor to the Kindle Fire this summer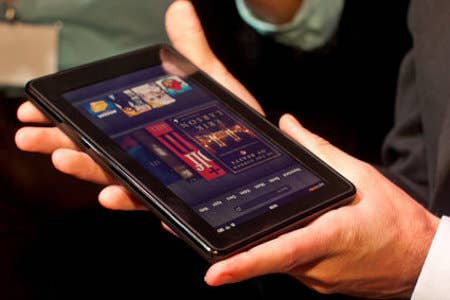 An anonymous source has told CNET that Amazon will reveal the next Kindle Fire tablet at a launch event on July 31. The source said that the tablet would add a camera and physical volume buttons to the overall hardware. Other upgrades, including resolutions and chipset, were not mentioned. A Digitimes report calls for the new Kindle Fire to add a 1280x800 screen.
Amazon is expected to keep the same $199 price point for the new Kindle Fire, while dropping the price for the old unit.
These rumors come only a day before Google is rumored to be announcing its 7-inch Nexus tablet, which would go head-to-head with Amazon's offering.