Google tablet details leaked
Google to showcase new tablet at I/O Conference this week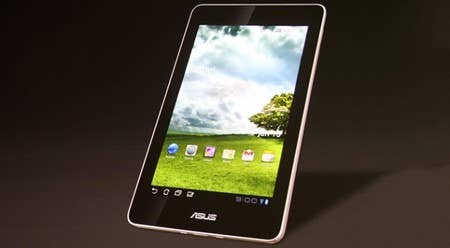 With Microsoft entering the tablet game with its upcoming Surface line, it almost seemed inevitable that Google would also try to work on its own project, one that will reportedly be shown off at the I/O Conference this week. The Nexus 7, as it is being called, will apparently enter the market at a lower price than competitors such as the iPad and will fall more in line with other Android and Kindle tablets.
The guts of the device have also been leaked, claims Gizmodo Australia. The Asus-built device will come in two flavors, an 8GB and 16GB offering. The entire system will run on a 1.3 GHz quad-core Tegra 3 CPU, a 12-core GeForce GPU and 1GB of RAM. Price is supposedly set at $200 for the 8GB model and $250 for the 16GB version.
As for a few other specs, the tablet will come with a decent visual package, able to run 1280x800 pixels. The 1.2 megapixel camera might not be the biggest, but it will work on the front of the tablet. The OS will of course be Android, running on 4.1. Internally, features such as Google Wallet and NFC are said to come stock.