Amazon CEO says games could become its biggest entertainment category
Andy Jassy encouraged by New World success, but notes some games will still "fail spectacularly"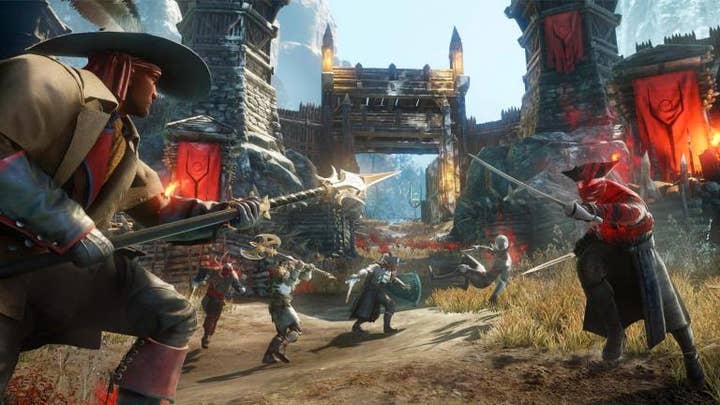 The chief exec of Amazon believes that video games will become a crucial pillar in its business, eventually outpacing music and video content.
Andy Jassy spoke at yesterday's GeekWire Summit, and discussed various aspects of the company, including its ongoing push into games.
Bloomberg reports he addressed the long-running skepticism around Amazon's games business, pointing to the launch of its latest online game New World as proof the company is finally gaining traction in the market.
"There were a lot of articles written, people saying things like 'Amazon knows how to build everything but games, why can't they build games?'" Jassy said. "It takes a few before you find a hit, or several, but they didn't lose their resolve."
His words echo those of Amazon Games VP Christoph Hartmann, who told GamesIndustry.biz just ahead of New World's launch: "Eventually, we'll get judged by our successes."
Hartmann said that the company has learned much from the failures of Crucible and Breakaway, both of which were scrapped, including that Amazon will now "only ship when ready."
Jassy assertion that games could become Amazon's largest entertainment business, given the millions of customers it has with Amazon Music and Amazon Prime Video, plus the investment it has put into its film and TV porfolio -- most notably with the $8.45 billion deal to take over Hollywood giant MGM.
Amazon's games business was formed in 2012, meaning it has taken almost a decade to produce a video game that survived launch. Hartmann pointed to the time it takes to build complex online games, as well as recruit and build a studio as part of the reason for this.
Jassy also touched on the struggles seen with Crucible and Breakaway, adding that: "You're going to have some games fail spectacularly."
The CEO said New World is off to a "great start" and SteamDB figures back that up, currently showing that the MMO has achieved a peak concurrent player count of over 900,000. Of course, as with any online game, there have been some issues around launch.
DFC Intelligence analyst David Cole told Bloomberg it's "way to early" to declare New World a hit but acknowledged it's "not a disaster."
"It's not what we consider a huge game, in the sense that if it wasn't Amazon, I don't think you would be paying that much attention to it," he said.
Jassy took over from Amazon founder Jeff Bezos earlier this year and said he believed the company could find success in the games industry "if we hang in there."
Prior to taking on the CEO role, Jassy handled Amazon Web Services, which at one point encompassed the games division. Hartmann told us Jassy has "always been extremely supportive of us."
Earlier this year, it was reported Amazon is pouring $500 million into its games business every year, so far with little return. Despite this, Hartmann suggested there was little chance of the company pulling out from the market.
"I have no indication that the company is getting tired of its gaming division, I just see support left and right."