Activision's reputation "probably unfair" says Spider-Man developer
Beenox studio head Dee Brown shares his thoughts on working with Activision and being tied to licensed games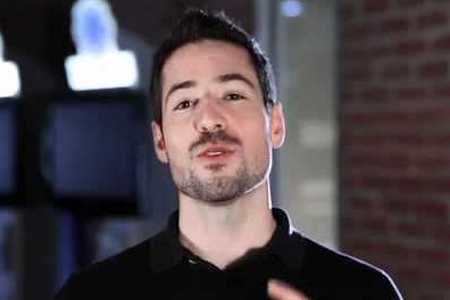 Big publishers are often slammed for "soul crushing" policies towards developers, and no company has taken more heat in recent years than Activision Blizzard. The Infinity Ward situation and PR backlash that followed certainly didn't help matters. That said, some developers have no qualms with the 800-lb. gorilla, and in a recent interview Beenox studio head Dee Brown defended Activision.
Speaking to GamesIndustry International, Brown remarked, "I would certainly say from an internal perspective that the reputation Activision has acquired is probably unfair. Beenox was acquired in 2005, so it has been six years now that we've been with Activision. We had to work with Activision prior to our acquisition. There was a reason why I as the studio founder agreed to be acquired. It was because of their independent studio culture. I believed in that model, and I still believe in that model today."
He continued, "Activision has always treated us as partners, rather than something to be controlled. They've been, from a creative standpoint, really, really great. When I look at Shattered Dimensions, what were asked for at the time was 'Please make a Spider-Man game.' That was the creative direction that Activision gave us."
"This time around [for The Amazing Spider-Man], it was pretty much the same thing. They said 'Hey, we have a movie coming; we would like to make a game out of it so go ahead and make it.' That is pretty much the creative involvement that Activision had. As a game developer, it is just really great to have that level of freedom, and it is really great to feel empowered and make the game we really want to make."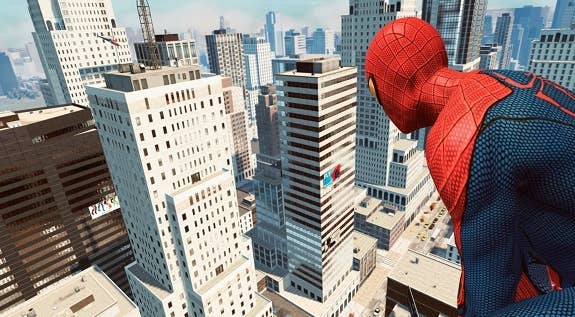 As we write this Beenox is putting the finishing touches on The Amazing Spider-Man, slated for release at the end of next month to tie in nicely with the buzz surrounding the reboot of Sony Pictures' film franchise. While Brown might "feel empowered" as a developer, the bottom line is it's still a licensed video game, and that can certainly have its drawbacks and constraints. Brown and his team feel more than comfortable working within those constraints, however. And it would appear that Beenox has been given a fair amount of leeway.
"When you are working with licensed IPs, the interesting thing is that you are starting with something that has been developed, especially with Marvel, something that has been developed a lot. There is a lot of material that you can dig into and put into your game; that is very cool. The hard part is how can you innovate in that world and how do you push it further?" Brown said.
"With all that material, you always have a head start on how you can explore the brand. You have something that is already known by the team. Everyone is already such big Spider-Man fans. They already know where they want to go with the brand. It's funny; we always end up in very passionate debates on where a feature should go and what we should do in the game, things like that."
"They gave us the go-ahead and said 'make your game.' They really respected the fact that we are the game makers and they are the film makers"

Dee Brown
It certainly helps Beenox that both Marvel and Sony have been very supportive without trying to impose any specific set of rules.
"Sony and Marvel have been incredible partners, honestly. This was the first time we've worked with Sony as a licensing partner. I mean, I was really impressed with the level of creative freedom they allowed us," Brown remarked. "At the very beginning of the game, we met with them and learned more about the universe... We pitched them on a new story, because the story happens after the events of the movie. We had to be very careful about not spoiling the movie but offering a bigger experience. Again... Sony reacted super well to that. They gave us the go-ahead and said 'make your game.' They really respected the fact that we are the game makers and they are the film makers, and we both have our different expertise. I am very happy about our relationship we have."
As pleased as Beenox has been with the relationship, we couldn't help but wonder if the studio has felt at all pigeon-holed by being the Spider-Man studio for Activision. Not only that, but publishers these days seem to want to get out of the licensed games business. Should Beenox be concerned?
"The Amazing Spider-Man game is the largest project we have ever done at Beenox"

Dee Brown
"Different licenses have different potential. I think the Activision stable of licenses is really strong. Spider-Man is one of the best, if not the best known superhero out there. So it certainly is a license with a lot of potential," Brown said. "For me, that is just a purely business decision. You have to have the right license with the right potential and the right team to do it. That is something I think we have."
Shattered Dimensions was fairly well received in 2010, and with a brand-new Spider-Man movie to reignite buzz around the superhero, Brown is excited to see fans' reactions.
"The Amazing Spider-Man game is the largest project we have ever done at Beenox," enthused Brown. "We've been in development for almost two years now - even more actually if you include the concepts, started thinking about the web-rush mechanic and ideas around that. So when we came out with a pretty ambitious concept, when you think about rethinking the combat system, rethinking Manhattan, rethinking the web-rush mechanic and all those kinds of things, that was pretty ambitious and Activision gave us everything we needed to accomplish that."