Activision launches Mobile Publishing brand in partnership with Flurry
The 800-lb gorilla is finally stepping up its mobile presence, and we spoke with both ATVI and Flurry to find out more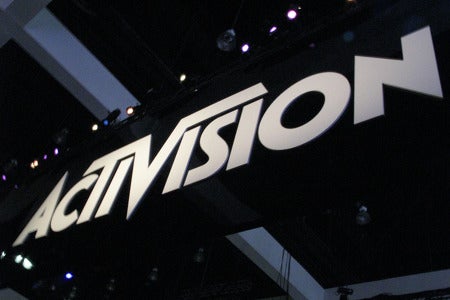 Activision has often been criticized for not being pro-active enough in social and mobile. And while the company has made more recent strides in mobile with Call of Duty Elite and Skylanders, and the formation of a new mobile studio in the UK, today the publisher is making a running leap with a new Mobile Publishing brand and a partnership with analytics firm Flurry. The goal is to "identify and assist third-party developers in the development, publishing, distribution and promotion of independent titles on iOS and Android platforms."
Games will be published under the new Mobile Publishing brand and developers will benefit from Flurry's mobile analytics and advertising platform as well as Activision's scale in the industry. Importantly, developers will retain full control of their intellectual property.
"A world class partner such as Flurry will position Activision for mobile growth in the future and we are confident our relationship will yield significant insight into mobile development and distribution," said Eric Hirshberg, CEO of Activision Publishing.
"Additionally, Activision and Flurry are uniquely qualified to provide mobile developers with funding, resources and unmatched marketing expertise, while also allowing them to retain their intellectual property. We are confident our relationship and this new platform will yield significant results and are excited to launch it."
After we learned about the news, GamesIndustry International spoke on the phone with Greg Canessa, VP of Activision Mobile, and Simon Khalaf, Flurry president and CEO.
"I think you will find that, as you probably know, Activision is not a company that makes a big hullaballoo and then chases after it trying to deliver. We're trying to be more thoughtful about our announcements and our strategies. We want to 'do' and then talk about it once we've done it. This is an example. Our partnership with Flurry and our creation with the Activision Mobile publishing group is a significant new initiative for us," Canessa said.
"Indies are very good at building the game, but they are not so good at building an audience, growing an audience and managing it"

Simon Khalaf
"We're here to talk about our partnering with indie and smaller developers, developers of all sorts, to bring those products to bear in the mobile space. We also have other mobile initiatives under way. I point you to Skylanders Cloud Patrol as an example and our Call of Duty Black Ops Zombie game, our Elite mobile app. You're seeing more and more mobile games coming out. We actually do have a number of first party initiatives that we are pursuing in parallel to this relationship."
For Khalaf and Flurry, the partnership is about enabling developers to leverage metrics, similar to how games in the social space are heavily driven by a metrics approach. Khalaf remarked, "Looking at this market, we decided that we can assist indies in building better franchises. They are very good at building the game, but they are not so good at building an audience, growing an audience and managing it. So we felt that between the services that Flurry offers and what Activision offers, we can put together a value proposition in front of indie developers."
He continued, "The market has changed from shipping a game to managing an audience. Yes, social gets some credit that it is metrics driven, but those who have been successful from the start have been very metrics driven. We work with them on a day-to-day basis, more an hourly basis. From user-acquisition to improving the dialog to responding to the community and responding to the game 24/7; that's exactly the kind of culture we want to inject in the game for them. We want to get to the point of doing this work for them."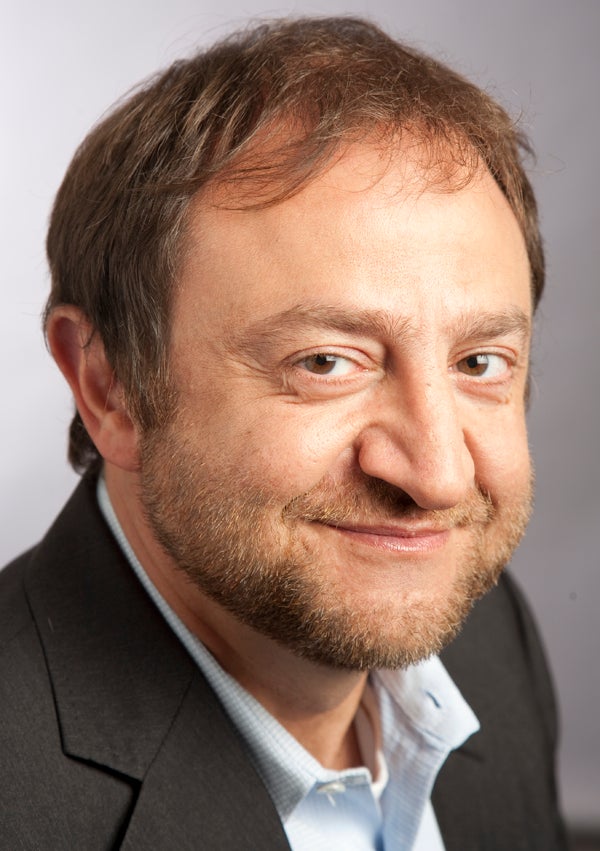 Canessa added, "Now it's really about running games as a service. You really need to rely on the analytics and metrics driven game design and development to be successful. If you aren't able to get that upfront download feed from folks, you really need to rely on that backend analytics engine. That's another reason why we're best in class at our respective areas. Activision's brands, game development expertise, acumen, funding, all of that, and Flurry who is a world-class leader in data-driven analytics for mobile games as well as a suite of advertising and monetization tools that they have which will help drive new user acquisition into mobile games. It really is a fruitful partnership."
Activision isn't ready to announce any games under its Mobile Publishing label just yet, but Canessa told us that we should start seeing the first titles by the end of this year. "We've already started our partnerships, and you will see something soon," he said.
"Now it's really about running games as a service. You really need to rely on the analytics and metrics driven game design and development to be successful"

Greg Canessa
In terms of how Activision will select what games to publish on mobile, Canessa noted that "we've created a new group that can manage this; folks from Activision and folks from Flurry to evaluate opportunities." So the mobile group will look at developers that approach the company and it will also talent-scout based on Flurry's analytics tools and data that Activision is able to capture. "We've been able to identify developers that we want to work with and then sitting with those developers and understanding their needs and where they need help in the marketplace. Our program is set up so we can find and adapt to those needs and to provide a set of services to make games more successful in the marketplace," Canessa said.
With Activision rival Electronic Arts leading in mobile and other big names like Zynga making a hard push in the mobile sector as well, can Activision stand out? Canessa certainly thinks so.
"I think that this positions us very well," Canessa closed. "If you think about how Activision views mobile, we've always been about building world-class entertainment franchises. Really we view mobile as a platform and we're a platform agnostic company. I think we're very well positioned for mobile; when you look at the combination of our Activision Mobile publishing effort we're announcing with Flurry, as well as our first party mobile initiatives around Call of Duty and Skylanders franchises with micro-transaction games and game services around mobile, we really have a very elegant suite of first-party and third-party offerings."
We inquired with Canessa and Khalaf about how revenues would be split between the companies and how much of the money developers would see, but the companies declined to get specific on financials. They did say, however, that developers would get the "majority" of money generated by micro-transactions in games.