Activision creating new UK mobile studio
Update: Ex-Team 17 boss Martyn Brown acting as consultant on project; Leeds studio will grow to 40+ staff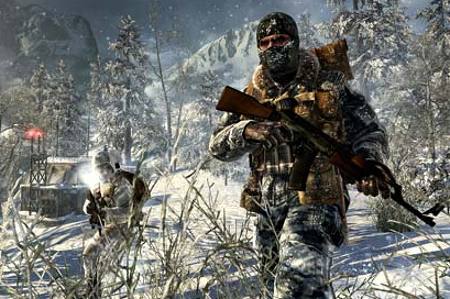 Activision is in the process of establishing a new mobile studio in the north of England, with the help of ex-Team 17 boss Martyn Brown.
GamesIndustry International understands that a number of other highly regarded UK development figures are also involved in the project, which was kicked off last year. The studio has already made a significant number of hires
A spokesperson for Activision UK said today that "we can confirm that we are currently putting together a mobile studio for the UK and look forward to revealing more in the near future."
The studio is expected to handle the development of projects based on Activision's brands, but GamesIndustry International understands that all work is at very early stages.
Activision established a business based in Leeds in November last year and GamesIndustry International understands the city will be the final location for the studio which will eventually scale to around 40 employees.
The move has been hailed by UK developer body TIGA as a vote of confidence in regional talent, with CEO Richard Wilson commenting: "We have the talent, we have the tax breaks and now we are winning the investment.
"This is terrific day for the UK games industry, for people looking to work in our high technology, high skilled industry, and for the UK economy. We are back in the game."
UKIE's Andy Payne added that the publisher had been eyeing further investment in the North of England and the move shows faith in the regional development scene.
"Activision have indicated for some time that they wanted to invest in the huge talent pool for video games development which is located all over the UK," said Payne.
"The landscape is fast and wild, but the rewards are big. This decision proves that we have the right blend of experience, creative and technical talent which added to competitive fiscal taxation conditions means we can forge winning businesses and create jobs and reward talent. It is truly a great day for UK resident games developers and marketers."