Activision Blizzard shareholders upset over CEO Bobby Kotick's compensation
Publisher defends Kotick's pay despite his "apparent failure" to meet performance targets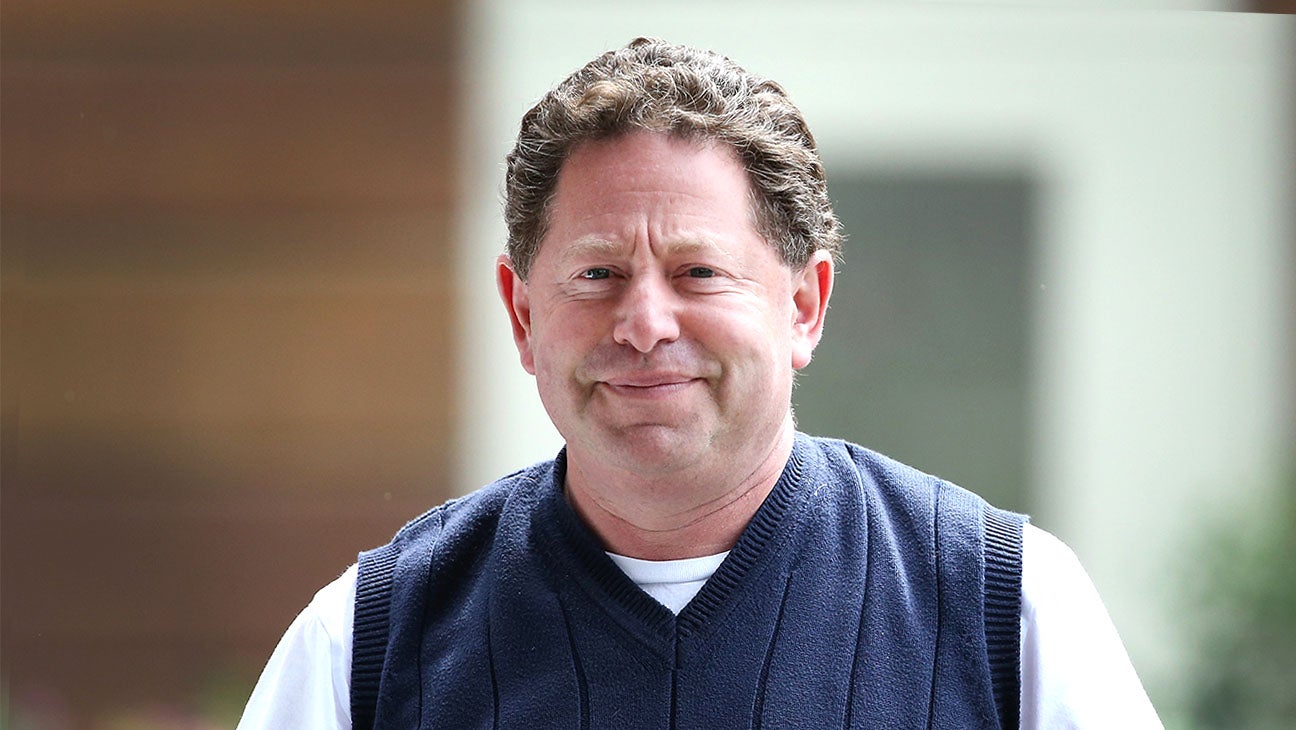 Activision Blizzard has come under fire from some of its own shareholders who argued that CEO Bobby Kotick gets paid too much.
Two proxy advisory service firms have recommended that Activision Blizzard shareholders vote against a proposal to remunerate Kotick in-line with previous years.
The recommendation was supported by the CtW Investment Group, which works to hold directors accountable for "irresponsible and unethical corporate behavior and excessive executive pay." The group works with union-sponsored pension funds which represent a "substantial" portion of Activision Blizzard's shareholders.
In a filing to the US Securities and Exchange Commission, CtW director Dieter Waiznegger urged Activision Blizzard shareholders to vote against the Management Say on Pay proposal, scheduled for the publisher's general meeting on June 11.
"Despite repeated low approval votes from shareholders, Activision Blizzard maintains multiple, overlapping opportunities for its CEO to earn outsize equity awards, even when performance-related vesting thresholds have not been met," reads the filing.
The group noted that the pay proposal doesn't detail some performance targets Kotick must reach, while others are set below the previous year's goals and actual results. Despite that, Kotick's proposed compensation has not been reduced accordingly.
According to the filing, Kotick has received nearly $100 million in combined stock options and equity since 2016, which has been "consistently larger than the total pay... of CEO peers at similar companies."
The filing also states that Activision Blizzard employees typically earn less than one-third of 1% of Kotick's earnings.
Waiznegger writes that Kotick's current remuneration is of "special concern" given the uncertainty faced by Activision Blizzard staff following its decision to lay off 800 staff in early 2019 despite a record year.
"Disclosure surrounding the strategic objectives portion is severely lacking and merely cites 'attracting, retaining and motivating top talent; cultivating new business opportunities and expanding existing ones; delivering production and development milestones; and increasing productivity,'" reads the filing.
"We note that three of these objectives are clearly related to human capital management, and that Kotick's apparent failure to achieve more than half of the targeted performance strongly suggests that Activision Blizzard's skewed approach to human capital management - lavishing multi-million dollar rewards on the CEO as employees face layoffs - needs to be addressed before it manifests in deeper operational problems."
In a statement to GameSpot, Activision Blizzard said: "During Mr. Kotick's tenure -- which is the longest of any CEO of a public technology company -- Activision Blizzard's market capitalization has increased from less than $10 million to over $53 billion dollars.
"In the last five years, Activision Blizzard's share price has outperformed the S&P 500 by more than 120% and over the past 20 years, under Mr. Kotick's leadership, Activision Blizzard's share price has outperformed the S&P 500 by over 11,000%.
"Over 90% of Mr. Kotick's proxy reported compensation is performance-based, and he has delivered exceptional value for Activision Blizzard's stockholders. Our equity dilution rates remain among the lowest of our peer group."
Kotick has been CEO of Activision since 1990, and continued in the position following its acquisition of Blizzard parent company Vivendi Games in 2008.
For the record: The original article erroneously stated Kotick received almost $100 million every year since 2016. This figure was actually accumlated over four years, and we have amended the article to reflect this. We have also added a link to the original filing.