Activision Blizzard urges shareholders to vote against New York's proposed annual abuse report
Publisher claims its efforts are best spent directly responding to employee concerns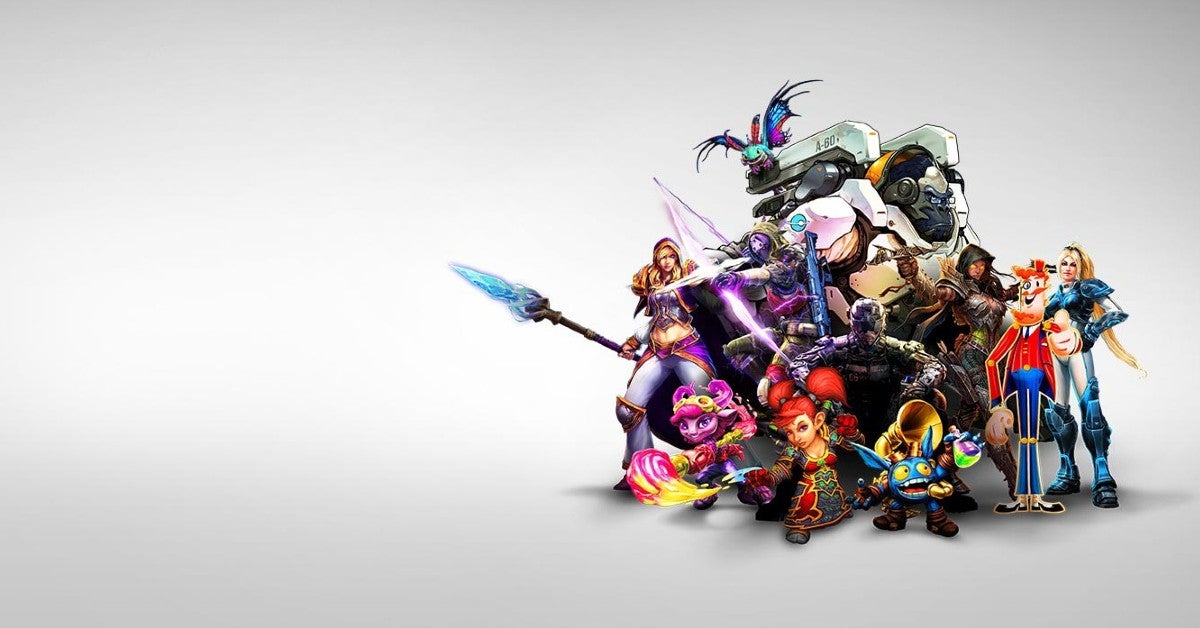 The State of New York is proposing that Activision Blizzard prepare a report on how it's handling abuse, harassment and discrimination within its ranks -- but the publisher has urged its shareholders to vote against this.
In a notice ahead of its annual meeting in June, spotted by Axios, the company says the proposal was submitted by New York State Common Retirement Fund, and calls for Activision Blizzard to prepare "an annual public report describing and quantifying the effectiveness and outcomes of Company efforts to prevent abuse, harassment and discriminations against protected classes of employees."
The report would be expected to disclose:
Total number of disputes settled by the company, and the amount of money spent doing so
Progress towards reducing the average amount of time taken to resolve such complaints, either internally or through litigation
Total number of pending complaints regarding sexual abuse, harassment or discrimination
Amount of hours worked and pay issued, as required by the California Department of Fair Employment and Housing (DFEH)
Activision Blizzard's board of directors unanimously recommends that shareholders vote against this proposal, adding: "While the Board appreciates hearing the perspectives of our shareholders, we do not believe this proposal is in the best interests of the company or its shareholders."
Explaining its reasoning, the board posited that "diverting energy and resources toward creating yet another report" would be better spent "[continuing] to directly respond to employee concerns."
"Focusing all our attention on these concerns is the best way quickly and effectively to create genuine change in our workplace," the company wrote.
"Second, the proposed report itself, even if completed after significant time and expense, would create a set of metrics that are simply not the best measures of how the Company is responding to employee concerns.
"The Board is committed to measuring the speed and effectiveness of our changes accurately, not based on metrics that are not precisely tailored to our Company's situation."
The report would not involve revealing any individual names or details, but Activision claimed that "disclosing data about such matters, even on an aggregated basis, could potentially reveal more information about an individual employee's allegations than that employee would wish to reveal, while excluding that data at an employee's request could lead to public reports that are misleading and not helpful to shareholders."
Activision Blizzard then listed some of the efforts it has made to better support its staff, including the formation of a Workplace Responsibility Committee and the end of mandatory arbitration (for claims after October 28, 2021).
Axios reports that Microsoft faced a similar proposal for such a report last year, and voted in favour of producing one -- against objections from the company's board of directors.
New York is also pushing for similar reports from the likes of Tesla and Starbucks.
The proposal follows the ongoing legal dispute with the California DFEH regarding allegations of discrimination, harassment and violations of the state's equal pay and civil rights laws.
In this latest filing, it's reported that the DFEH estimates Activision Blizzard's total liability to 2,500 employees at $930.3 million.
Just last week, the company received a new complaint via the National Labor Relations Board, alleging that employees were threatened for discussing wages and working conditions at the company.
Meanwhile, 98% of the publisher's shareholders voted in favour of the proposed $68.7 billion sale to Microsoft.