Activision Blizzard H1 revenue sees a 34% jump
The firm also said that during June more than ten million users played Blizzard's Diablo 4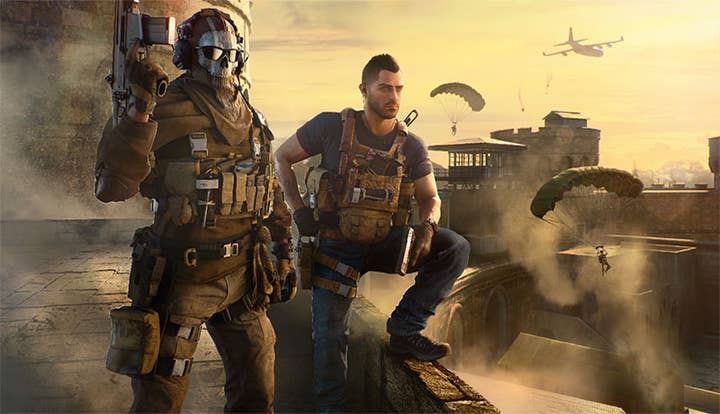 Sign up for the GI Daily here to get the biggest news straight to your inbox
Call of Duty maker Activision Blizzard saw its revenue bump by 34%, reaching $4.6 billion during its first six months of the year. Mobile revenue for the firm also pulled in the most consumer spending at $2 billion during the period.
Here's what you need to know for from the firm's latest financial report.
The numbers for the six months ended June 30:
Revenue: $4.6 billion (up 34.5% year-on-year)
Net income: $1.3 billion (up 97% year-on-year)
Net bookings: $4.3 billion (up 38% year-on-year)
The numbers for three months ended on June 30:
Revenue: $2.2 billion (up 34% year on year)
Net income: $587 million (up 110% year on year)
Net bookings: $2.46 billion (up 50% year on year)
The highlights:
73.5% of the firm's $4.6 billion net revenue was in-game spending, subscriptions, and other revenues.
91% of Activision Blizzard's net revenue was amassed from digital online channels amounting to $4.17 billion during the year's first six months.
By platform, its mobile segment amassed $2 billion in consumer spending, with PC generating $1.26 billion and consoles revenue reaching $1.2 billion during H1.
Meanwhile, it noted that the total revenues from its Overwatch League comprise less than 1% of its consolidated net revenue.
The financial report said more than 10 million users experienced Blizzard's Diablo 4 in June. The publisher reported this was Blizzard's first $1 billion quarter for net bookings.
The company also noted that by June 30, 2023, it had 356 million monthly active users across Activision, Blizzard, and King. King held the most users, with 238 million.
It also claimed that it is "building the model workplace," citing the release of its first annual transparency report.
Regarding the company's performance for the quarter, CEO Bobby Kotick said, "This quarter, our talented teams delivered strong performance for our players and shareholders. We delivered a 50% year-over-year increase in net bookings, operating income growth over 70%, earnings per share growth over 80%, and a record quarter for Blizzard with over $1 billion in net bookings for the first time."
The executive also highlighted that Microsoft's $68.7 billion purchase is approaching completion.
"While we continue to have concerns about the economy and growing industry competition, we remain focused on the long-term opportunities ahead and completing our merger with Microsoft."
The Microsoft and Activision acquisition deadline has been extended to October 18.
Sign up for the GI Daily here to get the biggest news straight to your inbox