Activision Blizzard tallies harassment reports, punishments
Publisher's Transparency Report says it received roughly 134 harassment, discrimination, or retaliation complaints in 2022, found substance to 31 of them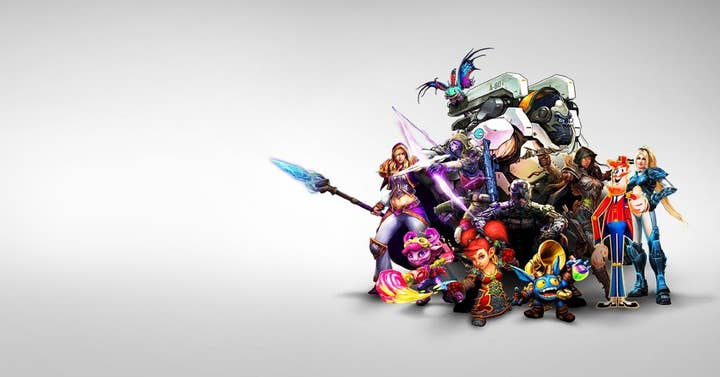 Activision Blizzard yesterday released its first Transparency Report, a planned-to-be-annual look at efforts to curb abuse, harassment, and discrimination in the company that includes details on the number of employee reports, as well as how many of them were acted upon.
For 2022, Activision Blizzard reported that it investigated a total of 116 reported harassment, discrimination, and retaliation cases across the company, and found 31 of them were substantiated.
It only investigated 87% of such cases for a number of reasons, offering reasons like a respondent having left the company, or an anonymous report offering insufficient information as to why an investigation would not be pursued. That percentage would put the total number of complaints received around 134.
Activision Blizzard found substance to 27% of investigated reports and 23% of all reports
Activision Blizzard found substance to 27% of investigated reports and 23% of all reports.
Given the more than 15,500 employees and 5,200 contingent workers covered by the report, Activision Blizzard noted that worked out to .15 substantiated claims for every 100 employees.
As for what was done in response, Activision Blizzard reported that 36% of corrective actions taken included terminating an employee.
"The type of conduct that resulted in termination included inappropriate or discriminatory language, messages, or behavior (9 cases), discriminatory exclusion from chat room (1 case), physical assault (4 cases), non-consensual touching (2 cases), unwanted advances (4 cases), misgendering and the use of inappropriate language (1 case) and retaliation (1 case)," the company said.
The company also gave written warnings when conduct was less severe (10% of correction actions), "or where the laws of a particular jurisdiction restrict the ability to terminate."
Verbal feedback and/or coaching made up another chunk of the company's response, accounting for 15% of corrective actions.
Activision Blizzard also shared some historical data it has on investigated concerns specifically about gender-based harassment from 2016 to 2021, but cautioned it was not comparable to the 2022 figures, which it said captured a broader array of transgressions and reflected improvements to reporting options and investigation processes.
The historical data numbers showed no more than 16 reports in any given year, with no more than 12 determined to be substantiated.
The Transparency Report also included details on the settlement negotiated with the Equal Employment Opportunity Commission to deal with a gender discrimination lawsuit the agency filed against Activision Blizzard in 2021.
That settlement involved payouts from a fund of $18 million. Activision Blizzard did not specify exactly how many people received settlements, but the numbers provided –average numbers of residents determined by the EEOC to be eligible for a settlement offer each year, broken down by the states where they resided -- suggested that more than 200 people employed by the company between 2016 and 2021 could receive a payout, with the EEOC determining how much they would be offered.
Activision Blizzard acknowledged the number of EEOC claimants for the 2016-2021 period far outstrips its own tally of substantiated cases of gender-based harassment over that stretch, explaining that discrepancy exists "for a variety of reasons, including the extensive efforts undertaken by the EEOC to stimulate claims from all possible claimants, the time period covered, and other factors."
The Activision Blizzard board of directors touted the company's efforts in the report's introduction, saying, "As a company, we are committed to transparency—not just as an abstract idea, but because it enables our stakeholders to clearly understand our values and how we uphold them to maintain our culture."
It added, "We believe we are among a handful of Fortune 500 companies sharing this level of workplace detail. By doing so, we hope to encourage other organizations to follow suit."
The transparency report was prompted by a shareholder proposal voted on at the publisher's 2022 annual meeting. Activision Blizzard's board of directors had unanimously recommended shareholders vote against the proposal, but it passed by a 2:1 margin.
The shareholder proposal specifically called for the Transparency Report to include the total number and aggregate dollar amounts of settlements the company had paid out for sexual abuse, harassment, or discrimination in the prior three years, as well as the total number of pending complaints and consolidated pay and hours worked data, none of which were present in the final report.
An Activision Blizzard representative noted to GamesIndustry.biz that the proposal was non-binding, adding, "We believe that we have included the metrics that best enable our shareholders to evaluate our workplace progress, and which go above and beyond the proposal's request. We asked our shareholders directly for their input as to what metrics are most useful in quantifying our progress on our workplace."