Activision Blizzard gunning for NFL-scale eSports revenue
CEO Bobby Kotick sees opportunity equivalent to, "the NFL, the Premier League, the NBA, Major League Baseball or NHL"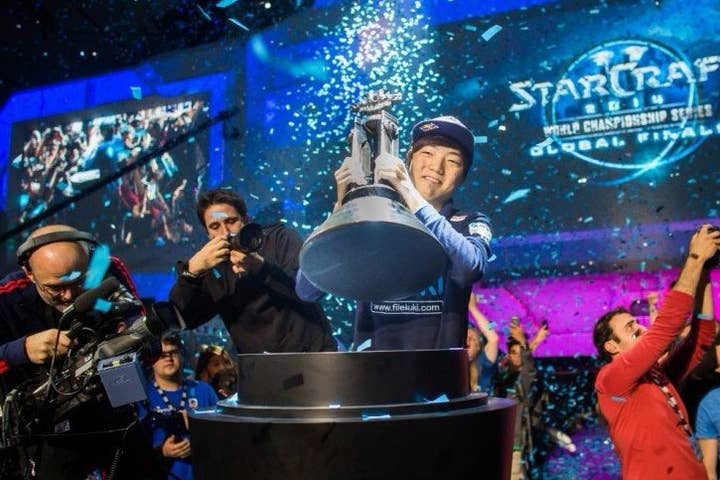 When Activision Blizzard looks at the future of its eSports it sees billions of dollars in annual revenue, comparable to the NFL and the world's other major sports leagues.
In a call with investors following the publication of the company's full-year results, Activision Blizzard's executives laid out the scale of their ambitions for the eSports division the company started last year. Bobby Kotick, the company's CEO, first put it in terms of engagement: 14 billion games were played in Activision Blizzard's games last year, with spectators watching 1.5 billion hours of video content as a result. The 2014/15 season of the NFL, on the other hand, led to about 7 billion spectator hours.
"Those televised games generated approximately $7 billion of broadcast rights fees for the NFL and another $4 billion in other revenues including sponsorships, merchandise and ticket sales," Kotick said. "When we think about our franchises, we view our responsibilities to our fans and the associated business opportunity through the lens of these leagues like the NFL, the Premier League, the NBA, Major League Baseball or NHL."
Right now, Kotick said, the revenue generated by Activision Blizzard's eSports activities isn't "meaningful" in the context of the company's balance sheet, but the investment is similarly small. Kotick described it as, "really less than a couple of pennies," in terms of the company's earnings per share, with most of its activities funded by, "organized competition ticket fees." Going forward, the level of investment will increase, but then so will the revenue - ana Kotick isn't shy about speculating on how high that could go.
"What we step back and look at is ESPN," he said. "And when you look at ESPN with 80 million subscribers and you see the flight of some of the subscribers. The opportunities that we see there is roughly $5 billion of operating profit, $4 billion of league payments for the broadcast rights. We have 80 million of our own players."