Activision Blizzard employees reveal plans to walkout
Staff to stage strike in protest of leadership and harassment allegation lawsuit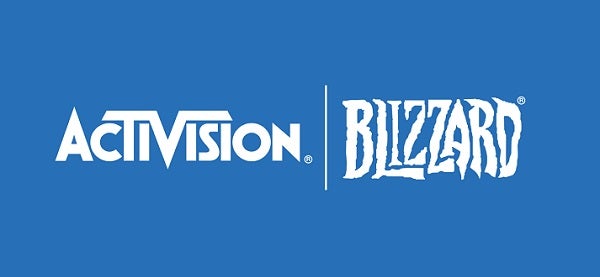 Activision Blizzard employees announced today that they intend to stage a walkout in protest against the publisher's leadership.
The walkout is to call on the publisher's leadership to improve working conditions at the company.
The in-person walkout will take place at Blizzard's campus in Irvine, California between 10am- 2pm Pacific, on July 28.
Employees have also released an official statement of demands for the strike. Their statement of demands for leadership calls for:
An end to mandatory arbitration clauses in all employee contracts, both current and future. The staff involved say such clauses "protect abusers and limit the ability of victims to seek restitution."
An overhaul of company policies for recruitment and promotion policies in order to "improve representation among employees at all levels." Staff are also calling for an internal company-wide diversity, equity and inclusivity organisation to approve the new policies. The statement adds: "Current practices have led to women, in particular women of color and transgender women, nonbinary people, and other marginalized groups that are vulnerable to gender discrimination not being hired fairly for new roles when compared to men".
For Activision Blizzard to empower this DE&I organisation to hire a third party that will audit the publisher's executive staff, HR department and reporting structure. This has been described as "imperative" in identifying how the current systems have "failed to prevent employee harassment". The audit will also propose new solutions to address the issues at hand.
For Activision Blizzard to publish data on salary ranges for employees of all genders and ethnicities, promotion rates, and relative compensation, including equity grants and profit sharing. The staff claim the current practices "have led to aforementioned groups not being paid or promoted fairly."
Walkout organizers also said that they urge anyone in solidarity with them to donate to anyone of the following charities:
The protest follows the news of when the California Department of Fair Housing and Employment sued the company for fostering a culture where women were harassed and discriminated.
Yesterday an open letter signed by current and former staff decried the company's responses to the recent lawsuit. Additionally, former Activision Blizzard executives apologized for failing women.
This is the second time Activision Blizzard has seen a walkout in less than two years, following the 2019 backlash over Blizzard's decision to ban a professional Hearthstone player from an ongoing tournament for voicing his support for Hong Kong protestors.