Abuse allegations against Chris Avellone settled
Joint statement from women who accused writer of assault say their "words have been misinterpreted"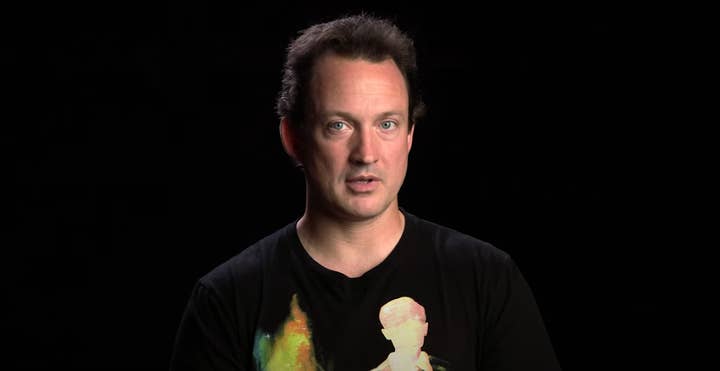 Sign up for the GI Daily here to get the biggest news straight to your inbox
The abuse allegations against long-serving games writer Chris Avellone, and his subsequent libel case against his accusers, have been settled.
A blog post described as a joint statement between Avellone, Karissa Barrows, and Kelly Bristol states the claims were "dismissed with prejudice pursuant to a confidential settlement that provides for a seven-figure payment," which includes a reimbursal of legal fees of Barrows and Bristol's that Avellone had been ordered to pay.
Avellone was originally accused of assault and emotional abuse in 2020 by Barrows. In one tweet she called him, by name, an "abusive, abrasive, conniving sexual predator" and in another claimed he "assaulted and abused my friends" and "abused 'star' power to victimise women."
Additional allegations were made by Bristol.
In 2020, Avellone responded to one fan on Twitter asking about the situation, saying: "Please don't try to find any good/accountable in me, that's up to me. Karissa hates me, and she's right to feel that way. I can't fix it, as much as I'd like to."
In June 2021, Avellone took legal action against Barrows and Bristol, suing them for libel.
Now the three have posted statements via Avellone's blog. In a joint statement, prepared "after engaging with Mr Avellone," Barrows and Bristol wrote:
"Mr. Avellone never sexually abused either of us. We have no knowledge that he has ever sexually abused any women. We have no knowledge that Mr. Avellone has ever misused corporate funds. Anything we have previously said or written about Mr. Avellone to the contrary was not our intent.
"We wanted to support women in the industry. In so doing, our words have been misinterpreted to suggest specific allegations of misconduct that were neither expressed nor intended. We are passionate about the safety, security and agency of women, minorities, LGBTQIA+ persons, and every other community that has seen persecution in the video game industry.
"We believe Mr. Avellone shares a desire to protect and uplift those communities. We believe that he deserves a full return to the industry and support him in those endeavors."
In his own statement below, Avellone added: "I appreciate the willingness of Ms. Barrows and Ms. Bristol to work with us in addressing issues within the game community, and their advocacy is to be commended and supported.
"There are still many very real challenges that we face but am confident we can face them together. In the spirit of these goals, I would ask everyone to respect the privacy of Ms. Barrows and Ms. Bristol and use this opportunity as a means to listen to all voices in improving our culture and our communities."
Elsewhere in the post, he added: "I understand Ms. Barrows has requested to retract her comments to the media about me."
In the wake of the original allegations, several studios working with Avellone on various projects distanced themselves from the writer, including Dying Light 2 developer Techland, Wayfinders developer Gato Studio, or Vampire: The Masquerade developer Hardsuit Labs.
Sign up for the GI Daily here to get the biggest news straight to your inbox