Chris Avellone files lawsuit over sexual misconduct allegations
Writer on numerous RPG titles accuses two women of libel a year after accusations first surfaced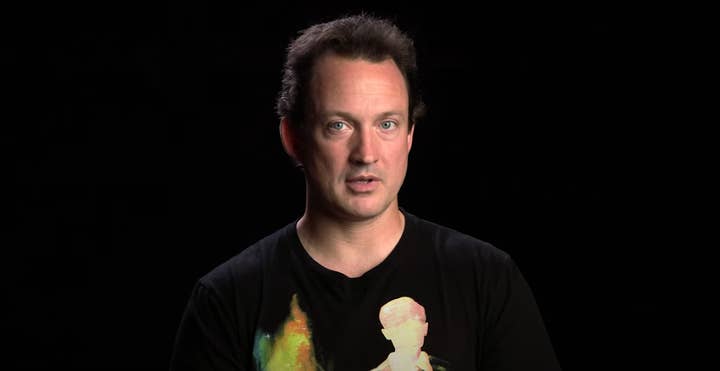 Games writer Chris Avellone has taken legal action over several accusations of sexual misconduct.
The allegations were made against Avellone in June 2020, with two women sharing their accounts via Twitter. Shortly after the allegations arose, several developers cut ties with Avellone, notably Dying Light developer Techland.
The personal injury lawsuit, filed by Avellone last Saturday, accuses the two women of libel, but also seeks damages from over 100 additional defendants, with their names yet to be ascertained.
Prior to this weekend, Avellone had remained silent on the matter for roughly a year.
However, in a post shared to Medium, Avellone claimed that the accusations regarding his behaviour are false, and are fuelled by events surrounding a breakup.
Avellone went on to state that he had a consensual relationship with one of the women in 2012, while maintaining that he has never met or engaged with the other.
In his Medium post, Avellone speculated that the accounts about him were shared as revenge for his breakup with a third woman that took place over six years ago.
Neither of the named defendants have responded to the lawsuit and efforts to contact them for comment were unsuccessful.
In the filing, Avellone's lawyers claimed he has suffered reputational harm and lost work as a result of the accusations.
Meanwhile, multiple lawyers have been publicly sceptical about the outcome of Avellone's case.
Dylan Schmeyer at Kusk Law shared his thoughts on the filing in a Twitter thread, calling the counts as "thin as tissue paper." The thoughts were shared and echoed by trial attourney Greg Doucette.
Hoeg Law's Richard Hoeg shared similar sentiments about the case in a video analysis of the lawsuit. He also commented on the difficulty Avellone may face in winning this case based on his prominence in the games industry.
"Libel lawsuits or defamation lawsuits -- particularly of anyone with any kind of name in any industry with any kind of prominence -- are enormously difficult cases to win in the United States," Hoeg says.
"Chris is one of the few individuals I think, in video games, that has a name that is recognisable," he adds, pointing to popular titles and projects that Avellone has worked on, such as Fallout: New Vegas, and Star Wars Jedi: Fallen Order.
"I don't necessarily think that a lot of the things that are brought up here are particularly strong libel claims, and I don't think this lawsuit properly addresses trying to get Chris out of the bucket of being a public figure -- specifically a limited public figure in the gaming industry -- because if he doesn't get himself out of that bucket, I think it's almost impossible to prove these statements were made with the standard that is required."