Aaron Greenberg: "Does the price of a game even matter, if it's in Game Pass?"
Xbox games marketing GM responds to question over whether Microsoft will raise game prices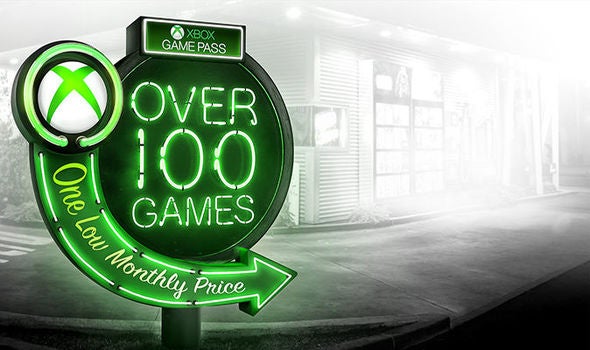 A handful of publishers are easing into software price increases with the coming new generation of consoles, including Sony -- but what about Xbox?
In an appearance on the Real Deal podcast, Xbox games marketing GM was asked if Microsoft would adopt the $10 price increase that publishers including Take-Two, Sony, and Activision have recently introduced for a small handful of next-generation titles.
Greenberg didn't outright confirm or deny whether Xbox first-party games would eventually cost $70, but rather suggested that Xbox's model meant that a price increase for individual games wouldn't impact users in its ecosystem all that much due to features such as Game Pass and Smart Delivery.
"Gaming pricing is a super-complex thing to answer," he said. "Because in the old days, every game launched at one price and that was it. But we launched Ori and the Will of the Wisps at $30, and Gears Tactics is a new title launching this holiday and it's launching at $60. State of Decay 2 launched at $40. So there's not a simple answer to that except to say that Tactics we're launching at $60.
"I think what you've seen across the industry with a couple of notable exceptions, is that most people -- Assassin's Creed: Valhalla is at $60, Cyberpunk 2077, Dirt 5 -- I'm not seeing it. There are some exceptions of titles where we've seen, particularly for sports games, where they're coming out in advance of the next generation and they don't have smart delivery, they're including the Gen 9 version and charging you more.
"It's a different approach, and they have a right to do whatever they want to do with their pricing. But for us, we've really taken a fan-centric approach, first with Smart Delivery, and most importantly, you get all our games at launch with Game Pass. So does the price of a game even matter, if it's included in your Game Pass subscription?"
Earlier this year, Take-Two revealed it would charge $10 more for NBA 2K21 on PS5 and Xbox Series X than it would on the PS4 and Xbox One versions, which CEO Strauss Zelnick said "reflected the quality of the experience".
This was followed by a similar, albeit more complex price increase for Call of Duty: Black Ops Cold War, and $70 prices from Sony on launch exclusive titles Destruction All Stars and Demon's Souls.