505 Games officially ends production on Indivisible
Publisher will release final Switch update following dissolution of Lab Zero Games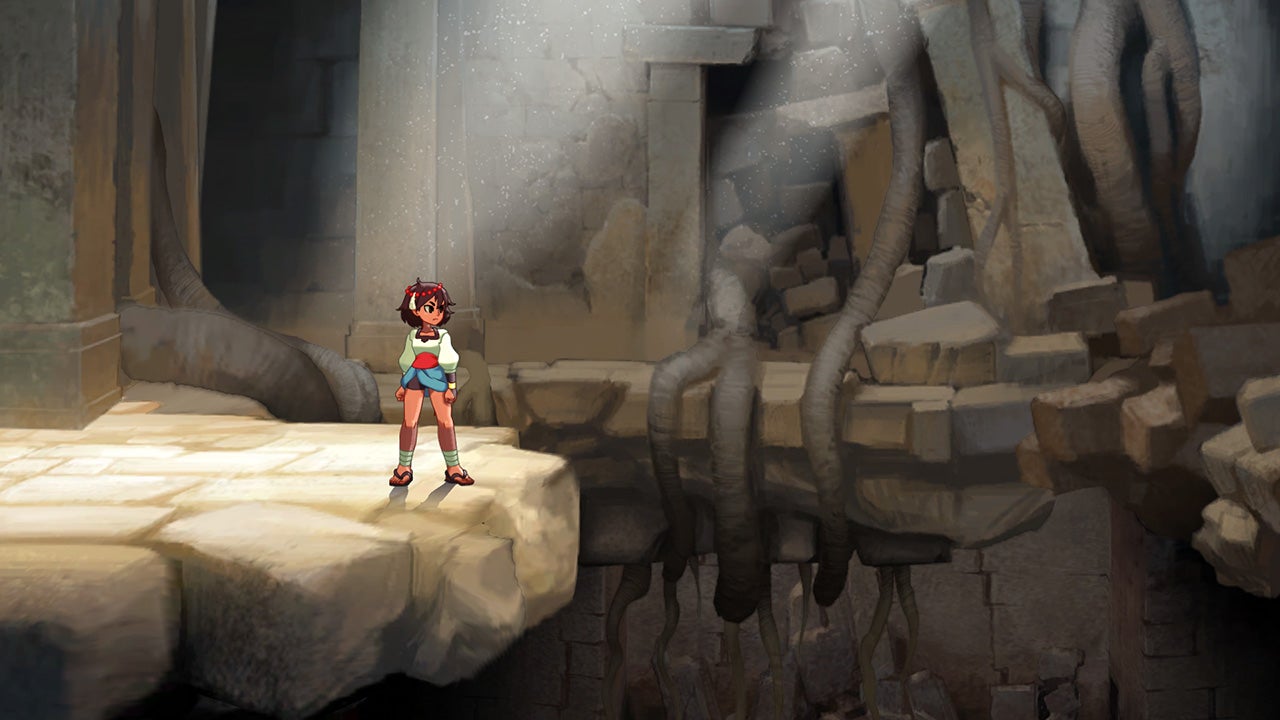 505 Games has clarified the situation surrounding its published game Indivisible going forward, saying that following an upcoming Nintendo Switch update, there will be no further production done on the title.
In a statement today, 505 said that the Switch update intended to bring the game in line with the content available on other platforms was already completed and in submission, and is expected to roll out beginning October 13.
Unreleased IndieGoGo backer rewards including guest characters and backer-created characters will no longer be implemented, but the North American physical release of the Switch version of game will still be going ahead -- it'll ship to select retailers in the territory on November 17. Pre-orders can still be made at participating stores.
505 will also still release the final remaining physical backer reward, a statue of the main character Ajna, and has said the statues are about to enter into production and information about their availability will be forthcoming.
The conclusion of development on Indivisible follows the dissolution of development studio Lab Zero after a number of its employees resigned, accusing lead designer Mike Zaimont of abusive and inappropriate behavior. Zaimont laid off the remaining employees the following week.
"Indivisible is a game of diversity, inclusion, friendship, and evolution," 505 Games wrote in its statement. "505 Games worked with the talented and creative people at Lab Zero for many years to bring Indivisible to life.
"We are proud of the game that was created nad happy that it has received the positive response that it deserves. We are sorry the journey has ended this way."
A number of the former Lab Zero developers have since formed a new employee-owned co-op studio called Future Club.
A previous version of this story incorrectly stated that the North American physical release of the Switch version of Indivisible had been cancelled. We corrected the error in the version above.