38 Studios collapse affecting Rhode Island elections
Candidates can't escape questions about the $75m loan even though the major officials responsible have already resigned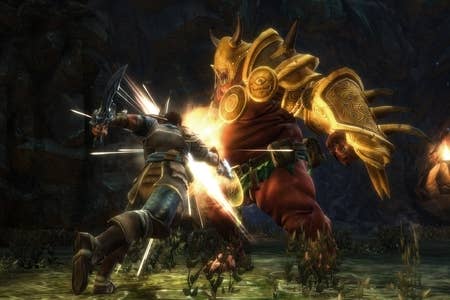 It's long been clear that Rhode Island will be dealing with the financial fallout of 38 Studios' implosion for years to come, but the political fallout from the developer's demise could similarly shape the future of the state's legislature. According to an Associated Press report, the $75 million loan the state guaranteed for the studio has become an election season issue for incumbents and challengers alike.
"If I don't bring it up, other people bring it up. Everyone is infuriated," independent state House of Representatives candidate Mark Binder told the news service. "There's this game going on in Rhode Island right now called 'pass the blame on 38 Studios.'"
The 38 Studios collapse has already claimed a number of public servants. Most of the state's Economic Development Committee members who approved the loan in the first place have resigned from their positions. Former Governor Don Carcieri, a supporter of the deal originally, left office last year, while the studio was still operating and as far as the public knew, in good shape.
Founded in Massachusetts by Hall of Fame Boston Red Sox pitcher Curt Schilling, 38 Studios relocated to Rhode Island in 2010 after the state agreed to guarantee $75 million in loans to the developer. The company managed to release Kingdoms of Amalur: Reckoning in February, but its sales did not meet projections and 38 Studios filed for bankruptcy in June.