Nintendo leads games industry figureheads' 2017 highlights
Also, Red Dead Redemption 2 (and various sporting victories) on execs' 2018 Most Anticipated list
With the year drawing to a close, we asked some of the most respected people in the video games business for their personal favourites of 2017.
Perhaps unsurprisingly, several praised Nintendo's new Switch console and its flagship launch title - the seminal Zelda: Breath of the Wild. But there were plenty of other high points for execs and developers to choose from, both industry-related and on a more personal basis.
We also asked what these experts are most looking forward to in 2018, with Red Dead Redemption 2 a popular choice. Read to find out what else these figureheads are gearing up for: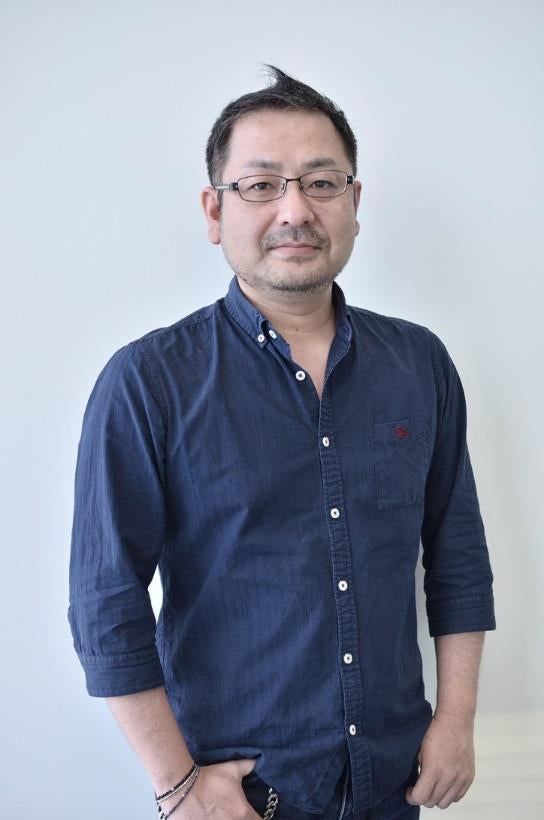 Yosuke Saito, producer, Square Enix
2017 was certainly up there as one of the busiest years of my life as a game producer, starting with the release of NieR: Automata, then on to Dragon Quest XI and the PS4 and Switch versions of Dragon Quest X and its expansion pack. Even so, it was really nice to be able to deliver great results for each of them.
To be honest, I'm really jealous of The Legend of Zelda: Breath of the Wild, that is about to sweep the board at GOTY and all the other awards events. But hey-ho, I got to see how there are so many fans all around the world who love our games, so it truly was a happy year for me. Many, many thanks to all the fans!
Looking ahead, I hope my work becomes slightly less busy and I can achieve a better balance with my private life. Having said that, I'm really not the type who enjoys having nothing to do, so I hope I will have a chance to bring you news on a new title in 2018. Stay tuned, but don't get too excited ok!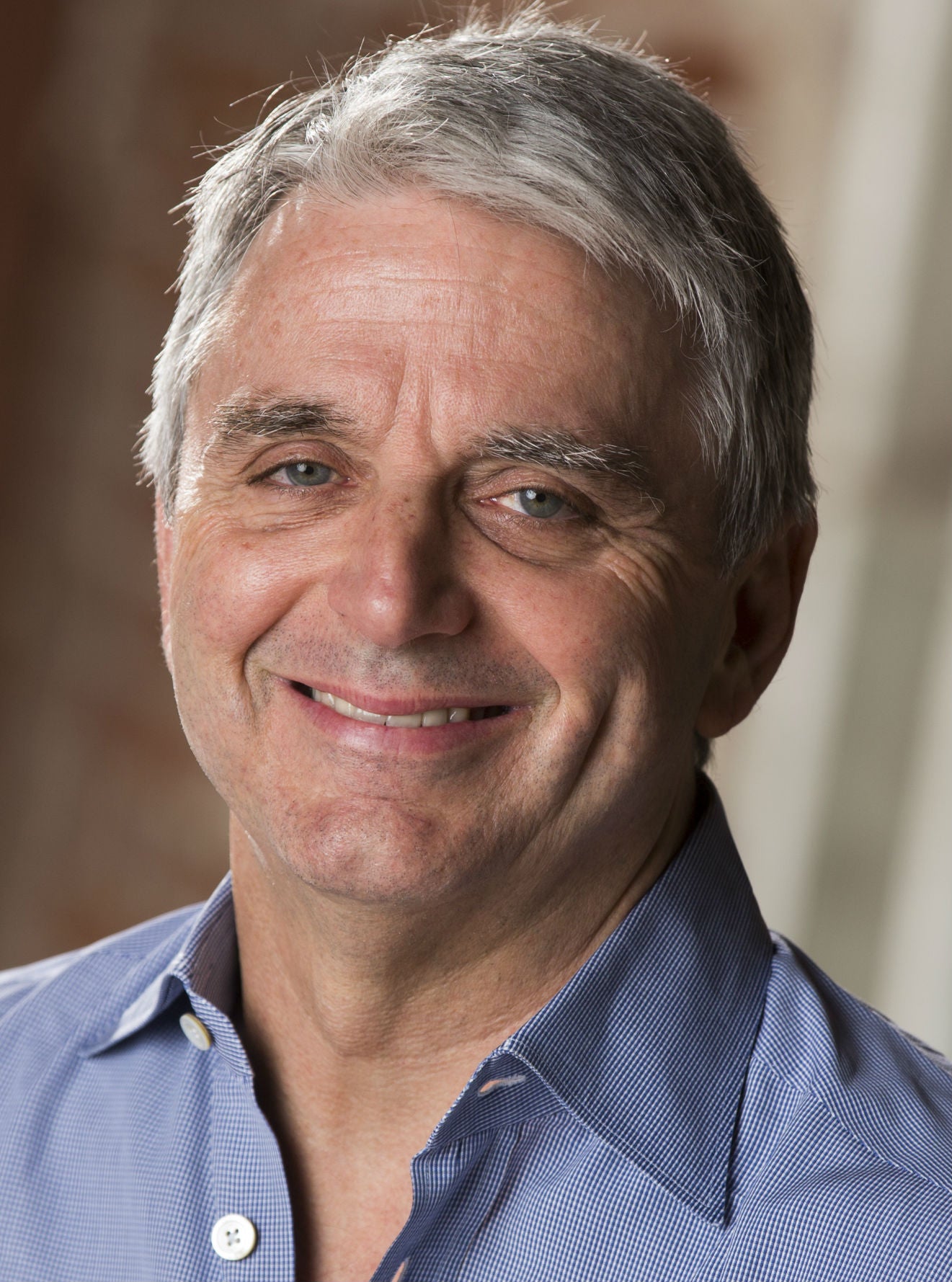 John Riccitiello, CEO, Unity
2017 was all about the release of Google's ARCore and Apple's ARKit. These technologies are making mobile phones AR-ready -- a move that will completely change how we experience the world around us.
I'm looking forward to watching how industries outside of gaming will start adopting real-time 3D (RT3D) development. RT3D is something that's easy to take for granted in the games industry - we've been working in this tech for two decades and it's fundamentally changed how games are developed and how they work. I'm looking forward to seeing how all industries - from architecture and medical to automotive and space exploration - use RT3D technology to create dynamic content for their customers and the market.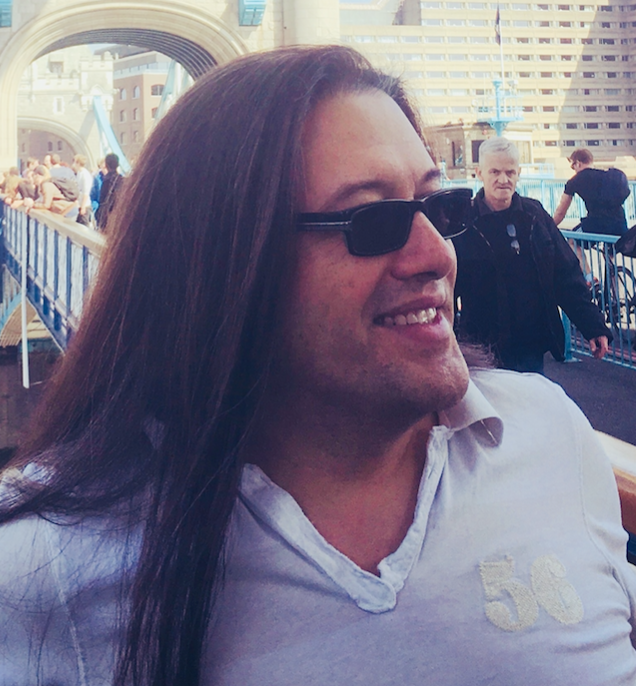 John Romero, co-founder and president, Romero Games
My highlight of 2017 was Breath of the Wild - what an incredible experience! The feeling of absolute freedom in BotW is beyond any other game I've seen, and the design of the world is so well done. I'm very happy to see my belief in Nintendo, and great game design, is once again proven to be a huge success.
I'm most looking forward to playing more games in 2018, and hopefully diving into World of Warcraft's expansion, Battle for Azeroth, and getting to level 120.
Brenda Romero, co-founder and design director, Romero Games
My gameplay highlight of 2017 was absolutely What Remains of Edith Finch. What an incredible masterwork of game design. I was overwhelmed and just humbled as a designer by what that team created. They set a new bar.
I know this sounds kind of crazy, but I am most looking forward to a big milestone we have in the new year. This is the most talented team I've ever worked with.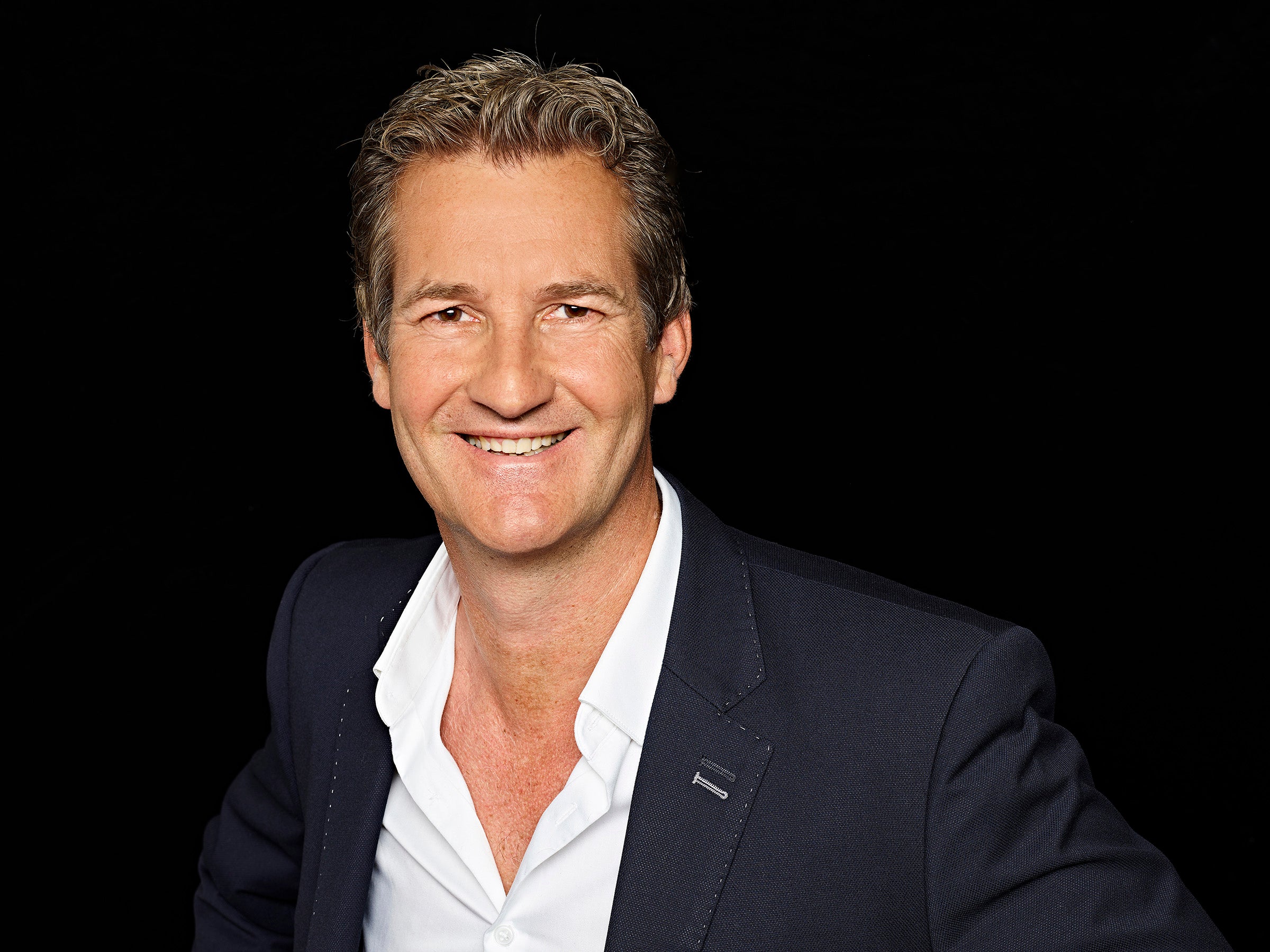 Warwick Light, VP & MD for UK and Australasia, Sony Interactive Entertainment Europe
We sponsor the nationwide Digital Schoolhouse programme, which enables secondary schools to deliver creative computing workshops to visiting primary school pupils. This year the programme held an esports tournament; 400 schoolchildren participated in the tournament through Rocket League on PlayStation 4. The tournament demonstrated the power of games and competitive play in building confidence, team work, communication skills and perseverance.
The results were remarkable with 87% of participating pupils reporting a greater interest in studying computing and tech-related qualifications, and 75% of students reporting significantly increased interest in a career in the burgeoning video games industry.
In 2018, I'm really looking forward to England playing the All Blacks for the first time in four years at Twickenham in November. I'm a kiwi with a British passport, so it's a win-win for me.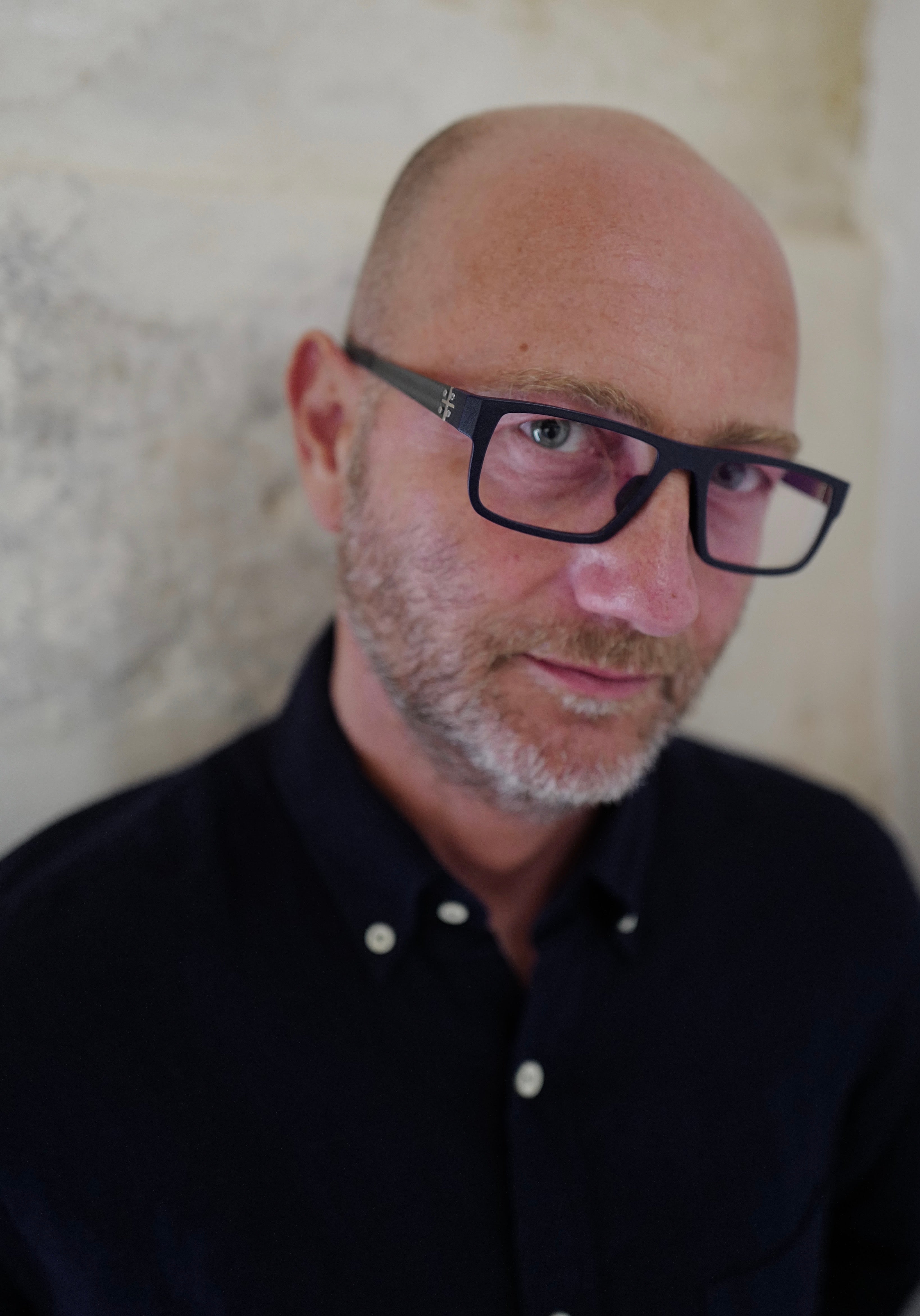 Harvey Eagle, Xbox UK category director, Microsoft
Well on a personal note I was lucky enough to take a sabbatical from Microsoft over the summer months. With my wife and our whippet, we took a driving holiday around Spain and ate some truly amazing food and drank some fab wine. A food highlight was catching tuna season in a restaurant called El Campero in Barbate, a small fishing town near Cadiz. And if you like bold fruity red wines I highly recommend Tomas Postigo's Ribera del Duero.
I know I shouldn't be biased, but I have to say that the launch of Xbox One X has been a career highlight. We're very fortunate that with us, Sony and Nintendo all having popular new devices our console industry is in rude health.
And finally I want to win a chicken dinner before the year is out.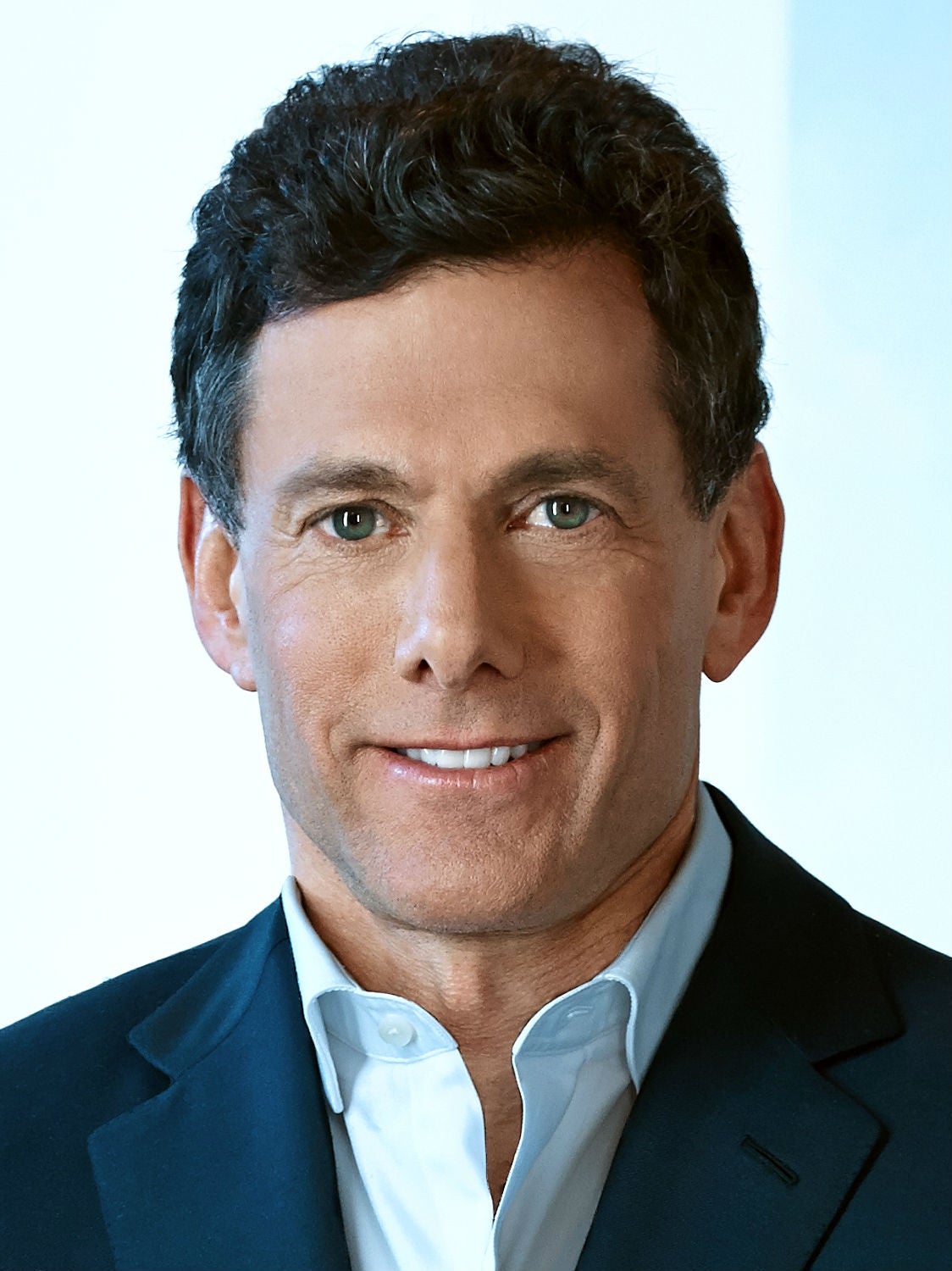 Strauss Zelnick, CEO, Take-Two
My highlight of 2017 was our launch of NBA 2K18, which is poised to become our most successful sports title ever, as well as the continued success of Grand Theft Auto V and Grand Theft Auto Online more than four years after their initial release. In addition, the launch of new gaming platforms has been exciting to watch and good for our industry.
Thankfully, I have several things that I'm very much looking forward to in 2018, including Rockstar Games' launch of Red Dead Redemption 2 and our expansion into esports with the debut of the NBA 2K League.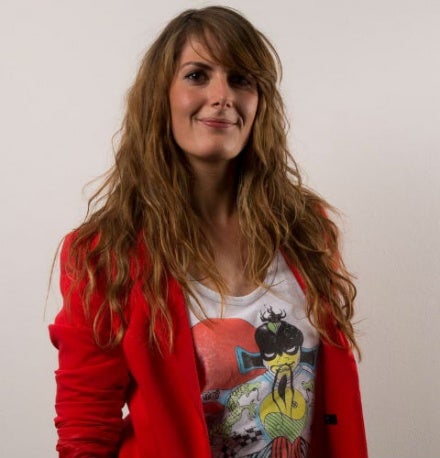 Liz Mercuri, education evangelist, Unity
Honestly, my highlight of 2017 (where playing games is concerned) is how FFXV has renewed my obsession with the Final Fantasy franchise. No other FF in the series has hit me in the feels like VIII did until XV came along. (I know FFXV was released in 2016, but the ongoing release schedule for it has kept my obsession alive. I am loving the character episode DLC).
The announcement of the new BAFTA Awards category - Game Beyond Entertainment - was a major highlight for me. I absolutely love that jobs in the game industry are now being recognized as viable career options and I adore that games are being seen for the mature, emotionally engaging and emotive medium that they always have been. This new category is testament to this fantastic change in public perception.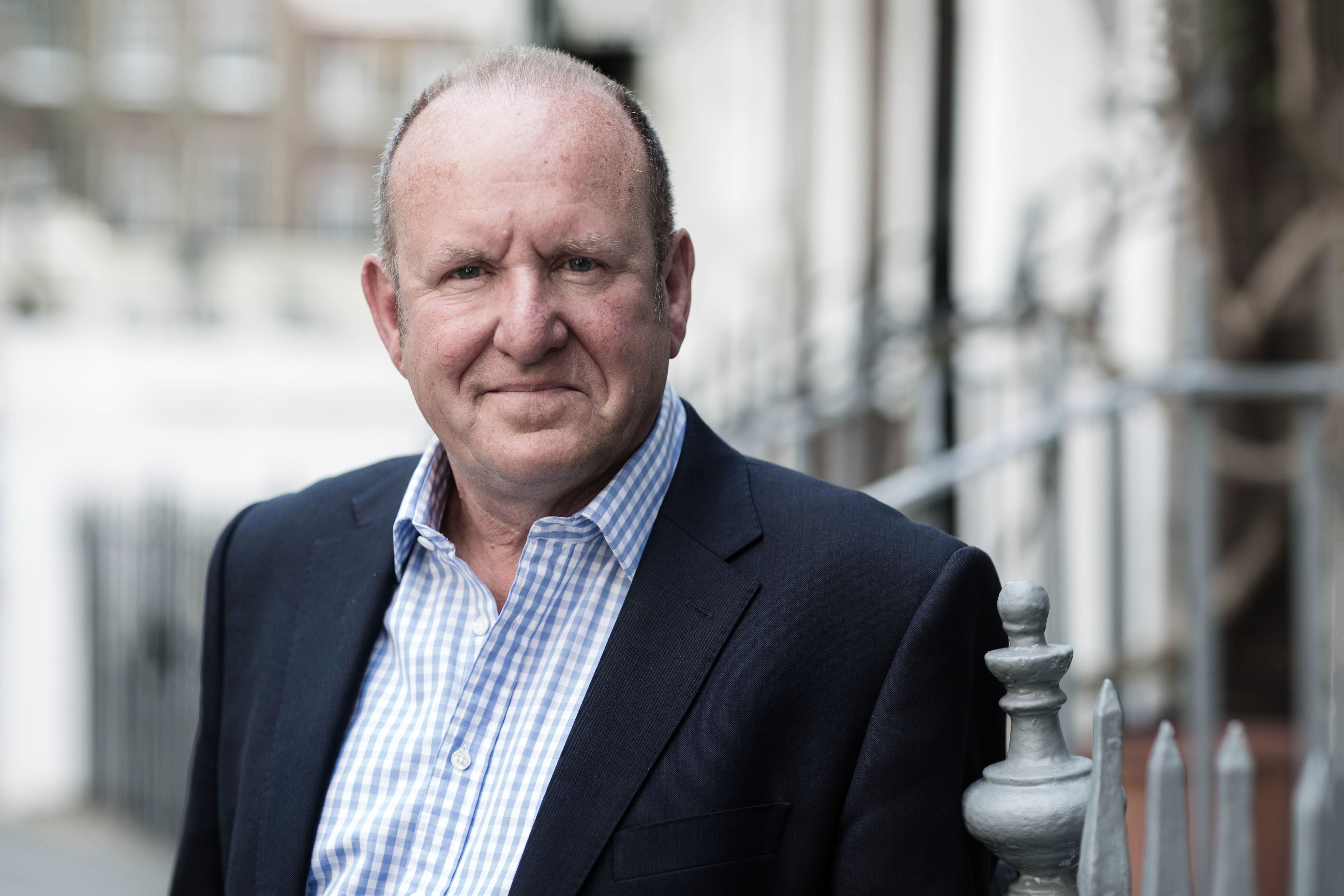 Ian Livingstone, non-executive chairman, Sumo Digital/FlavourWorks
Asking me to highlight just one thing is a bit like asking me to talk about my favourite child when I've got four! So, keeping it in the family, it was great to see Sumo Digital develop and publish their own IP, Snake Pass, see Playdemic's Golf Clash become a huge global hit on mobile, read the announcement by Sony Interactive Entertainment Europe about publishing Flavourwork's Erica, and see my new Fighting Fantasy gamebook, The Port of Peril, on the shelves at WH Smith!
In 2018 I'm most looking forward to Manchester City playing in the Champions League Final (and hopefully winning)!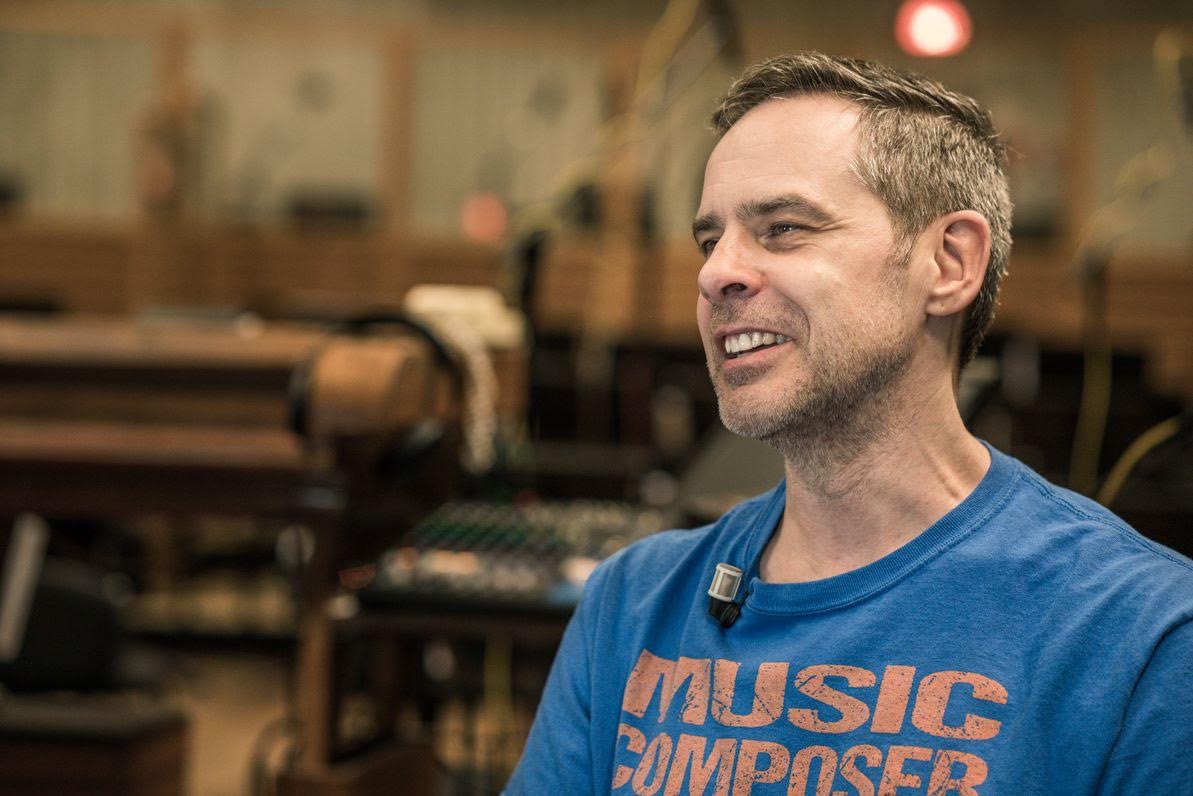 Grant Kirkhope, composer (Mario + Rabbids, Yooka-Laylee)
The highlight of 2017 was undoubtedly seeing Davide Soliani burst into tears when Shigeru Miyamoto said his name at the E3 Ubisoft press conference. I was sitting two seats across from Davide and it was such a heartfelt moment.
The moment I'm most looking forward to in 2018 is when I get to write the music for the next Harry Potter related movie... I can dream right!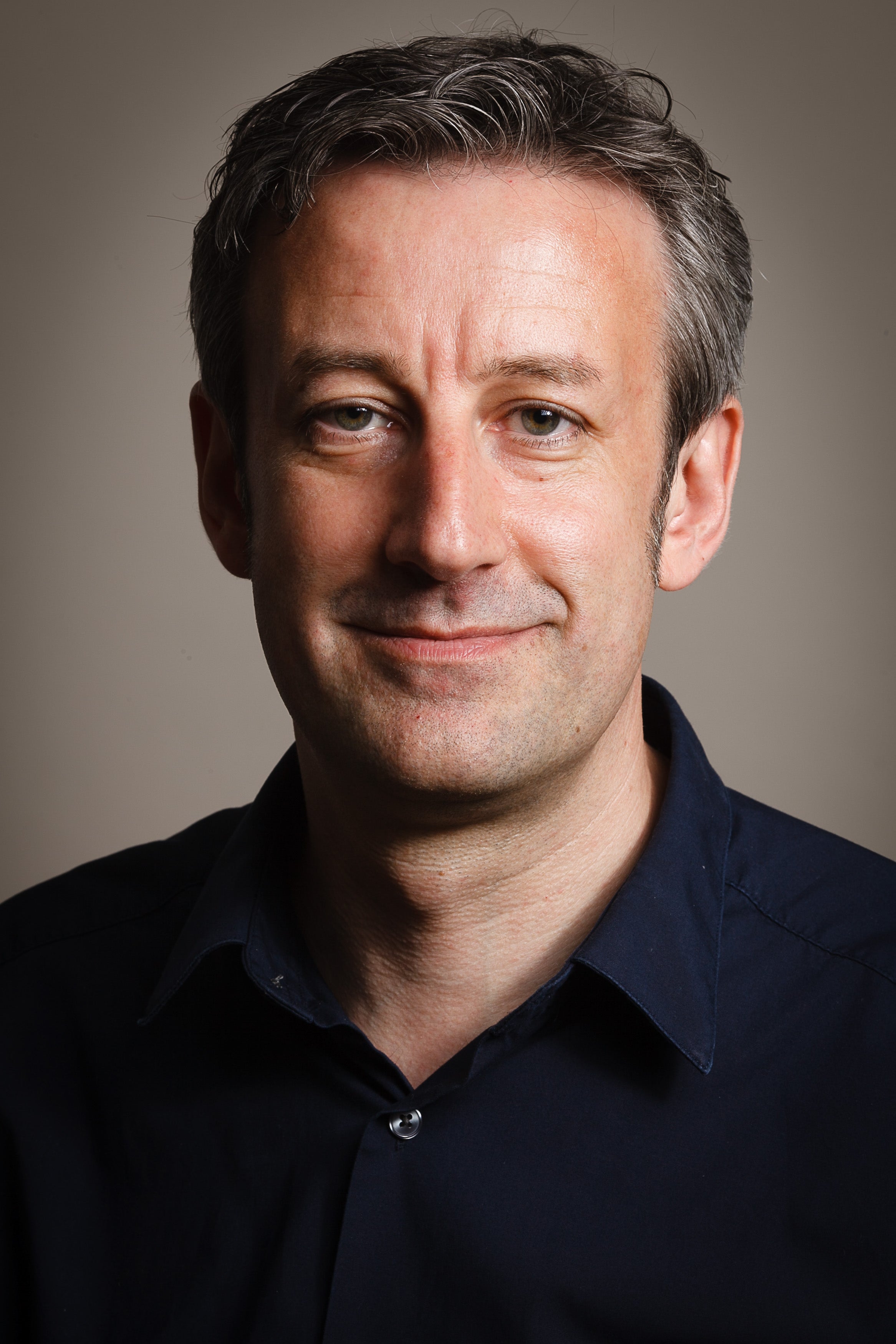 Tim Heaton, studio director, Creative Assembly
2017 was a great year for CA. My personal highlights were seeing our new Sofia studio release their first Total War title, celebrating our UK studio's 30th anniversary with our very own music festival and, of course, winning a GamesIndustry.biz Best Place to Work Award.
Darren Mills, co-founder and studio director, Sumo Digital
From a Sumo point of view, the launch and success of Snake Pass (our first original IP) was a big deal that was a lot of fun. It coincided perfectly with the launch of the Nintendo Switch, which is a great console and shows Nintendo yet again shining a new light on areas of our industry that we probably take for granted. Zelda was amazing.
On a personal note, I got the chance to cross off a bucket list item by attending the Abu Dhabi F1 GP - a fantastic experience!
2018 will hopefully see the British Games Institute's plans coming to fruition, which will be great news for all of us. The Han Solo movie will be pretty cool, too!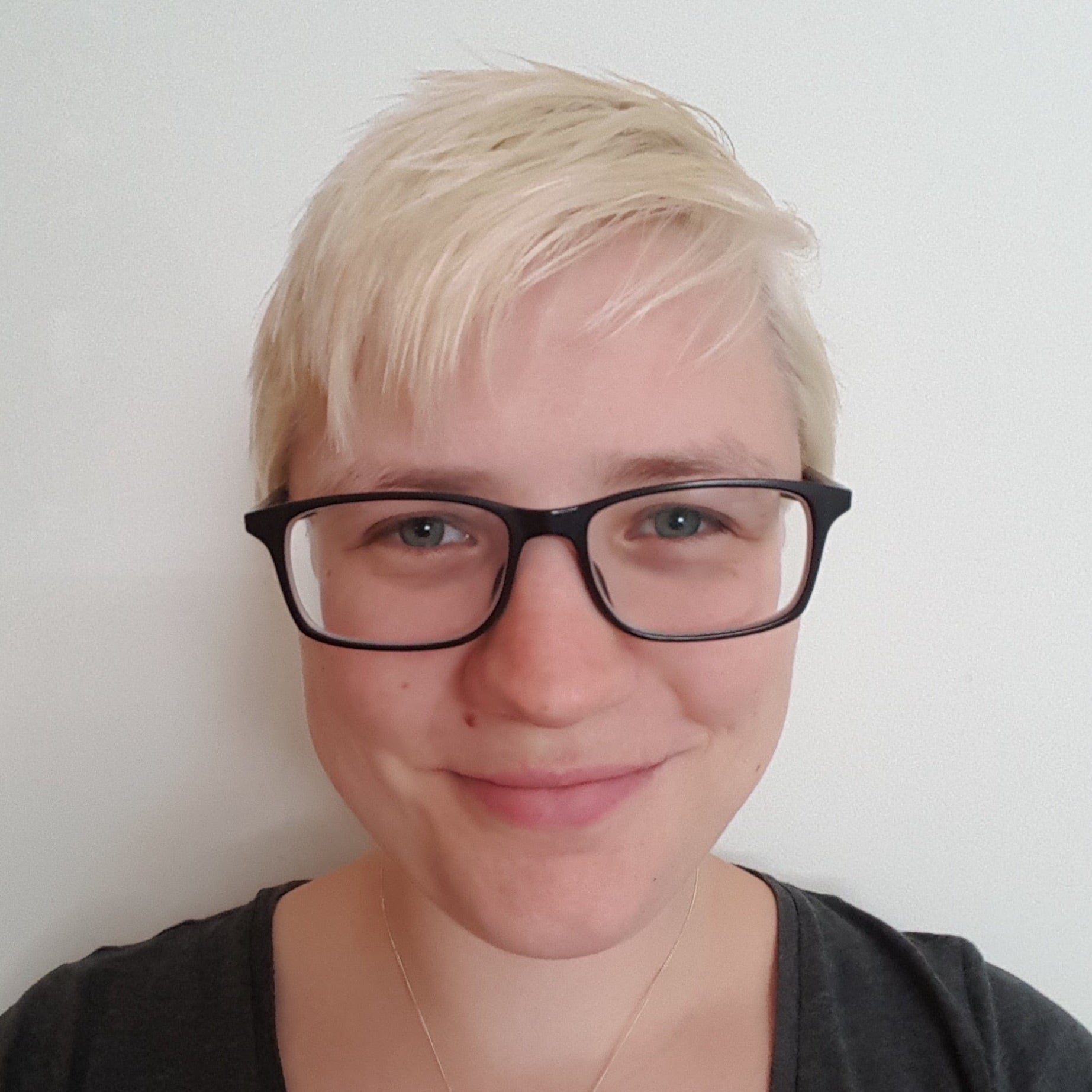 Keza MacDonald, Games Editor, The Guardian
Highlight of 2017: The Nintendo Switch. The release of the first proper handheld-home-console-hybrid just happened to coincide with my becoming a parent and the evaporation of my couch-gaming time, so playing Zelda: Breath of the Wild in stolen moments during naptime was a joy.
Most looking forward to in 2018: My great ambition for the coming year is to finally complete Persona 5.
Gavin Raeburn, CEO, Playground Games
Highlight has been opening a second studio to build our new action RPG game, but a close second has been powering up my new Xbox One X and OLED TV - beast meets beast! Next year, I'm looking forward to My 50th birthday and Newcastle United winning the Premier League. Come on Rafa!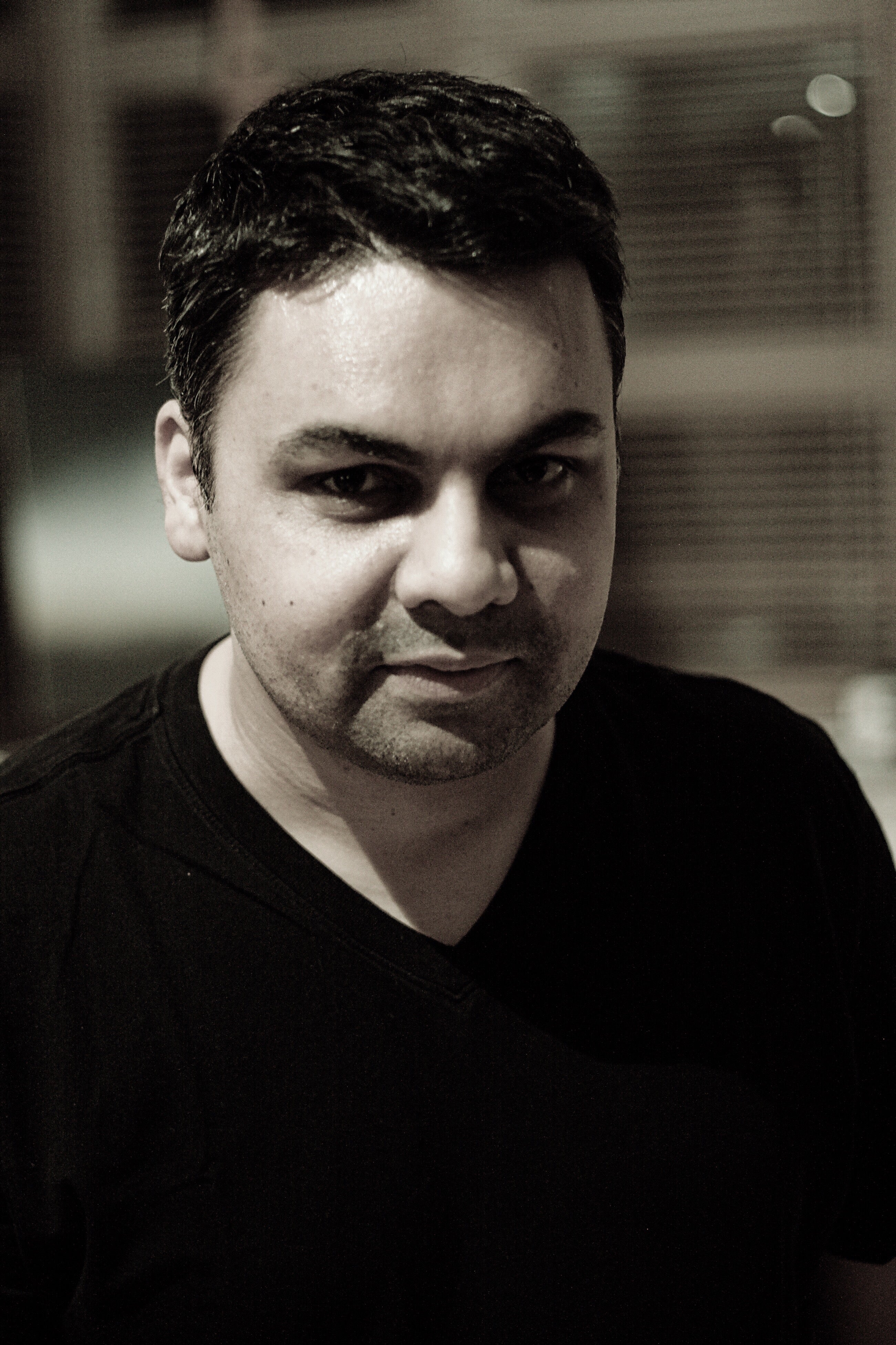 Shahid Ahmad, director, Ultimatum Games
My highlight of 2017 was the Nintendo Switch and in particular, Super Mario Odyssey, which is one of the greatest video games of all time, so full of joy and delights.
I'm most looking forward to Dreams by Media Molecule in 2018. I suspect we will all run out of superlatives when people have spent some time with it. It's likely to be one of the most profound achievements in the history of the industry.
Stuart Turner, COO, Capcom
There are two highlights for me. The first was watching the UK media, first parties and the great and the good of the industry collectively shit themselves when doing the real-life Resident Evil House in Shoreditch in January. Capcom has footage of a senior figure at SIEE diving into a laundry basket in a blind panic to hide from Jack Baker entering the room.
So that, plus catching and finally getting a Farfetched in Pokémon Go.
Debbie Bestwick, CEO, Team 17
I would say the highlight of 2017 has been the immense success of the Nintendo Switch. To hear just a few days ago that it has hit 10 million sales is a phenomenal achievement. It's been fantastic to see Nintendo be so supportive of the indie dev scene and it's great to see some of our label games sat in the charts next to big AAA first and third-party titles!
"It's been fantastic to see Nintendo be so supportive of the indie dev scene and see our games sat in the charts next to big AAA titles"

Debbie Bestwick, Team17
In 2018 I'm looking forward to finally putting my feet up and having a relaxing quiet year handling more than half a dozen new gaming IP releases. In all seriousness, next year will see my 100th game release; it's a big year for myself and all at Team17.
Imre Jele, creator-in-chief, Bossa Studios
One could argue that a game about fighting robot dinosaurs is a surefire hit. Yet I have to admit I wasn't entirely sure what to expect from Horizon Zero Dawn. But it went way, way above my expectations. Guerrilla managed to break into the crowded open world scene with a very competent new IP which has something most other games in the genre miss; a heart.
Similarly, Hidden Folks is overflowing with personality and frankly, it just made me click and click and click for hours, much longer than I'd care to admit publicly.
I did a vote within Bossa and the results are in: The team enjoyed Zelda most this year but we have a lot of Nintendo fans here so it's a biased team. We are most excited for Red Dead 2 in 2018 because it has a rare type of universe - well recognised, yet not overused in games.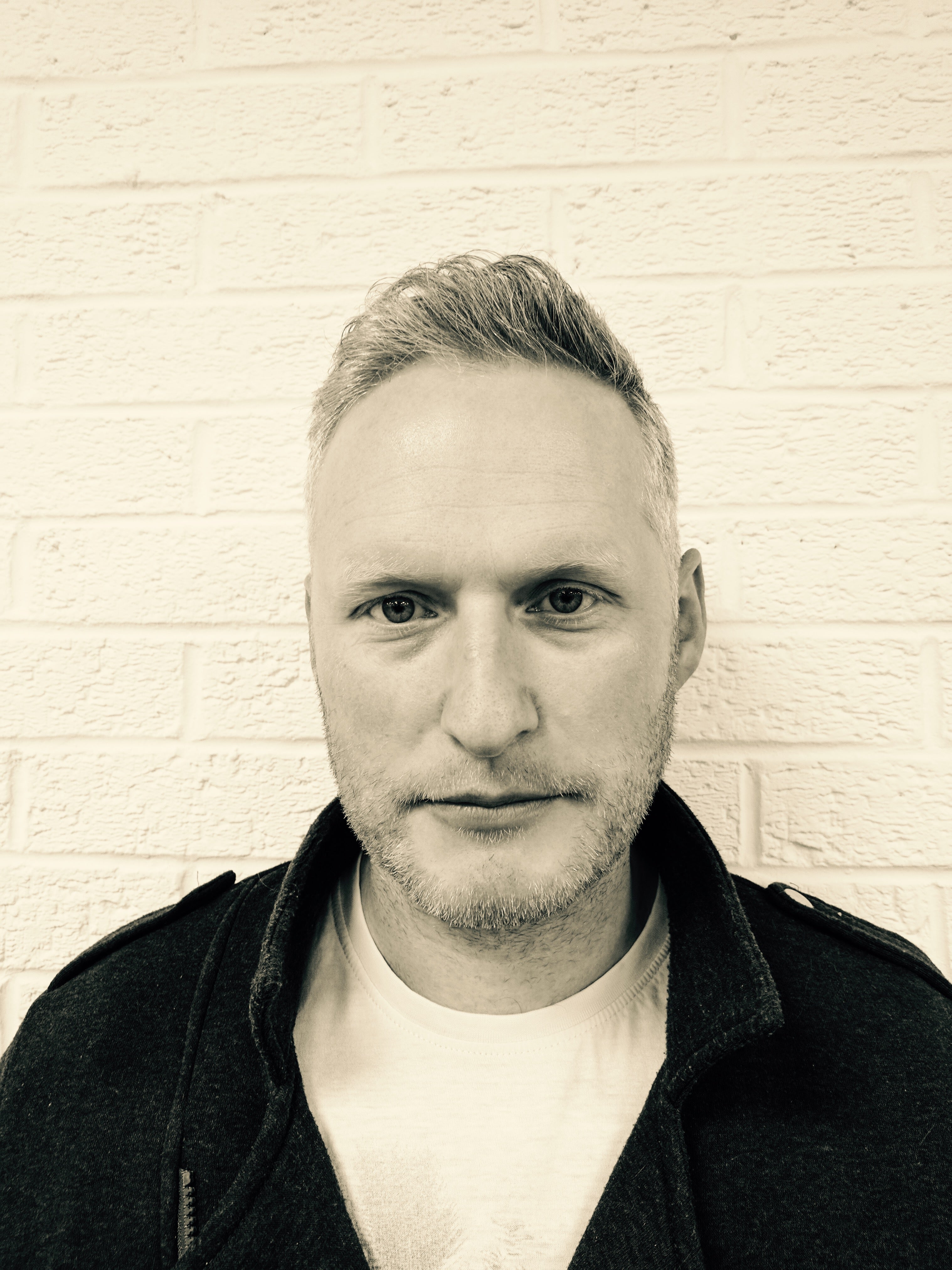 Gavin Price, studio and game director, Playtonic Games
2017 highlight has to be Playtonic receiving a VAT inspection. Trying to explain away our business model thus far to a VAT inspector... our crowdfunding campaign and then receiving royalties via a publisher as the reason for a very unpredictable set of reports over the last two years etc. turned me in to a quivering Alan Partridge style version of myself. Didn't pass wind during the interview though.
Also, chatting more with Team 17's Debbie Bestwick. Her personal take on industry goings on via our private conversations are brilliant. When she takes over the world I'll have some great material to bribe her with or live in fear of my life for knowing...
Garry Williams, owner, Sold Out
A highlight of 2017 was Mario Odyssey, realising I could afford to buy a whole system just for one game I was straight "in." Knowing it could never be as good as the old versions I grew up on, I was proved wrong. Welcome back Mario my old friend!
Richard Wilson, CEO, TIGA
The highlight for me was the excellent news that Video Games Tax Relief will be extended until April 2023. This measure is driving growth across our industry, encouraging more start-ups, more investment and more job creation. It's great to know that Video Games Tax Relief is secure until at least 2023.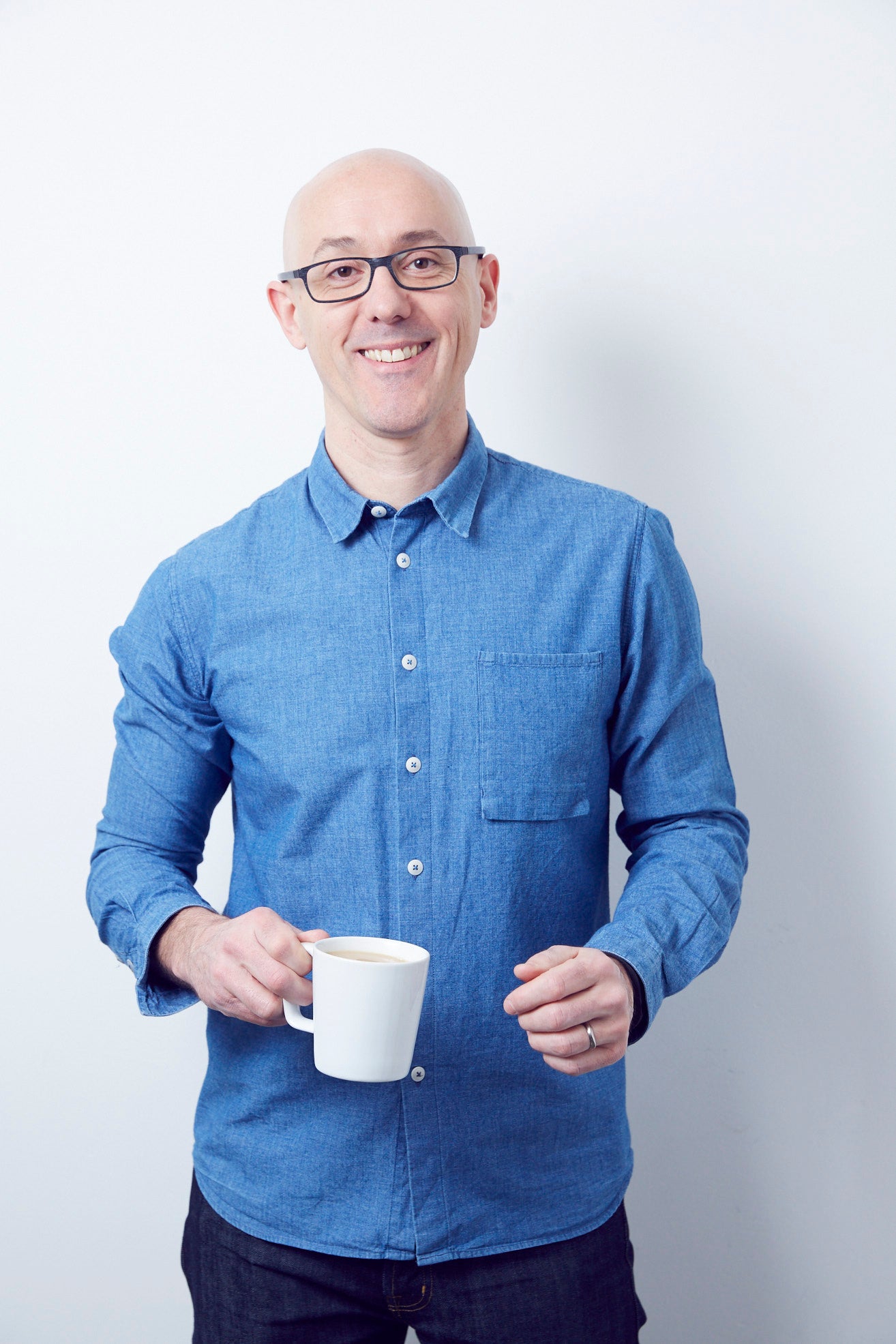 Caspar Field, CEO, Wish Studios
It's bloody hard not to talk about Wish when we released two PlayLink games for Sony this year, but I'll try. On a personal note, I've had some lovely game playing experiences with my kids this year, with my son in Overcooked and various Lego titles, and with my daughter in Yoshi's Woolly World. Lots of happy memories of both, and a reminder of the simple joy that well-crafted video games can bring, in discovering surprising new worlds and playing delightful mechanics. Seeing those things afresh, through my children's eyes, has been a marvellous experience.
For 2018, the teenager in me cannot wait to play the new Spider-Man game from Insomniac! Looks totally incredible. And, as someone who's affected by SAD, I also cannot wait for spring, as it's usually a long, dark, cold run from January to April. Maybe I should hibernate. Or migrate. One of the two...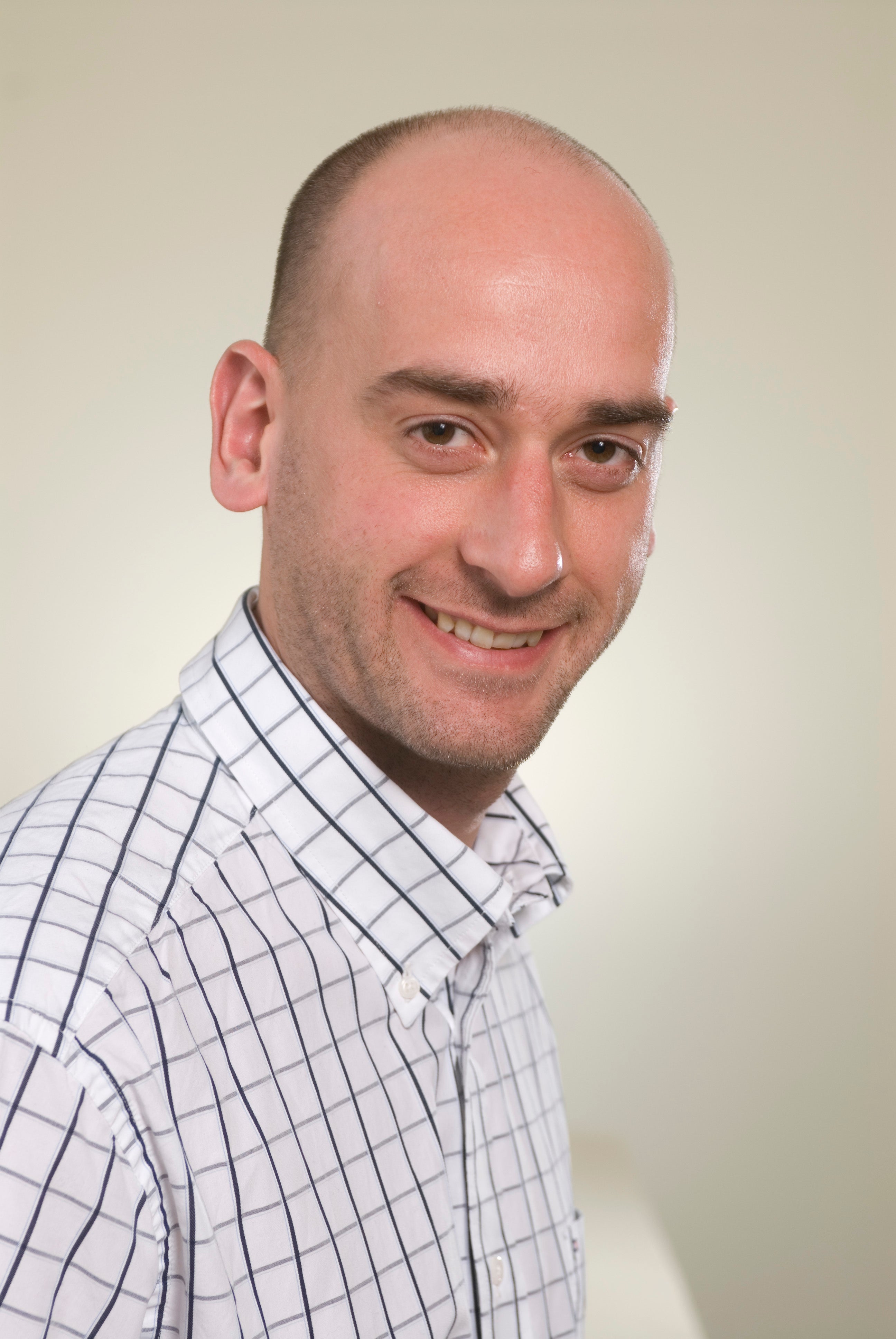 Colin Macdonald, company head, All 4 Games
A highlight has been seeing the community forcing Disney to force EA to backtrack on exploitative business models. Like them or not, microtransactions are clearly here to stay but great to see that incumbents can still be taught not to take their paying audience for granted.
And in 2018 I'm most looking forward to seeing whether our Switches are still in regular use after we've exhausted Zelda and Mario, and the appeal of the unique hardware format wears off.
Personally I think I suspect i'll still be hunting down more spirit orbs even come Christmas 2018!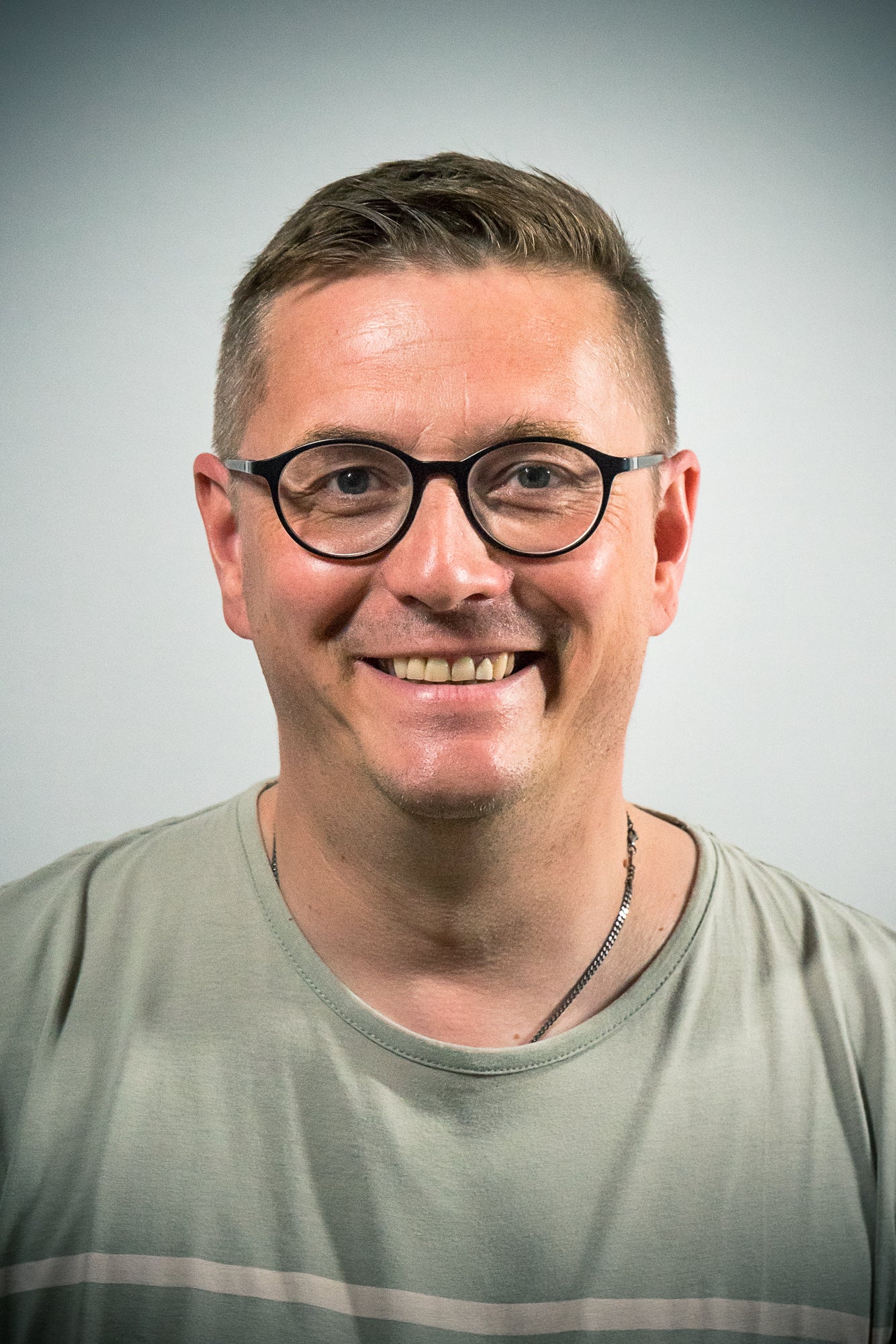 Dave Ranyard, CEO, Dream Reality Interactive
I have two highlights. One is the Oculus Go launch - a solid VR platform at a consumer price (around the same as a DS used to be). With the announcement of Sony's VR headset sales and the launch of a mainstream affordable headset from Oculus I think that 2018 will be the year of solid platform growth for VR and by the end of the year we will see VR as a credible commercial platform.
Secondly, getting the building work on my house finished and moving from the sofa back to a REAL bed.
Simon Hade, co-founder and COO, Space Ape Games
We launched Fastlane: Road to Revenge this summer which had amazing coverage within the YouTube community and in the same week we also announced that we were joining forces with Supercell. That week was obviously the highlight of 2017 for me personally.
"It was great to see optimism return to mobile gaming in a big way. The market is now rewarding people who are bringing something fresh to the platform"

Simon Hade, Space Ape
More broadly it was great to see optimism return to mobile gaming in a big way. Through 2015 and 2016 it felt that the mobile charts were all locked up by a small handful of formats, if not games. However, in 2017 this all changed. There are quite a few games at the top of the grossing charts that either didn't exist or were not on anyone's radar. There is a lot more investment activity, tons of M&A, and it feels like the market is now rewarding people who are bringing something fresh and interesting to the platform. This is great for gamers and an exciting time to be a developer committed to trying new things. 2018 could belong to anybody.
Phil Mansell, CEO, Jagex
It's been something of a world tour for me this year, but GDC was a highlight and I'm already excited for 2018's conference. With every year, the GDC matures, delivers more inspirational and informative talks, and provides perhaps the best games dev networking of any of the Western conferences. It's a landmark event in the industry calendar.
A personal highlight this year was Jagex becoming a member of UKIE and joining the board of directors. I've admired UKIE's work as a trade body in fighting on behalf of the games industry and helping make the UK such a great place to make games.
Ignasi Prat, CMO, Tappx
Firstly, the advent of 4K native games in console gaming is really exciting. Secondly, the fact that mobile games revenues have exceeded those of the console segment this year. This leading position is supported by in-app purchases and ad monetisation models, the latter of which is being rapidly adopted by publishers. Lastly, 2017 has given us new Blade Runner and Star Wars mainline movies. What more could a geek ask for?!
Johannes Heinze, MD international, AppLovin
2017 was the year that we started seeing hyper-casual games start dominating the app store charts all over the world. Companies like Voodoo and Ketchapp rose to the top with mobile games defined by short gameplay loops and easy to understand objectives. This means hyper-casual games can easily be picked up by anyone, and require minimal localisation, if at all. While 2017 saw hyper-casual emerge as a trend, 2018 will be the year when more developers and studios realise the huge potential these games have.