2.2 million PlayStation Vitas sold so far
Head of PlayStation Germany confirms figure at Gamescom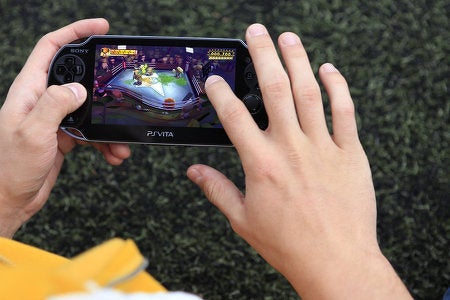 Uwe Bassendowski, head of PlayStation Germany, has revealed the Vita has seen life-to-date sales of 2.2 million.
He confirmed the figure in an interview with PlayFront, in which he also suggested Sony had made an error marketing the handheld an older audience.
The news comes just days after Sony Worldwide Studios president Shuhei Yoshida said it was "too early" to consider a price cut for the Vita, and in a separate interview suggested Sony was struggling to get the content it wanted for the machine.
"We're having a more difficult time than we had anticipated in terms of getting support from third-party publishers, but that's our job."
Sony's Kaz Hirai reported Vita sales stood at 1.8 million in March 2012, but the company is still predicting that figure will hit 10 million by the end of the fiscal year next March.
"In this industry, you can't get too high or too low, because it moves very quickly," said SCEA boss Jack Tretton recently.
"I think there's an acceptable number - and [the number] we've sold: That's acceptable. If it was triple that, I'd be happier. If it was one-third, I'd be disappointed."