11 bit Studios embraces "limitless" potential as a publisher
The success of Moonlighter and Frostpunk has led the Polish company to scrapping its €450k project investment cap, says publishing director Paweł Feldman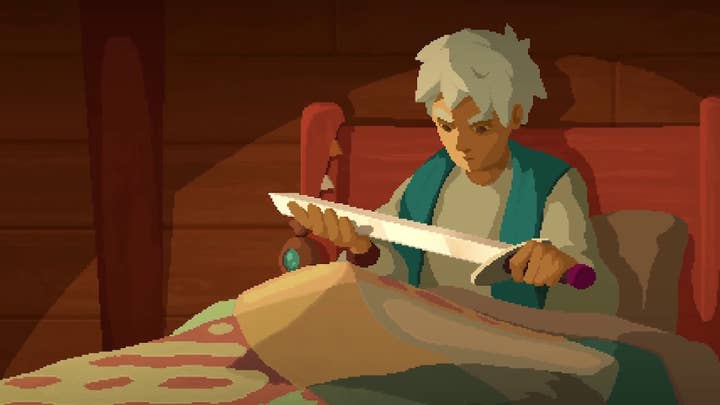 11 bit Studios' publishing division has enjoyed such great success with games like Digital Sun's Moonlighter that it has lifted its €450,000 project investment cap. Speaking exclusively to GamesIndustry.biz, publishing director Paweł Feldman said the Polish company's ambitions are now, "limitless."
Moonlighter recently passed 500,000 sales across all platforms, with the Switch proving especially strong among the consoles. According to Feldman, that strong performance on Nintendo's platform was not a huge surprise, because 11 bit always saw the game as "a natural fit" for the device and its audience.
Some of Moonlighter's other commercial achievements were more unexpected, however. It was the first game that 11 bit Studios published in Japan, Feldman says, where it debuted among the top five bestsellers on the week of its release.
"I honestly think that the marketing team is capable of executing complex marketing campaigns on all major markets in the world," Feldman says. "From now on we're aiming for global launches on all major platforms simultaneously."
"From now on we're aiming for global launches on all major platforms simultaneously"
It is a year since Moonlighter launched on PlayStation 4, Xbox One and PC (the Switch version followed in late November 2018), and Digital Sun is now finishing work on the game's first paid DLC, Between Dimensions, ahead of an expected release this summer. Moonlighter's players have been well served by free updates over the last 12 months, so the premium DLC could be another lucrative revenue stream in addition to ongoing sales of the game.
According to Feldman, this healthy commercial return has, "overlapped with great performances of our internal games" -- referring, no doubt, to Frostpunk, which reached 1.4 million sales on its first anniversary. In combination, the success of 11 bit's first- and third-party games has lifted the financial restrictions it once imposed on itself as a publisher.
"So far, publishing investments at 11 bit Studios have been capped at about €450,000 per project. Now the cap is gone and we have limitless possibilities," Feldman says. "There won't be 20 to 30 titles per year from our publishing division. 11 bit is not about throw a lot of darts hoping that a few will hit the bullseye. Ultimately, we plan to have four games per year, but only the ones that fit our philosophy."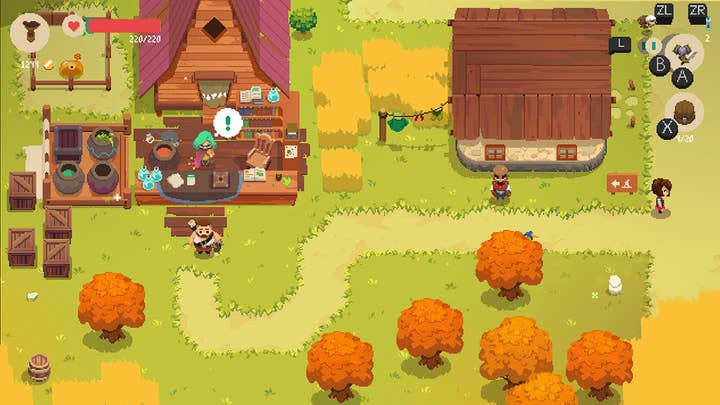 We spoke with Feldman almost three years ago, at the start of 11 bit's journey as a publisher. Back then, the company was particularly interested in games similar to its biggest hit, This War of Mine, which Feldman described as, "meaningful games."
"We know how to market these games, we know where our community is, and how to deliver what they expect"
"I would like 11 bit to be the first choice for people that are developing games talking about tough, difficult subjects," he said at the time. "We know how to talk about these games. All we need are talented developers."
While 11 bit is still very interested in games of this type, the years since -- and Moonlighter in particular -- have instilled a confidence that it can find great success with a broader philosophy and even larger projects. Feldman describes his approach as "Make Your Mark," and that can apply to memorable storytelling and unique gameplay as well as a, "thought provoking message."
"Moonlighter proves we know how to pick up titles. We know how to market these games, we know where our community is, and how to deliver what they expect. So we have decided to aim for a new scale of projects, but still stay true to the philosophy."
11 bit Studios has already signed two new projects that meet the new scale Feldman mentions -- above the €450,000 cap that once represented its upper limit.
"What we're seeing during this first year of Moonlighter, too, is the change of perception of 11 bit studios among developers who are looking for a publisher. Moonlighter, as well as internal 11 bit titles, have fine visibility across traditional media, social media and streaming platforms, not to mention gaming shows like PAX. We're already perceived as a trustworthy publisher.
"For the indies, we now have the necessary mass and visibility."