Zynga vets form Boss Fight Entertainment
The team behind Castleville has been working on new IP for the mobile free-to-play market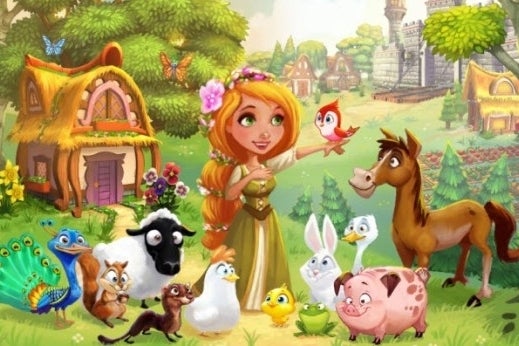 Former Zynga Dallas general manager Bill Jackson, along with a number of developers at Bonfire (which Zynga bought in 2010), have launched Boss Fight Entertainment, a new studio based in McKinney, Texas. According to VentureBeat, Boss Fight actually formed back in June of last year and has been working in stealth mode on "high-quality mobile free-to-play games." So far, the company has been entirely self-funded.
Much of the team worked on Zynga's Castleville game, but Zynga Dallas was shuttered last year, leaving Jackson and others to figure out what to pursue next. The veterans at Boss Fight also wear the scars of Age of Empires developer Ensemble, with many having been part of that studio when Microsoft closed it in 2009. It's been a tough road to hoe for the group, but Boss Fight believes it's learned from its trials and tribulations in the industry.
"We have always been committed to deep games that are simple on the surface but have a strategy element," Jackson said. "We've got a great team, and we have been very fortunate to keep people together, even in big transitions like companies closing down. This team loves to be together and it has had success."
"Boss Fight is made up of an incredible group of people who have worked together for over a decade, dating back to Ensemble Studios," added David Rippy, president and chief executive of Boss Fight Entertainment. "Our shared history of making successful games across console, mobile, PC, and social networks is uncommon in the industry and is one of the things that makes Boss Fight uniquely positioned in mobile gaming."
Rippy was general manager of Castleville, and he's joined by co-founder Scott Winsett who was divisional COO at Zynga and also one of the first employees at Ensemble. So far, Boss Fight's employee count is up to 25.