Zynga testing Bitcoin payments
Partners with BitPay to expand currency options for players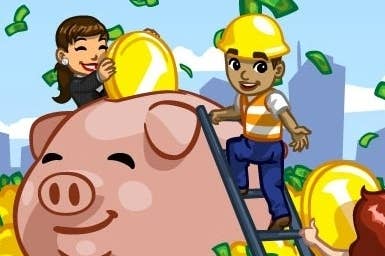 Social gaming behemoth Zynga is currently experimenting with Bitcoins as a currency option for its titles.
"We wanted to share with the r/bitcoin community that Zynga Inc. is now conducting a Bitcoin test with BitPay, a leading Bitcoin service provider, in select Zynga.com web games," the company posted on Reddit.
"In response to Bitcoin's rise in popularity around the world, Zynga, with help from BitPay, is testing expanded payment options for players to make in-game purchases using Bitcoin. The Bitcoin test is only available to Zynga.com players playing FarmVille 2, CastleVille, ChefVille, CoasterVille, Hidden Chronicles, Hidden Shadows and CityVille.
"Zynga is always working to improve our customer experience by incorporating player feedback into our games. We look forward to hearing from our players about the Bitcoin test so we can continue in our efforts to provide the best possible gaming experience."
The news saw the value of Bitcoin leap to $1,000 (£610) early this morning. In the past it has reached $1,250, but also fallen as low as $421.
Bitcoins is a digital currency that's growing in popularity, though it's growth has been hindered by its association with illegal activities, like the drug marketplace Silk Road, and its fluctuating value. In December the Humble Bundle store began accepting Bitcoins in payment.