Zynga profits $4.1m in Q1 but sales and active users decline
The company is happy with the "breakout hit performance" of FarmVille 2 [UPDATE: Zynga shutting down more games]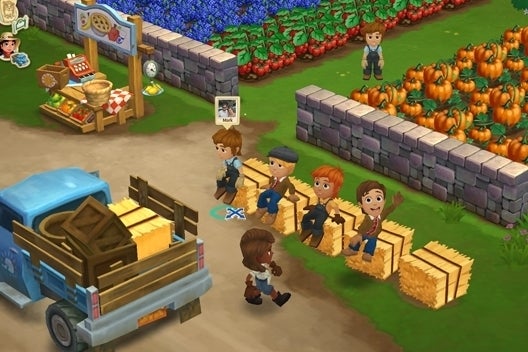 Zynga today announced its first-quarter earnings, which showed a significant turnaround in terms of profit but mostly bad metrics in all other areas. Net income for the period came to $4.1 million, a nice bounce back from the $85.4 million loss a year earlier, but sales declined 18 percent to $264 million, as bookings fell 30 percent to $230 million.
More disconcerting, however, is that Zynga's numbers on users continue to decline. Daily active users (DAUs) decreased 21 percent, from 65 million in the first quarter of 2012 to 52 million in the first quarter of 2013; this also represented an 8 percent decrease on a consecutive quarter basis. Monthly active users (MAUs) decreased from 292 million to 253 million, representing a 13 percent dip (15 percent dip on a consecutive quarter basis), and monthly unique users (MUUs) decreased 18 percent from 182 million to 150 million (down 10 percent on a consecutive quarter basis).
Despite the poor numbers on users, Zynga was especially pleased with its FarmVille sequel, noting that FarmVille 2 "was a breakout hit with daily audience engagement and bookings exceeding the company's expectations."
"We are encouraged by the strong execution from our teams and the breakout hit performance of FarmVille 2, which captures the imagination of nearly 40 million players every month," said Mark Pincus, CEO and Founder, Zynga. "2013 will continue to be a transition year as we face the challenging environment on the web and invest in developing the leading franchises and network across web and mobile platforms and offer our 253 million monthly players a connected experience that can follow them from work to school to home and anywhere in between."
Looking ahead, Zynga is hopeful to boost its bottom line with its first suite of real money gaming (RMG) offerings, ZyngaPlusPoker and ZyngaPlusCasino, in the UK. The company said that these offerings are just "the first step toward realizing Zynga's long-term vision of bringing players the next generation of real money games on multiple platforms in regulated markets."
For the second quarter, Zynga is providing an outlook of revenue in the range of $225 million to $235 million, along with a net loss in the range of $36.5 million to $26.5 million. Bookings are projected to be in the range of $180 million to $190 million.
Investors aren't happy with the news. As of this writing, Zynga's stock is trading down in after-hours (about 9 percent down currently).
Update: On its earnings call today Zynga revealed some news not in its fiscal press release - the company intends to shut down four more titles. The games getting the axe include The Ville, Empires & Allies, Dream Zoo, and Zynga City on Tencent. Chief operations officer David Ko said that these moves will help the company contain costs, as those four titles had become "lower performing games."