Zynga partners with Disruptor Beam for Game of Thrones social game
Game of Thrones Ascent is coming to Zynga.com and Facebook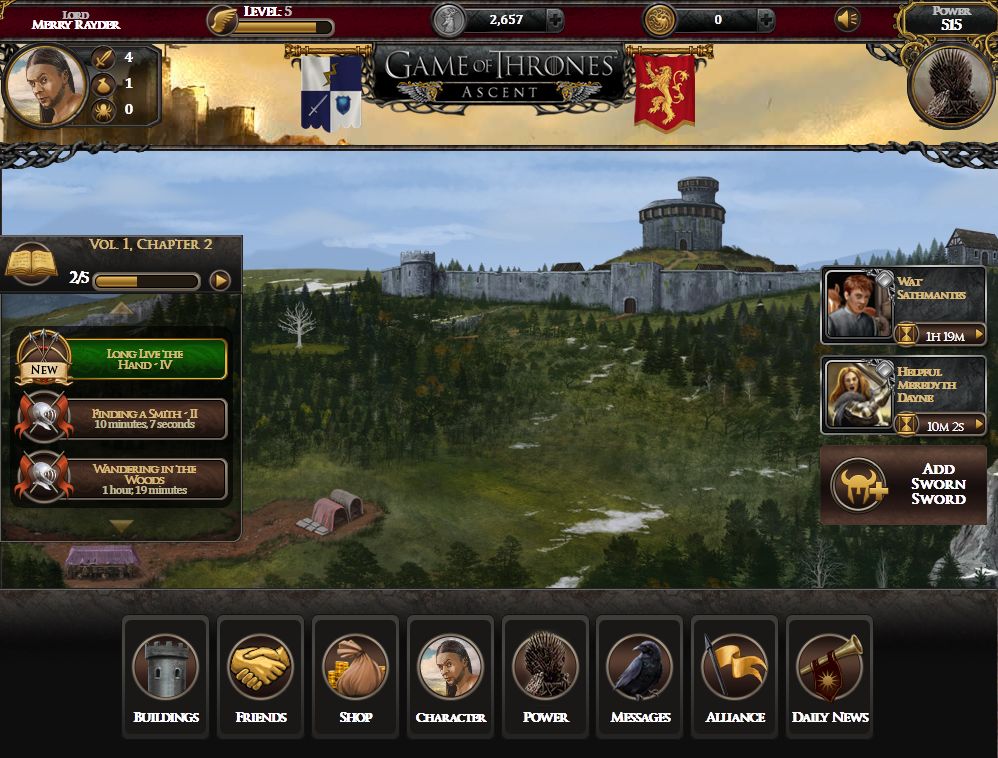 Zynga has announced a partnership with HBO and Disruptor Beam to publish Game of Thrones Ascent on Facebook and Zynga.com. The title is a social game based on the best-selling books by George R.R. Martin. Game of Thrones Ascent has had 500,000 installs since its Facebook open beta launch on February 21, 2013.
"Disruptor Beam has done an outstanding job with the game's design - creating an engaging and authentic experience that appeals to midcore and casual players alike, and reflects the incredible world of Game of Thrones, created by George R.R. Martin and brought to life by HBO," wrote Zynga head of partner publishing Rob Dyer. "It's a great partnership for everyone involved and I couldn't be more excited to introduce this game to Zynga's players."
Disruptor Beam has been working closely with HBO to ensure that the game is accurate to the Game of Thrones universe. The developer is adding new weekly content to Game of Thrones Ascent, alongside new Season 3 episodes of the show. Players of the game will be able to participate in some of the show's events as they happen, something Disruptor Beam chief executive officer Jon Radoff calls "a unique transmedia experience."
"We are extremely excited to partner with Zynga, exposing Game of Thrones Ascent to Zynga's millions of players on Zynga.com and Facebook, while working side-by-side with the Zynga Partners team to continue to make this game a true extension of HBO's renowned series Game of Thrones," said Radoff.
"Partnerships are integral to the success of any game company and any game, so we are thrilled to now be working with the amazing team at Zynga to move into the next phase for Game of Thrones Ascent."