Zynga-owned Draw Something hits 50 million downloads
Draw Something retakes top slot on paid app list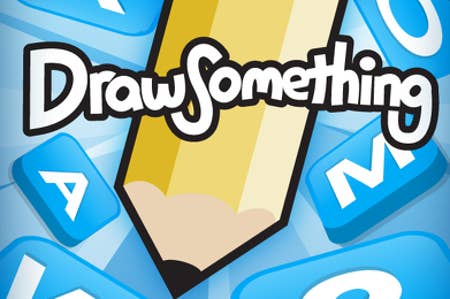 OMGPOP's Draw Something, which has taken the App Store by storm, has just passed the 50 million download mark. That download number means the game is the fastest growing original mobile title ever, and it's put it right back to the top of the paid-downloads list, where Angry Birds Space held the title for just a few weeks.
Zynga, who paid over $180 million for OMGPOP and the rights to Draw Something, has released some details pertaining to the popularity of the game, counting over 6 billion drawings created thus far. That translates to roughly 3,000 drawings per second at this time. Just last week, the game had racked up an impressive 37 million downloads and it hasn't slowed down; Draw Something has over 20 million monthly active users.
While OMGPOP has been taking some flak for a Twitter comment posted by CEO Pan Porter over the Zynga buyout, fans of the game remain quite enthused with the Pictionary-type gameplay.