Zynga launches Zombie Swipeout, sees mobile as "essential"
With the spiritual successor to ZombieSmash, Zynga aims to bring new demographics into its network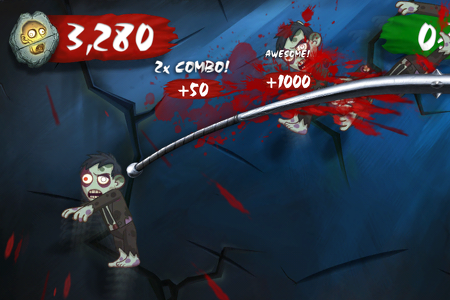 Zynga recognizes that mobile is a huge growth opportunity for the company, and with smartphones and tablets finding new homes everyday, the company is hoping to expand its network. The latest mobile effort is Zombie Swipeout, the spiritual successor to hit title ZombieSmash from developer Gamedoctors, formed by German brothers Thomas and Matthias Hoechsmann (now director of Zynga Mobile Germany).
Matthias walked us through a demo of Zombie Swipeout, which has a very smooth look to it (the game runs at 60fps) and offers a rich graphical feel with the same rag doll physics from ZombieSmash. While ZombieSmash was a castle defense type game, Swipeout is of the slicing variety (like Fruit Ninja and others in the category) and offers a slew of unlockable power-ups like grenades, slow mo, liquid nitrogen and a full armory of weapons from machetes and knight swords to baseball bats.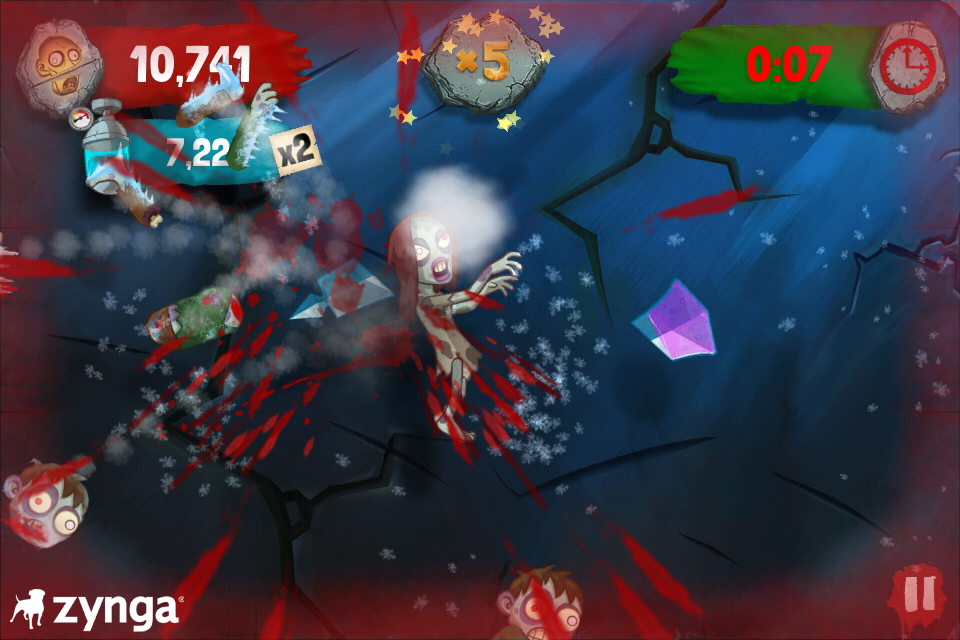 The Gamedoctors team wanted to "move the slash category forward" and a key aspect of that, notably for Zynga, is to make Swipeout a much more social experience. "We've centered the game on one, massively social way to play: a weekly tournament where players compete against friends for the highest score. You can connect with friends through Facebook or through a dedicated Swipeout username," Matthias said.
Zynga stressed to us that "social is woven into the core of the game" and you can be sure that the company will put social front and center in its mobile games with each iteration. Travis Boatman, SVP of Zynga Mobile, told GamesIndustry International that mobile is truly "essential" to the company's future and for Zynga to hit its goal of one billion players.
"We believe that in order to realize our mission of connecting the word through games, being a leader on mobile devices is essential. We're committed to not only connecting with players that play on tablets and the PC, but also on mobile devices globally," Boatman said.
Boatman sees Swipeout fitting in nicely with Zynga's mobile expansion plans; he said it "brings new players and new demographics into the Zynga network. The team behind it is also incredibly talented, as evidenced by the success of ZombieSmash! and the quality that you see in Zombie Swipeout."
"We want to bring play to players everywhere... in the future we want to extend our leadership globally to connect even more players. We'd like to get 1 billion people play together worldwide, and mobile is an essential part of that goal," he continued.
Zombie Swipeout is available today for iPhone/iPod Touch in Canada and will be available soon worldwide.