Zynga goes real-time with Bubble Safari
Zynga's trying out synchronous play, competitive play on Zynga.com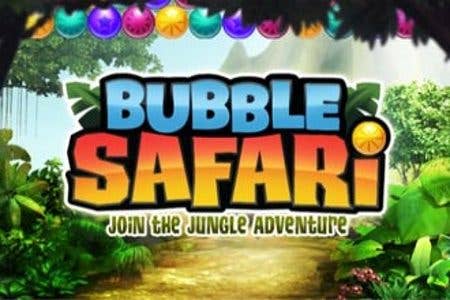 Zynga is launching Bubble Safari tomorrow, a social arcade game that has several firsts for the social games giant. The game will offer arcade action at 60 frames per second in your browser, and is Zynga's first game to launch simultaneously on Facebook and Zynga.com. Played on Zynga.com, Bubble Safari offers a competitive head-to-head mode for real-time play.
"This game is going to open up a lot of eyes," said Senior Creative Director Mark Turmell of Zynga San Diego, the studio behind the game. "It's a pure arcade game, where people are going to lose, they're going to be challenged, they're going to go head-to-head. I couldn't be more proud of what's happening here."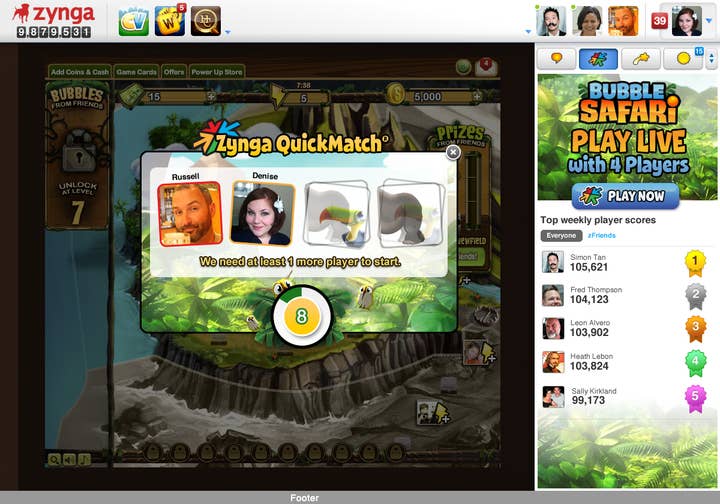 Bubble Safari joins Zynga Slingo as an arcade title, and it's the first release from Zynga San Diego. Turmell is an industry veteran with vast experience at Midway Games building arcade titles (such as NBA Jam), as well as a stint at EA Sports. "Coming to Zynga has been like coming home, since there are so many principles and lessons I learned in arcade games that apply to what we're doing now," said Turmell.
Part of the challenge has been to get an arcade game to run at 60 fps in a browser, which required a lot of work. Not everyone has a computer capable of handling this, so Zynga worked to make sure the game took that into account. "We assess the hardware that the player is running the game on, and we dial back different high-overhead moments to make sure the experience runs smoothly," noted Turmell.
The game is being launched in 14 different languages on Wednesday, May 9.