Zynga buyout of OMGPOP reinforces PopCap value, says EA
But did EA miss out on an opportunity itself?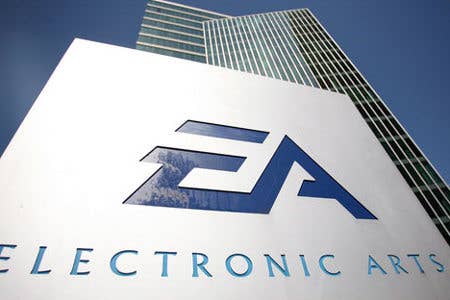 Zynga today confirmed the acquisition of Draw Something developer OMGPOP, a move that will undoubtedly have an impact on its rivals in the social and mobile space, like EA. After all, it was only last week that Draw Something jumped to the top of the daily active users chart , and now Zynga has that added to its arsenal.
For EA's part, the publisher doesn't appear to be phased, however. John Reseburg in EA Corporate Communications told GamesIndustry International, "This reinforces the value of PopCap, a studio with multiple proven intellectual properties."
There definitely could be some truth to that, as having a strong roster of popular IP is becoming critical in social and mobile, despite the growing number of copycat titles on the market. Draw Something would appear to be every bit as popular as hit PopCap IPs like Bejeweled or Plants vs. Zombies, but as Panoptic Management Consultants CEO Asif Khan commented to us, "Of course EA would spin it as how good their PopCap deal was, but their stock is down because they didn't buy OMGPOP."
Indeed, it could be argued that EA missed an opportunity to really take it to Zynga. If OMGPOP and Draw Something had been added to the EA family alongside PopCap and Playfish, you can bet Zynga would have been sweating.
"The question to Electornic Arts should be, 'Why didn't you buy OMGPOP?'" Khan stressed.
EA stock closed down nine cents on Wednesday at $16.92, while Zynga's stock climbed 33 cents to $13.72.