Zynga confirms OMGPOP acquisition
The rumored buyout is now official but Zynga did not confirm the $200m price tag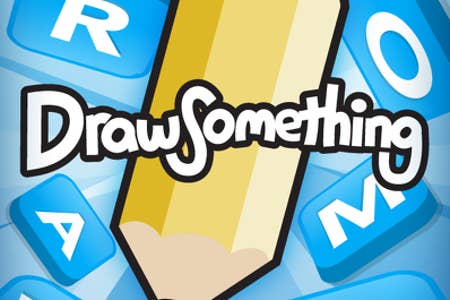 Update: Zynga's call with the press just ended, and revealed a bit more information -- but not the price, as Zynga refused to discuss any financial information. David Ko mentioned that celebrities from Miley Cyrus to Rosie O'Donnell to Demi Lovato play Draw Something, but no word on Alec Baldwin. Ko also confirmed that there are no plans to change the name of Draw Something, whether to Draw With Friends or something else. "Effective immediately, OMGPOP will be part of the Zynga family, CEO Dan Porter is now the Vice President and General Manager of Zynga New York," said Ko.
Queried about the reasons behind the acquisition, both Ko and Porter noted the similarities between the two companies. "For us it's always been about games that share the vision...we look for folks that focus on social and essentially have a mission and a strategy that's somewhat similar to our own," said Ko. Porter noted that Zynga's technology and ability to scale the game was also an important consideration. Asked about the future of the game itself, Porter noted that they have a roadmap for the design that's focused on continuing to make it more social. A key feature to be added is a way for people to save their pictures, along with a chat function; other gameplay features are planned as well.
Original story:
Zynga only a couple days ago was strongly rumored to be buying social/mobile games developer OMGPOP for $200 million - today the company confirmed the acquisition of the Draw Something studio, but did not mention the price.
Zynga has been pushing hard to increase it mobile business, which is a huge growth opportunity for the social behemoth, and OMGPOP will be a key in that growth. The developer will "focus on building new mobile IP and strengthening its existing portfolio of fun and creative social games."
"The OMGPOP team has created a game that's fun, expressive and engenders real social interaction," said Mark Pincus, founder and CEO of Zynga. "Draw Something has captured the imagination of millions of people around the world. We love the way they've worked playful and relevant culture into their games from Devo to Daft Punk, from Lin to Beckham. We're honored to have the opportunity to partner with and support such an innovative team of creative inventors."
"I want to thank our players, our fans, everyone who's ever drawn something. You've made this game into something truly special. Zynga offered us a chance to focus on Draw Something -- they know the power of the game and they planned with us how to let it keep rolling in the same fun, irreverent, social way that it has been. That was really important to us," said Dan Porter, CEO of OMGPOP.
"The game will stay true to you and what you love, and it's my solemn vow that the magic of Draw Something will not change. I know without a doubt that Zynga is the right partner for OMGPOP. Our new partners at Zynga know how to innovate at scale, and they're pushing the limits of social with their mobile games. With the added resources we now have, and the deep gaming experience we can draw from, we can't wait to continue to surprise our users. If you're a fan, a player of ours, I can't wait to show you what's in store -- it's going to be drawsome."
Draw Something recently shot past Zynga's Words With Friends in terms of daily active users, but Zynga can now breathe easy with OMGPOP joining the family. As part of the acquisition today Zynga revealed these statistics on Draw Something:
In the last week, more than 1 billion drawings have been created
Draw Something had three drawings per second the day the game launched
Yesterday, Draw Something has over 3,000 drawings per second at its peak
Draw Something is the #1 word game in 84 countries according to the Apple App Store
The most popular words in Draw Something are: Starfish, pregnant, hangman, six pack, boom box
The least popular word in Draw Something is latrine
The best guessed words in Draw Something are: Rainbow, catfish, sun, fish, house, god tornado
The least guessed words in Draw Something are: Oar, Metroid, Warhol, pounce, polaroid, meathead, Autobots
"At Zynga we're committed to building brands that we're proud of and that our players absolutely love," added David Ko, Chief Mobile Officer of Zynga. "We want people to play our games and feel a fun and valuable social connection to their friends and family. We think Draw Something is one of the most social, most expressive mobile games ever built with its unique social competition and unmatched player generated content. We're excited about the brands OMGPOP has developed to date and we look forward to supporting the team's creativity and helping scale their incredible games to an even bigger global audience."