Zynga aims to reignite Draw Something interest with more social features
The company has added new in-game features to spark renewed interest in a game that's lost some active users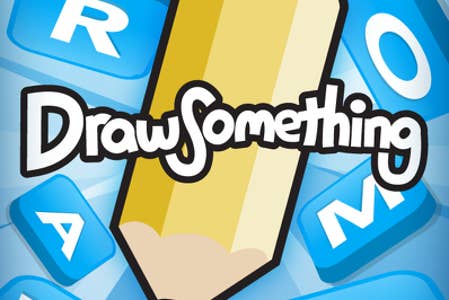 Zynga's huge acquisition of Draw Something developer OMGPOP made a big splash in the social space last month, and while the game has seen 50 million installs in 50 days, Draw Something's daily active users have fallen from 14.6m at its peak in late March to 12.1m currently. One of Zynga priorities since buying the OMGPOP has been to make Draw Something even more social, and today the company's done that.
With a new update for the game, Zynga is introducing several new features to encourage more social activity around Draw Something. These include sharing drawings on Facebook and Twitter in just two clicks (and the ability to save drawings to your photo library to email to friends, or use as wallpaper), the ability to attach comments (up to 100 characters) to drawings, a pull down to quickly refresh games feature, an easy undo feature, and an increase in streaks count so players can challenge friends to take streaks to 999.
"We've been completely blown away by how the world has responded to Draw Something. Our players continue to make the game their own and we want to help them do just that by giving them what they've asked for -- more ways to share and connect with their friends," said Dan Porter, vice president and general manager of Zynga Mobile New York. "We're always focused on making Draw Something the most fun and social experience possible for our players."