Ziff Davis launches IGN Africa
"I'm excited to see this region's gaming industry benefit from this partnership"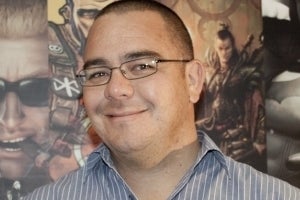 Media company IGN has partnered with Instance Media to bring the brand to Africa. The new territory will be overseen by Michael James, director and owner of gaming magazine NAG and the rAge expo.
"I've always believed that if you selflessly grow an industry, all the players at all levels in that industry benefit. So far we're heavily invested in the local market with NAG magazine and the very successful rAge expo," said James.
"The next logical step is to dominate the online space with IGN Africa. IGN is the biggest and most exciting Internet destination in our industry, and we're very proud to be representing this brand in South Africa and the rest of the SADC. This is only the beginning of a strategic and powerful digital push into the market for us, and I'm excited to see this region's gaming industry benefit from this partnership."
IGN Africa will will be published in English and will feature a mix of local and US, UK and Australian content.
"The team behind the market-leading games focused magazine and live gaming event in South Africa are our perfect strategic partner in the region - as we look to introduce localised versions of the brands," added Ziff Davis international business development director Adam Doree.
"With a growing market of English-speaking consumers, passionate about games and technology, we look forward to working with Michael's team to offer local relevance to audiences and advertisers alike. This powerful model has seen growth by as much as 15-fold in other licensed markets."
As well as IGN the Ziff Davis portfolio includes PCMag.com, AskMen.com, ComputerShopper.com, ExtremeTech.com, Geek.com, LogicBuy.com and Toolbox.com.