Zeptolab: We don't want to release 10 or 20 titles a year
Cut The Rope developer on healthy balance and mobile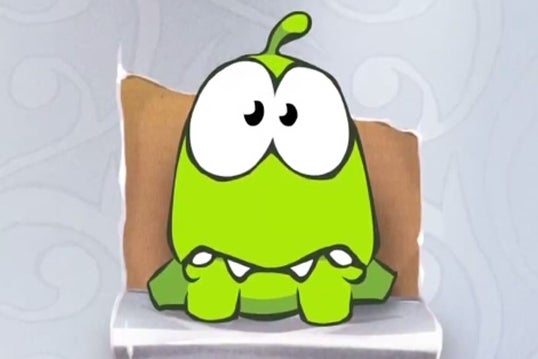 Zeptolab, the studio behind the hugely successful mobile title Cut The Rope has explained why it's keeping its new release targets small, and revealed the game has now been downloaded more 300 million times.
"We really don't want to become a company that releases tens or twenties of titles every year. We want to have several titles, but they should be good," Efim Voinov, one of the founding brothers, told Polygon.
"If we can summarize our philosophy, our understanding of what a gaming company should be for us, it's quality. That's why we're very picky about who we get onboard, and we really want our company to be associated with quality. We set the mark with Cut the Rope, and we don't want to drop it down."
His brother Semyon added that the studio was planning to release four games in 2013, and was being careful to strike a balance with both additions to the Cut The Rope franchise, and new IP.
Efim Voinov also explained the company's focus on mobile devices.
"For our new titles, the first priority is always mobile and tablets," he said.
"It's not only a business decision to do mobile phones. My motivation for creating mobile games is that in quite a short period of time, you can create something pretty cool and launch it digital everywhere and many eyes will see it. If you compare it to the AAA console games where I'd have to work on them for three to four years, and you're waiting for a cycle to be published, it's much more interesting to be in an agile cycle of development."
In December ZeptoLab CEO Misha Lyalin told GamesIndustry International that the company could not "always be known as makers of Cut the Rope."