Cut the Rope studio: We're not a one-trick pony
ZeptoLab CEO stresses that his company "cannot always be known as makers of Cut the Rope"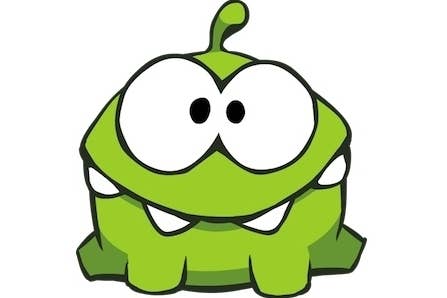 ZeptoLab, makers of the popular Cut the Rope franchise, announced a new mobile IP earlier today called Pudding Monsters. It's an attempt by the Russian games developer to branch out and prove to the world that it can be successful with other titles besides Cut the Rope. ZeptoLab CEO Misha Lyalin spoke with GamesIndustry International last week about the need for his company to take on this challenge.
ZeptoLab, in some ways, is a bit like Rovio, albeit slightly less successful. Rovio is still very much the Angry Birds company. Their entire business, whether games or merchandizing, revolves around Angry Birds. Amazing Alex and Bad Piggies didn't produce results in the same way. ZeptoLab, however, is hoping that it's not in the same position with Cut the Rope, which has seen over 250 million downloads so far.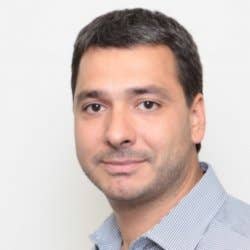 "The company is called ZeptoLab, right? We cannot always be known as makers of Cut the Rope. And so we need to cultivate that brand and the only way we can do that is by releasing new games that make sense to whatever target audience it is," Lyalin tells us.
While Pudding Monsters, Lyalin says, is designed to be playable by anyone from two to a hundred years of age, ZeptoLab isn't necessarily afraid of going after a niche market either.
"If we, for whatever reason pick a very niche game for a very target audience and we're being successful there, it doesn't mean we haven't created the next Cut the Rope; it just means that we created another great game," he says.
"I think the opportunity is still enormous because there are so many genres that haven't been even touched yet"

Misha Lyalin
And unlike its early days when the company signed a one-time publishing deal with Chillingo for the original Cut the Rope on iOS, ZeptoLab is prepared for another breakout success on its own. "If we manage to create a game that everybody will love just like Cut the Rope, well, great, and then we can build another brand outlet. Certainly, when we have attempts like that, we will know some of the pitfalls and some of the issues to solve because we now have a lot more experience because we've gone through merchandizing, licensing, setting up that business and it's going well and it's growing like crazy," Lyalin continues.
While Lyalin notes that ZeptoLab is a games developer first and foremost, he also believes his company, like Rovio, is equipped to handle entertainment properties. "There is a lot more now we understand as a company. So we're experienced and if we happen to have a success like Cut the Rope, with all the success that Cut the Rope has, we will make sure that we will address it properly. So we're set up to handle an entertainment property. At the same time, with Cut the Rope, we do understand that we need to take steps further. We have a good demand for our character. We have a good demand for our game... but we also need to grow our story. So there will be more of Cut the Rope and there will be more of Om Nom," he says, adding that part of that includes a deal recently signed with Sony Pictures to do a live TV show.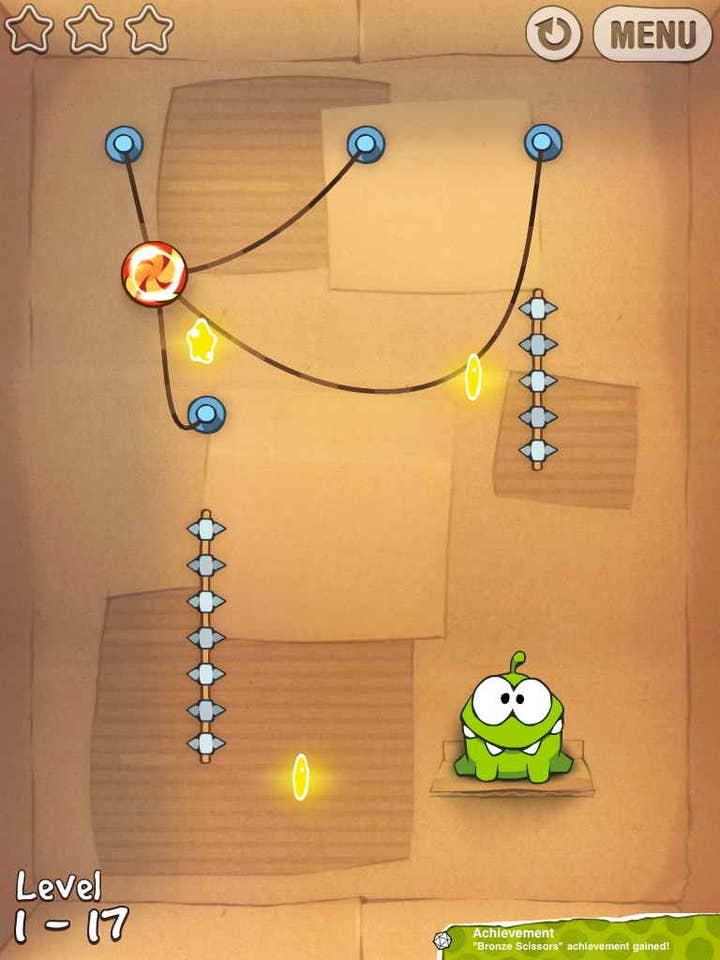 One of the keys to success on mobile has been accessibility, as noted by Swarm co-founder Matt Haggerty, but there's also the rise of the midcore segment on mobile, and that's an area that ZeptoLab believes is growing. While Pudding Monsters is obviously casual in nature, the Russian developer could be targeting a midcore style title in future.
"That's going to grow and we see it right now with some of the top grossing titles have really been in that category. And obviously people need that," Lyalin says. He notes that his team has grown enough to the point where they can approach both the casual and midcore sectors.
"Basically, because we've grown from essentially two people when we started to over fifty people now in the studio, we're able to work on multiple projects at the same time and do regular releases and updates to those regular releases and we're going to try ourselves some different genres because our user base is very interesting and our user base has asked us in comments and in tweets and Facebook to do certain things and we're moving in that direction. We'll see," Lyalin says.
For as big as the mobile games market has become, Lyalin sees it getting bigger and bigger and the growth has been accelerating. Developers are experimenting, and plenty of new genres will be created in the coming months and years.
"Everybody is digging for gold where everybody else is digging at the same time and there are lots and lots of applications on those stores but at the same time, there are completely empty categories - empty of really, really good content. I think the opportunity is still enormous because there are so many genres that haven't been even touched yet," Lyalin observes.
"This market is just like any market. The only differences from before mobile or before console...this is just moving a lot faster. It's getting bigger and it's going to get much, much bigger than anything we've seen. And it's going to get there much, much faster. And the transformations that are going to happen will be a lot more because that's what usually is required to get to where the market will be mature. So we're going to see a lot of fun times."
While Lyalin is obviously not an unbiased source, he does feel that mobile - or at least the mobile ecosystems - will dominate the games sector. With companies like Green Throttle Games, Ouya and others pushing mobile to the HDTV, consoles are facing increasing pressures. And tablets have enormous potential.
"If you're a completely new game developer, you don't know how to market. I think your best bet is to seek somebody that has traffic and has a network"

Misha Lyalin
"You know, I still have an Xbox and a PlayStation, but I don't use them, at least not as often. I think that's pretty general for the market, so I would definitely agree that the market is going mobile. Tablet devices are probably going to be played more overall than the console," Lyalin says. For now people's expectations are being kept in check when it comes to tablet games, he notes. You don't expect Call of Duty level gaming on that device currently. And sometimes the simplest games are not only enjoyable, but more successful.
"On consoles right now, if you play something, Xbox Live Arcade, you expect that thing to be different quality, a different level, right? But if you look at iPads and tablets and phones in general, the simplest games are probably the best quality you can ever see. So it's an interesting way how the market will perceive that and how people experience with those devices will be. It will be different than consoles. Definitely, the dynamics and psychology of the purchase is obviously different. And the freemium model is going to be dominating the midcore and basically every layer probably," he says.
It's certainly a positive that the simplest games can succeed, because with the rise of midcore, the cost of mobile development is on the rise, and one day it may approach the higher levels of console development.
"It's going to get that way. There's no other way about it," Lyalin notes. "Obviously, when people are making a lot of money in the market, they compete by throwing more money into products and people are trying to make products better and phones and tablets are getting much, much better and the processors are more powerful, more memory, the whole nine yards. So that is obviously going to happen."
"That doesn't mean you cannot make a game for cheap. You can still make a game for cheap. So I think the market is going to develop just like any other market, right? It's going to be segmented. There will be cheap games to make and people will throw them out to see if they're successful. And then there will be cheap games to make that will be combined with the networks and people will make money that way. There will be expensive games, blockbusters, and everything in between."
For new mobile developers, that's encouraging, but Lyalin doesn't think they should go it alone at first. It's way too easy to get lost in a sea of apps or mismanage a business when you're fresh.
"If you're a new company, if you're a completely new game developer, you don't know how to market. I think your best bet is to seek somebody that has traffic and has a network," he offers. "The problem there is that traffic - everybody claims to have traffic, but not everybody can convert that traffic from what those people are playing or doing or whatever to your game. That is the biggest question that always needs to be asked by everybody who wants to enter the market. If they partner with somebody, do those people have experience? Do those people know where to get the relevant audience to the game?"
"So that, I think, is the name of the game for everybody right now and there are different ways to do that. Some people just get much bigger, right? Have a lot of titles and try to shop traffic between them. And people who are doing it in a smart way, do that very well, because their games are in the same kind of genre; the same kind of people who like those kinds of games and you can grow your audience and make sure that your audience converts really well. For others, they just get bigger for the sake of getting bigger and that has different effects. Some people just buy traffic and can be very successful there, just buying and monetizing that way."
"Our strategy is, because we have such successful games and we have such a successful brand, we get our traffic virtually for free. So we know the people who play our games, they like games like that, being easy to play, and they love our brand. So we're going to continue expanding from there and do a lot more consumer marketing, not just App Store marketing, and not just Google Play marketing," Lyalin concludes.