Take-Two CEO skeptical of Oculus' broad appeal
Zelnick concedes Rift is an "anti-social" technology, but says it could be great for core gamer audience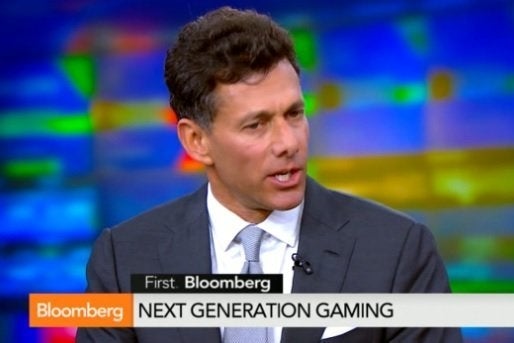 Oculus CEO Brendan Iribe wants to put 1 billion people into a virtual world, but his vision is not universally shared. As spotted by GameSpot, Take-Two Interactive CEO Strauss Zelnick expressed some skepticism about the Rift technology's breadth of appeal in an appearance on Bloomberg TV earlier this month.
"It's apparently great," Zelnick said of the Rift. "Our people who have tried it love it...Everyone says it's great. I think for a core gamer, it can be a wonderful experience, someone who really likes to be immersed. But a lot of people who play video games, for example my kids, they play with their friends sitting next to them. So that technology is not going to appeal to them. So I think it's very much a core technology."
Zelnick acknowledged he had not actually tried the Rift himself. He also agreed with one of the program's co-hosts when it was suggested that the Rift was at its heart "an anti-social technology."
"It is an anti-social technology," Zelnick replied. "But we will support it to the extent it's brought to market and it works for our games."
When asked if Take-Two was working with Oculus on anything in particular, Zelnick said the company isn't talking about the subject. However, he noted that the publisher has no insight into when Oculus might launch the Rift, and observed that Facebook is not a hardware company, suggesting a lack of experience in the sector could affect the situation.