Zelda: Tears of the Kingdom returns to No.1, while new wrestler AEW debuts at No.3 | UK Boxed Charts
Story of Seasons: A Wonderful Life debuts at No.7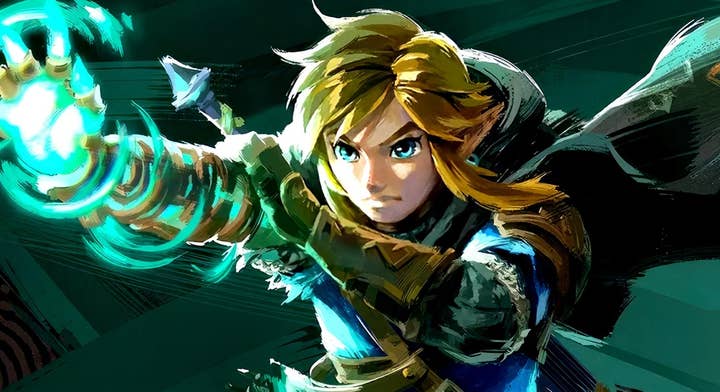 Nintendo's The Legend of Zelda: Tears of the Kingdom is back at No.1 again in the UK physical retail charts.
The open world adventure game has now secured six No.1s since it released eight weeks ago. It briefly had to accept second place during the weeks that Diablo 4 and Final Fantasy 16 were released. This is all GfK physical retail data.
Final Fantasy 16 was last week's No.1, but drops to second place this week after a 78% fall in sales. This will be different once the digital data is counted, as Nintendo does not supply digital download figures, whereas Square Enix does. Last week, over 56% of Final Fantasy 16's launch sales came via PlayStation Network (GSD Data).
We will dive into the digital performance of the UK games market in our monthly reports, which will be released next week.
The highest new entry this week is AEW: Fight Forever, which is a new wrestling game from the developer Yukes, which handled the development of the WWE games between 2000 and 2018. Reviews suggested the game was a little rough around the edges, but was a strong foundation in which to build from. Its launch UK boxed sales were 40% lower than WWE 2K23, which released in March. This isn't surprising considering the strength of the WWE brand, and it's a solid start for the game.
The next new game in the charts is Story of Seasons: A Wonderful Life, which debuts at No.7. This is a remake of a much loved Harvest Moon game from 2003, which was initially released on Nintendo GameCube. The remake performed best on Nintendo Switch, which accounted for 89% of sales. 9% of sales were on PS5, with the remaining 2% on Xbox consoles. Note: Digital data is not available for this title.
The final new game in the charts is Master Detective Archives: Rain Code for Nintendo Switch, which reached No.23 in the charts.
Elsewhere, Sonic Origins Plus drops to No.10 in the charts during its second week, with boxed sales only down 34%. And Crash Team Rumble, which debuted at No.15 last week, falls to No.32 after a 53% sales drop.
Here is the GfK UK Boxed Top Ten for the week ending July 1, 2023:
| Last Week | This Week | Title |
| --- | --- | --- |
| 2 | 1 | The Legend of Zelda: Tears of the Kingdom |
| 1 | 2 | Final Fantasy 16 |
| New Entry | 3 | AEW: Fight Forever |
| 6 | 4 | God of War Ragnarok |
| 7 | 5 | Mario Kart 8: Deluxe |
| 10 | 6 | FIFA 23 |
| New Entry | 7 | Story of Seasons: A Wonderful Life |
| 9 | 8 | Hogwarts Legacy |
| 4 | 9 | Call of Duty: Modern Warfare 2 |
| 3 | 10 | Sonic Origins Plus |