YouTubers band together to form Internet Creator's Guild
"There are lots of organisations that among the interests they have is supporting creators, but no organisation with that sole interest"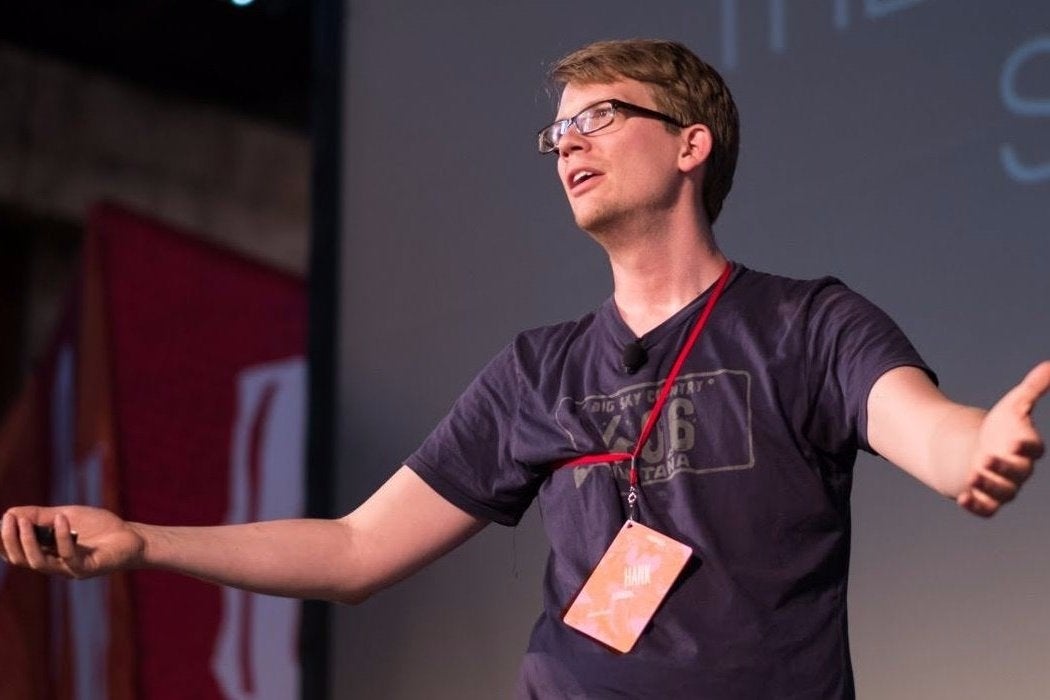 A popular YouTuber is launching a non-profit organisation representing the interests and rights of video creators on digital platforms.
Hank Green is one half of "Vlogbrothers," a YouTube channel he runs alongside his brother, John. Vlogbrothers pre-dates the introduction of advertising to YouTube, and thus the point when it became possible for people like Green to turn their hobby into a lucrative career. Together, Hank and John have built a subscriber base of almost 2.9 million people, and they are also the founders of a conference dedicated to streaming video, VidCon.
Now, Green is launching the Internet Creator's Guild (ICG), a non-profit that will exist to offer advice to those working within this emerging media sector, and represent their interests and rights to platform holders.
According to a report on Fast Company, the idea for the ICG was born out of the confusion created by the launch of YouTube Red, a subscription service for ad-free video content, in October last year. While Green and his brother had direct access to people within YouTube, the same wasn't true for the vast majority of the platform's 55,000 content creators.
"I don't mind, but I don't think I'm the best person for it," Green said, referring to a 17-minute explanatory video he posted to clarify YouTube Red's policies around payment. "I think it's better for it to be representative, and not just one guy with one set of needs.
"There are lots of organisations that among the interests they have is supporting creators, but no organisation with that sole interest."
ICG will serve that purpose. At first, it will be funded by a grant from Green's VidCon event, then it will rely on a $60 annual fee from its members. A former VidCon employee, Laura Chernikoff, will join as executive director, and its board of directors will be composed of content creators and related experts.
"It's long overdue in our community," said Anna Akana, a member of the board. "Our field and jobs are incredibly new and unprecedented; quite often creators don't know what should be a standard rate, fair contract, or even best behaviours and practices for those in digital media."
YouTube will have no official relationship with the ICG, though it has expressed its support for the concept, and its admiration for Green.
This isn't the first instance of YouTube Red prompting action within the creator community. In October last year, the all-conquering Felix "PewDiePie" Kjellberg highlighted the role the spread of ad-blocking software played in the creation of the service. With 40% of the YouTube audience blocking the platform's principal source of revenue - and, by proxy, undermining the income of its content creators - a response was inevitable.
"Using Adblock doesn't mean you're clever and above the system," Kjellberg said. "YouTube Red exist[s] because using Adblock has actual consequences." A few months later, Kjellberg started his own network, Revelmode, in partnership with Disney's Maker Studios.