Yoshida: "Absolutely" too early for a Vita price cut
Sony Worldwide Studios boss says "laser focus" is on achieving system's potential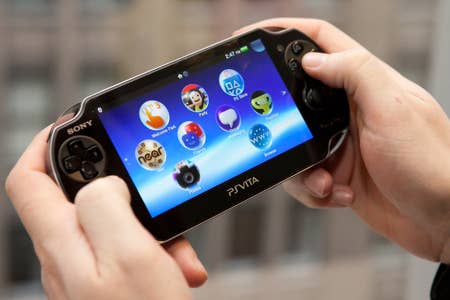 Shuhei Yoshida has put to bed any rumours of a Vita price cut, reiterating that Sony is instead focused on seeing the system reach its potential first.
Speaking to Eurogamer at E3, Yoshida was adamant that Vita offers a good value for money proposition at its current pricing.
"From the value for money standpoint, we think we have a good price for what the system is," Yoshida said, after saying that 2012 was "absolutely" too early for a Vita price cut. "Our priority is to achieve the potential through more games and services.
"Of course people who are looking to buy are also talking about the price of PS Vita, especially when they have to buy a memory card as well. That's something we have to spend time to cost reduce and address in the future. But now, our laser focus is to increase the content and to realise the potential of the system."
Vita's current pricing has resulted in relatively low sales worldwide compared to previous hardware launches, with 1.8 million units cited as in international figure as of the end of March.
Sony has predicted a combined figure of 16 million sales for Vita and PSP by the end of the year, but with the PSP still regularly outselling its newer cousin, in Japan at least, Vita might not make up the majority of that figure.