Year-long and quarterly sales and profit shrink at GigaMedia
Lack of agility has resulted in "dysfunctional business model" says CEO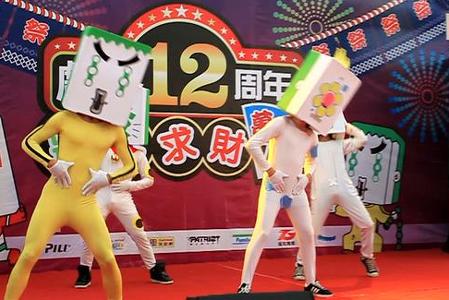 GigaMedia, which operates a suite of online games and gambling franchises in Asia, has reported significant business shrinkage for both the quarter and the full year ending December 31, 2011.
Sales for that quarter dropped from $8.9 million (£5.6m) to $7.4million (£4.7m) since the same period for the year previous, a drop of 17 per cent. Full year sales shrinkages were even more remarkable, plummeting by 47 per cent to $34.4 million (£21.7m) from $64.7 million (£40.8m) in 2010.
Profits suffered similarly for the full year, taking a 56 per cent hit from $43.6 million (£27.5m) in FY2010, resulting in a gross profit of $19 million (£12m). Once the figures are adjusted, GigaMedia made a loss of over $71 million (£44.8m) for FY2011, compared to a profit of $2.7 million in 2010.
CEO John Stringer, appointed last year, was frank about company performance.
"Business unit deconsolidations resulted in sharp revenue declines in 2011," Stringer wrote. "Unfortunately, costs and expenses were not adjusted quickly enough in response, leaving a dysfunctional business model.
"In the fourth quarter, the company's top line did not improve and the cost structure remained too high. We recorded significant write-downs in the fourth quarter reflecting continued under-performance; in short it was a difficult year.
"In 2012, new Giga began to take shape: Dirk Chen, our new CFO, and I joined the board at the start of the year, right after the addition of two new board members. Together we are making good progress implementing a turnaround plan based on an explicit decision-making framework with clear objectives: 1) effectively managing cash; 2) maintaining the company's listing on NASDAQ, and 3) executing a new vision for growth.
"We are now increasing focus on key business sectors and beginning to adjust our business model to improve our expense to revenue ratio. We look forward to updating our progress in 2012, confident in our ability to deliver improved performance by year-end."
As well as operating FunTown, a Taiwanese gaming portal which plays host to a major Mahjong gaming network, and an operating stake in Everest Poker, GigaMedia also licences a number of EA products in some Asian territories, including FIFA Online 2, Warhammer online and NBA Street.
However, the subsidiary which operates these properties, IAHGames, proved an expensive asset, with $1.4 million of bad debt to pay, on top of $8.3 million of goodwill payments and consolidations.
The company plans to push ahead with social and gaming titles in Taiwan and Hong Kong, growing the Fun Town portal, and expects revenues for Q1, FY 2012 to be flat or slightly up.