Xenoblade Chronicles: Definitive Edition takes No.1 | UK Charts
PlayStation 4 sale shakes up the top 40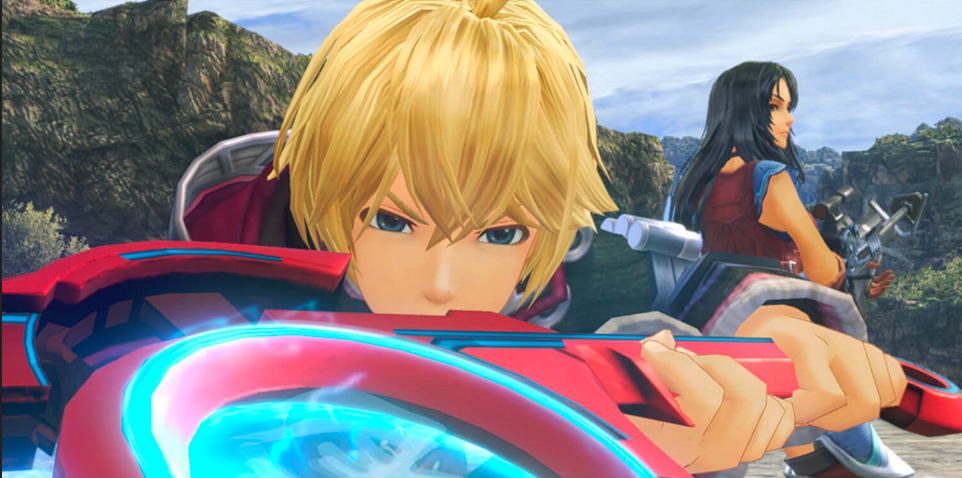 Nintendo Switch game Xenoblade Chronicles: Definitive Edition debuts at No.1 in the UK boxed charts.
The remake of the Wii RPG sold more than double that the original managed back in August 2011. Its sales are slightly below that of the launch of 2017's Xenoblade Chronicles 2, which arrived on Switch during the Christmas sales window.
This data only counts boxed game sales, and does not include downloads from the Nintendo eShop. All High Street games retail stores remain closed in the UK due to the COVID-19 lockdown.
The new No.1 means that Animal Crossing: New Horizons slips to No.2 after three consecutive weeks at the top. The Switch game fell 50% in sales week-on-week.
The other new release of the week was 2K's Borderlands: Legendary Collection, also for Nintendo Switch. The pack of Borderlands games reaches No.18, and sold barely 100 more units than BioShock: The Collection (No.22), which is another 2K title that arrived on Nintendo Switch this week.
A third 2K release, XCOM 2 Collection, was also released for Switch, but it was only available via the Nintendo eShop and therefore does not feature in this chart.
In fact, one game entirely missing from the boxed charts this week is Minecraft Dungeons, which was released across all platforms. But again, the Microsoft game was only available as a download, which is why it is absent.
There are a large number of PS4 exclusive games that have jumped up the charts this week due to the Days of Play promotional campaign that Sony has been running. Days Gone jumped 762% in sales and is at No.6 this week, The Last of Us: Remastered rose 220% in sales and is at No.9 and PlayStation VR Worlds increased by 145% and is at No.10.
Other big PS4 exclusives include God of War (No.11), Marvel's Spider-Man (No.14), Astro Bot Rescue Mission (No.20), Everybody's Golf VR (No.21), Death Stranding (No.26), Horizon Zero Dawn: Complete Edition (No.27) and Uncharted 4 (No.32).
Last week's new games dropped down the charts. Deep Silver's Maneater falls from No.6 to No.23 after a 56% drop in sales week-on-week, while Saints Row: The Third - Remastered drops from No.7 to No.24 after a 52% sales dip.
Meanwhile, Mario Kart 8: Deluxe takes a rare fall out of the top ten, dropping from No.2 to No.12 after sales plunged 63% week-on-week.
Here is the GfK Top Ten for the week ending May 30th
| Last Week | This Week | Title |
| --- | --- | --- |
| New Entry | 1 | Xenoblade Chronicles: Definitive Edition |
| 1 | 2 | Animal Crossing: New Horizons |
| 3 | 3 | Call of Duty: Modern Warfare |
| 4 | 4 | Grand Theft Auto 5 |
| 5 | 5 | FIFA 20 |
| Re-Entry | 6 | Days Gone |
| 9 | 7 | Star Wars Jedi: Fallen Order |
| 11 | 8 | Minecraft (Switch) |
| Re-Entry | 9 | The Last of Us: Remastered |
| 30 | 10 | PlayStation VR Worlds |