Xenoblade Chronicles 3 is the biggest Xeno game launch in the UK so far | UK Boxed Charts
But only No.3 in terms of revenue generated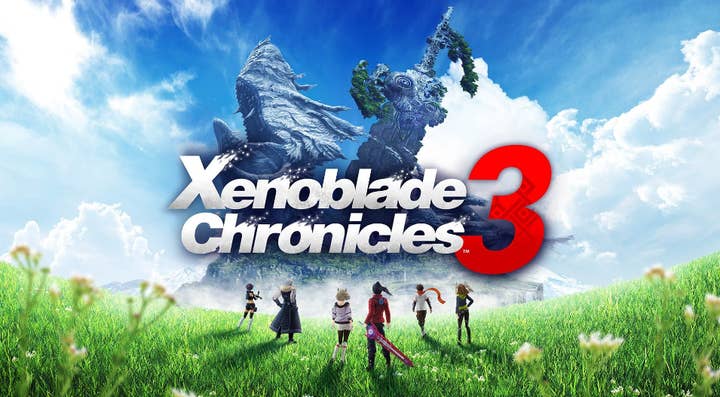 Xenoblade Chronicles 3 was the best-selling boxed video game in the UK last week, according to charts company GfK.
The game very narrowly beat Xenoblade Chronicles 2 to become the biggest launch in the Xeno series so far, according to data shared by GfK boss Dorian Bloch to GamesIndustry.biz.
Xenoblade Chronicles 3 beat its predecessor by just a handful of units in terms of week one physical sales. In fact, all three Xenoblade games on the Nintendo Switch sold roughly the same amount of units at launch, with Xenoblade Chronicles: Definitive Edition the No.3 biggest launch.
This is in terms of units. In terms of revenue, Xenoblade Chronicles: Definitive Edition and Xenoblade Chronicles 2 generated more money during their first weeks than Xenoblade Chronicles 3. The new game's special edition was unfortunately not ready for launch, which would have carried a higher price point.
The Xeno series is well regarded globally, but it remains a niche franchise in the UK. Xenoblade Chronicles 3 is the fifth biggest Switch game launch of the year in the UK, behind Pokémon Legends: Arceus, Nintendo Switch Sports, LEGO Star Wars: The Skywalker Saga and Kirby and The Forgotten Land. But it sold more in its first week than Mario Strikers: Battle League Football.
This is all boxed physical data only.
Falling to second place this week is Horizon: Forbidden West, but sales for the PlayStation game still rose 118% week-on-week, again driven by a hardware bundle featuring the game.
Also new in the charts this week is Teenage Mutant Ninja Turtles: Shredder's Revenge at No.8. Published by Merge Games, the boxed version sold best on Nintendo Switch, representing 67% of sales.
Finally, Digimon Survive comes in at No.10.
Last week's new release, Live A Live for Nintendo Switch, falls from No.6 to No.23 after a 64% drop in sales week-on-week.
Here is the GfK UK Boxed Top Ten for the week ending July 30:
| Last Week | This Week | Title |
| --- | --- | --- |
| New Entry | 1 | Xenoblade Chronicles 3 |
| 1 | 2 | Horizon: Forbidden West |
| 3 | 3 | Lego Star Wars: The Skywalker Saga |
| 2 | 4 | Nintendo Switch Sports |
| 4 | 5 | Mario Kart 8: Deluxe |
| 5 | 6 | F1 22 |
| 7 | 7 | Minecraft (Switch) |
| New Entry | 8 | Teenage Mutant Ninja Turtles: Shredder's Revenge |
| 8 | 9 | Animal Crossing: New Horizons |
| New Entry | 10 | Digimon Survive |