Xbox's Riot Games deal was the biggest announcement yesterday | Opinion
Microsoft continues to grow its mobile and PC business through free-to-play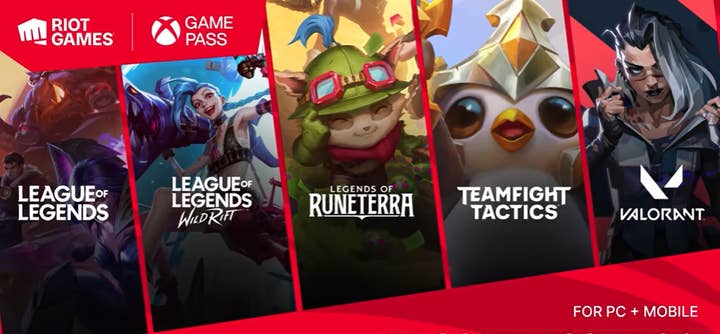 Making any form of commentary on Xbox game showcases is quite difficult these days.
In what was a solid conference filled with interesting titles, the company is doing all the things it said it wants to do. It wants to push Game Pass as its primary consumer proposition, and it did that after every single trailer. It wants to increase its popularity in Japan, and with some Game Pass deals and signing Hideo Kojima's next game, it is continuing to push in that direction.
It wants to be seen as multi-platform, and there were a number of big PC titles, headlined by Diablo IV, during the event. And in Minecraft Legends, Microsoft has announced the biggest Nintendo Switch game of the last few weeks, too.
The best I could really say about the showcase is that Xbox is being consistent between what it says it wants to do, and what it is actually doing.
In terms of the biggest announcement, I suspect Hideo Kojima making a cloud game for Microsoft will go down as the biggest surprise. And Starfield was unquestionably the biggest game of the show (and one of the biggest games on the release schedule full stop).
But for me, the most significant announcemet arrived early on in the event, and it was the news that Microsoft is teaming up with Riot Games.
To recap, Riot's range of mobile and PC titles are coming to Xbox Game Pass. League of Legends, Wild Rift, Legends of Runeterra and Teamfight Tactics are all free-to-play games, but subscribers will be able to unlock an array of cards, agents, characters and other perks, which they'd usually access via microtransactions.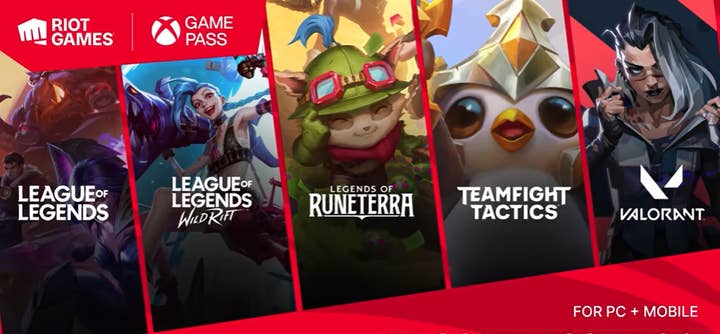 Xbox has been experimenting with free-to-play and Game Pass for a while, most notably with last years Halo Infinite multiplayer mode. But this is an even bigger play, by partnering with some of the most successful core games in the space.
Free-to-play games like these are likely to prove crucial in Xbox's aims to grow its PC Games Pass audience outside of its core territories. In particular, games like League of Legends are the exact products the firm needs to sign to push into the lucrative Asian markets.
Putting these major brands into PC Game Pass is one thing, but the most interesting element is the fact this encompasses Riot's mobile titles, too.
"Free-to-play games are likely to prove crucial in Xbox's aims to grow its Games Pass audience outside of its core territories"
Currently, Xbox's main play for the mobile market has been through cloud streaming. But once it completes its acquisition of Activision Blizzard, the company will operate a number of major mobile titles, including Call of Duty Mobile and the array of games that King operates. Xbox will have a base of smartphone properties in which to build out a more comprehensive offering, akin to what it is currently trying to achieve on PC.
There are different challenges on smartphones, of course. These aren't open platforms, and Microsoft has already shown its frustration around Apple's rules. There are ways around it, but it is messy and complicated, and so Xbox's mobile play is unlikely to be as seamless as it is on console or PC.
The audiences and markets that Microsoft is hoping to reach with mobile is not the same as console and PC, and that will likely require an alternative approach, too. The value proposition is different, for starters. Customers looking for perks in League of Legends might expect to pay less than those who are in the service for Starfield or Forza Motorsport. It might encourage Microsoft to explore other forms of monetisation, such as in-service currency that can work across titles, or even advertising. Ampere Analysis' Piers Harding-Rolls tweeted this morning that perhaps an ad-tier Game Pass solution might be something the firm will consider.
In some ways, the free-to-play model can be seen as a competitor to Game Pass. It's one thing convincing gamers of premium products to subscibe, it's quite another encouraging players of free ones, particularly when you're dealing with deep, high quality products like Fortnite and League of Legends. Game Pass isn't the most accessible business model in video games, free-to-play is.
Embracing free games and bringing those titles into the Game Pass ecosystem is Microsoft's way of overcoming that. Whether it will work or not will depend on if the players can see the value in it. The Riot Games partnership announced yesterday is a major step in finding out.