Xbox's big nostalgia moment is still to come | Opinion
The first console made it all possible, but it's the 360 that established Xbox as a credible platform with gamers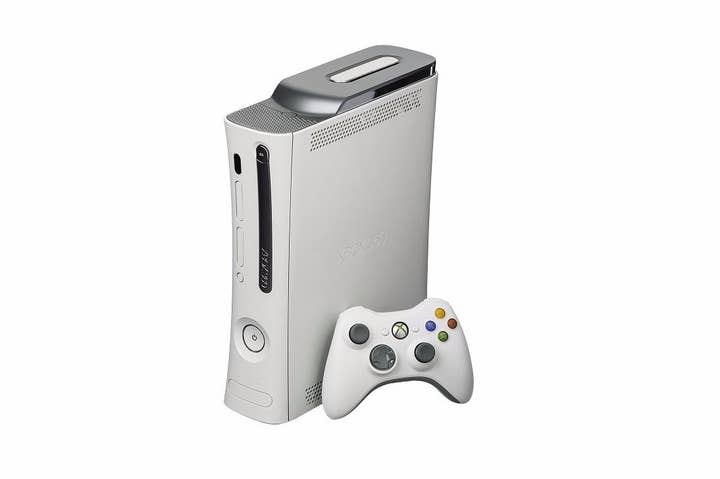 Xbox has been borrowing a few PR tricks from the book of PlayStation these last few years.
Turn back the clock to 2013 (how is it eight years ago?) to the launch of PS4 and Xbox One, and you'll recall the moment Sony staged its comeback. After a few years of pushing Kinect, and a series of business decisions that didn't just leave gamers cold but outright hostile, Microsoft had put itself on the back foot with fans. Sony, with its 'for the gamers' tagline, positioned itself counter to that. The implication was clear: PlayStation is for gamers, Xbox is not.
Fast forward to today, and now Xbox has positioned itself as the gamer-friendly alternative to PlayStation. In our interview this week with Xbox exec Sarah Bond, she talks about being 'player centric' or 'player first' a total of nine times. The pitch is that Microsoft loves gamers more than anyone else, and that's why it's embracing cross-play, cross-platform, backwards compatibility, and Game Pass.
You don't get much more explicit than this quote: "For a lot of platforms, they might say they don't want to do cross-play, or I don't want to do back compat. But we believe, if you put the player first, that's the best thing for the industry and we're going to go do that."
"There's no need to go all-in on nostalgia when there's plenty to talk about in the here and now"
To be clear, this is ultimately PR. Both companies are for gamers (they make games after all) and have done very positive things for its fans. And they have both made unpopular decisions for commercial reasons (they are businesses after all). Even so, positioning yourself as 'for the gamer' is a proven strategy. It worked for PlayStation, and the sentiment around Xbox is certainly far stronger today than it was eight years ago.
Another strategy that can work in generating affection for your brand amongst consumers is by steering into nostalgia. And that's something Xbox is doing this week with its 20th anniversary celebrations.
Lots of companies do this (particularly Nintendo), but again it was a strategy Sony adopted to strong results at the launch of PS4. Back then, PlayStation's first-party games line-up wasn't as strong as it is today. And the company spent a lot of marketing dollars on things like the PlayStation Memories campaign, featuring that excellent bedroom ad. When it came to 20 years of PS1 in 2014, there were parties, marketing stunts, pop-up shops, special edition consoles and all sorts of PR activities.
What Xbox is doing this week, with its celebration livestream, special items and PR activity, isn't quite as ambitious as that. That shouldn't come as a surprise considering its line-up. In a Christmas where most major publishers have a smaller slate of titles than usual, Microsoft stands as the big exception. It's just successfully launched Age of Empires 4 and Forza Horizon 5, to rapturous reviews, and is gearing up for its next mainline Halo game. There's no need to go all-in on nostalgia when there's plenty to talk about in the here and now.
But on top of that, Xbox has a bigger nostalgia moment to come.
20 years is a bit of a sweet spot when it comes to looking back. Reminiscing wistfully on childhoods can happen at any age, but you'll find it happens a lot for people in their 30s and 40s. We've written about this before, and you can see the trend in all forms of media. From Crash Bandicoot to Jurassic World, Spice Girls to Friends, just look at the gap between the originals and their hugely popular comebacks.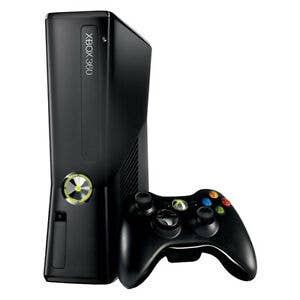 PlayStation steered into that nostalgia effectively back in 2014. The PS1 was a defining moment for games. It was when the business shifted from 2D to 3D, cartridges to discs, and went from being a nerdy pastime to a 'cool' one. PS1 was at the forefront of all of that and anyone over the age of 35 will happily recount the joys of playing the first Tomb Raider or Wipeout or Spyro The Dragon.
The launch of the first Xbox wasn't quite like that. Microsoft's first games console laid the groundwork for what was to come, introduced hard-drives and Xbox Live, and delivered a genre defining shooter in Halo. But it struggled for attention in the face of the unstoppable PS2, and it was swiftly replaced.
It was really the Xbox 360 when gamers caught on to what Microsoft was doing. Another industry inflection point, the 360 is when the business shifted from local multiplayer to online, SD to HD, and began the move to a more digital-based industry.
Microsoft drove that from the start, delivered Xbox Live to the masses, and was the home for the major games of that generation, whether it's first-party titles like Gears, Fable and Halo, or third-party hits like Assassin's Creed, Call of Duty and Elder Scrolls. It remains Microsoft's most successful machine and one of the industry's most important games machines.
For teenagers brought up on diet of BioShock and GTA IV, many of them are barely out of their 20s. Give it a few more years, and they'll be the ones sitting down with the youth to tell them why dashboards haven't been the same since blades went away, and that multiplayer never got better than Rock Band.
So whereas the launch of the first Xbox was an important moment in the history of the industry, the platform's true nostalgia moment is still to come.