Xbox veterans form new mixed reality studio, LOOOK
Sébastien Motte and John Howard's Seattle-based startup will team up with established AR developer, Asobo Studio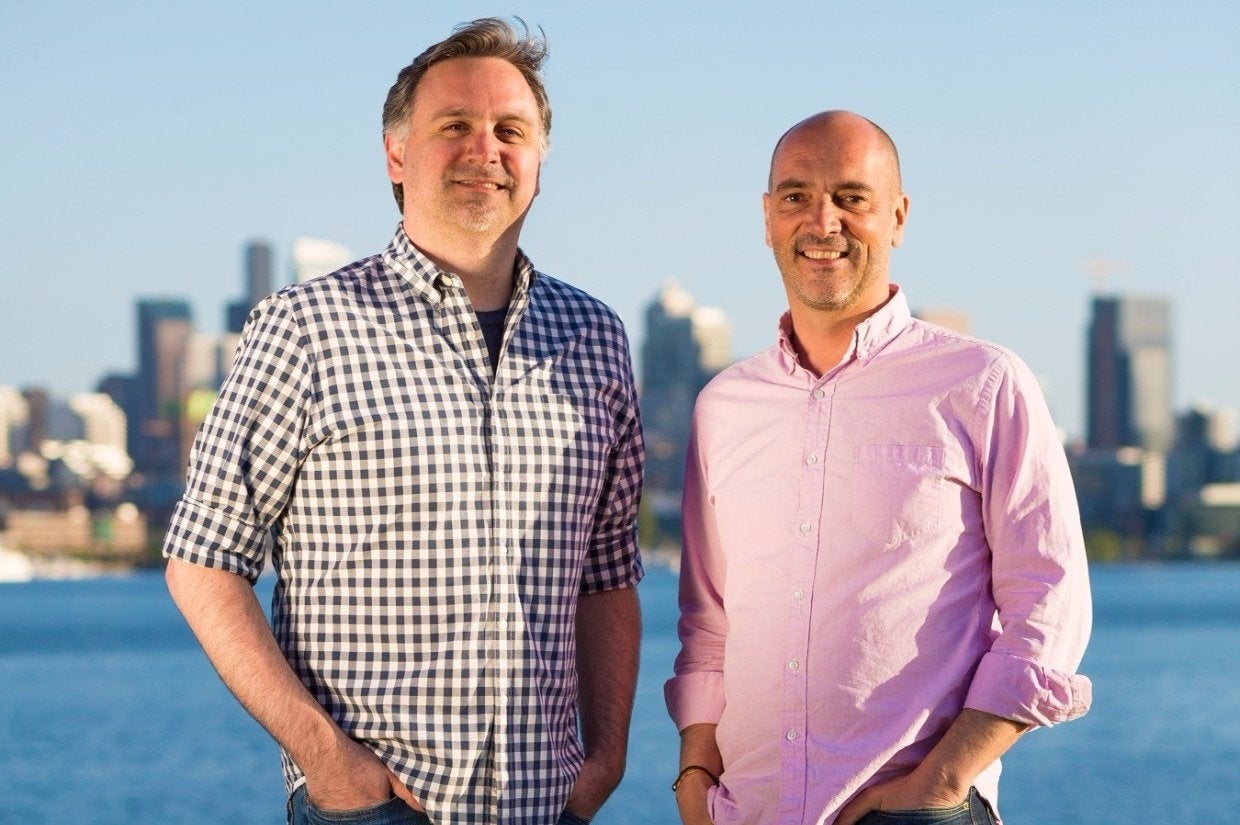 A pair of Xbox veterans has formed a new mixed reality studio, LOOOK, and it's first move will be to forge a strategic development partnership with the AR developer, Asobo Studio.
LOOOK, which is based in Seattle, was founded by two people with a strong track record in game development: Sébastien Motte worked at Microsoft Game Studios from 1997 to 2003, when he was promoted to head of Xbox first-party business development. He left Microsoft in 2013 to pursue opportunities in investment and consultancy.
Motte's co-founder, John Howard, started at Microsoft in 1999, working for almost nine years as a lead game designer on prominent Xbox titles, including Halo: Combat Evolved and Crimson Skies. He spent four years as principal designer at Radical Entertainment, before returning to Microsoft in 2012 as principal creative director on Xbox Fitness. He served in the same role on Microsoft HoloLens, for partnerships with NASA, Autodesk, and Trimble.
LOOOK is starting out by teaming up with Asobo Studio, a independent French developer that has already been working with HoloLens for several years. Asobo created three of the applications that shipped with the HoloLens dev kit.
"Asobo Studio has been at the forefront of HoloLens development from the beginning." said Howard, now creative director at LOOOK, in a statement. "New technologies have a learning curve, and our early involvement with HoloLens has given us [a] years-long head start in the creation of meaningful holographic applications."
Right now, LOOOK's remit seems fairly broad, encompassing, "envisioning workshops, prototyping, and application development services." This is likely due to the embryonic nature of the technology, and its potential to be used in a variety of industries.
"We want to harness the power of holographic, mixed reality to create meaningful applications to raise awareness and empathy, connect people, and protect our planet," added Motte, who will be LOOOK's CEO. "We partner with companies and organisations who share these common core values."