Xbox: TV key to taking cloud gaming mainstream
Microsoft's Harrison Hoffman says streaming a game needs to be as simple as watching a movie on Netflix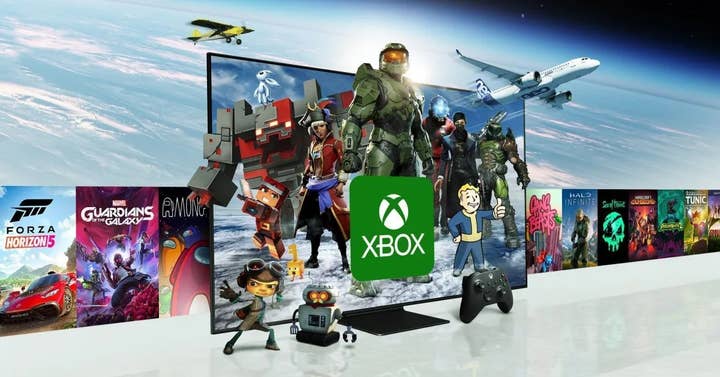 Xbox believes its TV app with Samsung – and no doubt future partnership – will be crucial in making streaming video games via the cloud a mainstream pastime.
But while watching, listening and even reading can be a one-handed activity for those fitting entertainment into their commute (for example), gaming is decidedly more active – it requires two hands, perhaps a dedicated controller and uninterrupted attention.
Speaking to GamesIndustry.biz at Gamescom in Cologne yesterday, Xbox principal product manager Harrison Hoffman said that while bringing the platform holder's library to mobile devices is part of the appeal of cloud gaming, playing on a television is still key.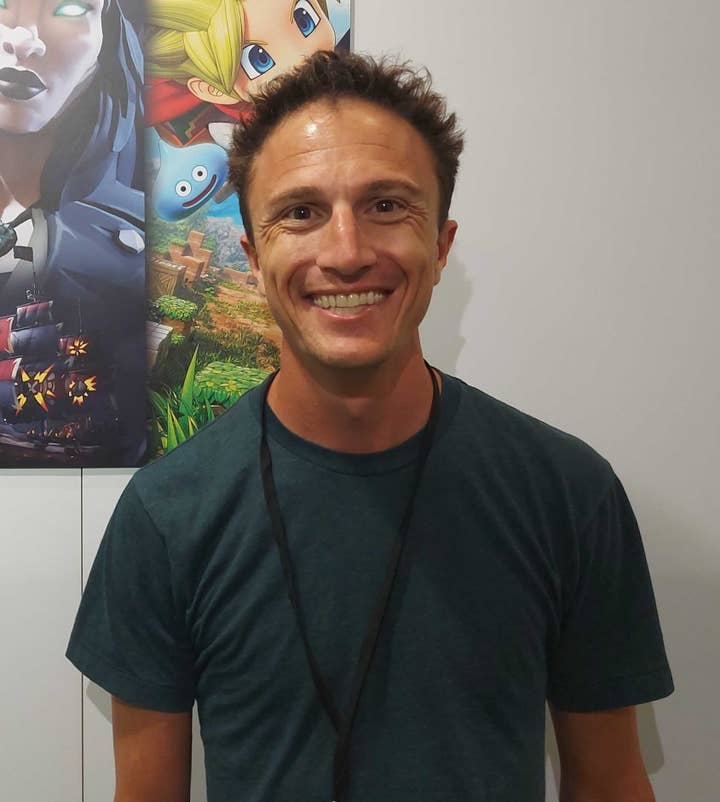 "Different people have different types of behaviour, certain games lend themselves to quick gaming sessions or gaming on a smaller screen," he said. "But one of the reasons I'm particularly excited about the TV app is that our games really shine on the big screen, they're made for the big screen, so this seems like such a logical next step for us.
"People have really gotten used to streaming their movies and TV through the Netflix app or Disney+ app. We want to make it as easy for people to stream a game as it is to stream a movie from Netflix. It should be that same simplicity – that's what it's going to take to get this into the mainstream."
At present, the Xbox cloud gaming TV app is only available on Samsung's 2022 televisions as part of that company's Samsung Gaming Hub. Given these devices have only been on the market for eight months, the installed base is considerably more limited than smartphones, tablets and the Xbox Series X|S consoles.
Hoffman emphasised that cloud is "a core part of our long-term gaming strategy," reiterating Xbox's ambitions to reach three billion gamers as well as echoing the platform holder's previous comments to us about giving players more choice and alternatives to consoles.
"We're not going to reach them by only focusing on console and PC," he said. "We need to do things like this to broaden the access and appeal."
He added that while watching movies and TV via Netflix is commonplace today, that company first ventured into apps over a decade ago.
"This is day one for us, and people aren't even really aware they can do this year, so there's definitely consumer awareness and education to work on."
A hands-on test of the Xbox cloud gaming app – demonstrated on a Samsung TV hardwired into the Koelnmesse network – shows that the experience is remarkably smooth and responsive, even in the middle of a frantic Halo: Infinite firefight.
We suggested to Hoffman this is a best-case scenario, since not every smart TV user plugs their device into a hardline. But he claimed Xbox is working hard to replicate the variety of setups users may have when testing the quality of its service.
"I definitely wouldn't call this the best case scenario," he says. "These sort of event networks get very congested, they're more complicated. We've done most of our testing for this on home networks with home internet, both wired and wireless, and that's the scenario we're focused on.
"My TV is on wi-fi at home, my router's on the second floor and my TV's on the first floor, and it works great. I play this every day. Clearly there are some parts of the world and some people who might not have good enough of an internet connection for this, but it's a long-term play. We'll get there."