Xbox Series X officially revealed at The Game Awards
Ninja Theory developing sequel to Hellblade: Senua's Sacrifice for the console
At The Game Awards this evening, Xbox head Phil Spencer took the stage to reveal the name and a more official look at the next Xbox console: the Xbox Series X.
Though no major new technical details were shown, we did get our first proper look at the new console and a reaffirmed release window of holiday 2020.
Alongside the reveal of the Xbox Series X, Spencer also announced one of the games being developed specifically to take "full advantage" of its capabilities. Ninja Theory, which was acquired by Microsoft back in 2018, is working on a sequel to Hellblade: Senua's Sacrifice entitled Senua's Saga: Hellblade II.
Other details about the Xbox Series X come from its announcement at E3 2019 as Project Scarlett. There, it was said to be four times more powerful than the Xbox One X, with framerates of 60fps and up to 120fps, 8K, next-gen ray tracing, variable refresh rate support, and an SSD being used as "virtual RAM." At the time, Spencer said that it would be "100% focused on games," and Halo Infinite would be a launch title.
In a press release following the announcement, other tidbits that were revealed included that the new Xbox Wireless Controller would include a new Share button, would be compatible with Xbox One and Windows 10 PCs, and would be included with all Xbox Series X consoles. It was also mentioned that the console is "designed for a future in the cloud."
At the software level, Microsoft revealed that the Xbox Series X would be compatible with all Xbox One gaming accessories and that cross-generation achievements, saves, Xbox Game Pass, and Xbox Game Studios titles would all be supported cross-generation. "Thousands of your favorite games across four generations of gaming" will also be supported, though specifics on how that cross-platform would be handled were not disclosed.
Recently, reports have surfaced that Project Scarlett is not one, but two consoles, with the more powerful version codenamed "Anaconda" (presumably what we just saw at The Game Awards) and the less-powerful "Lockhart" planned as a cheaper, discless version to be paired as an offering with downloadable games and Xbox Game Pass.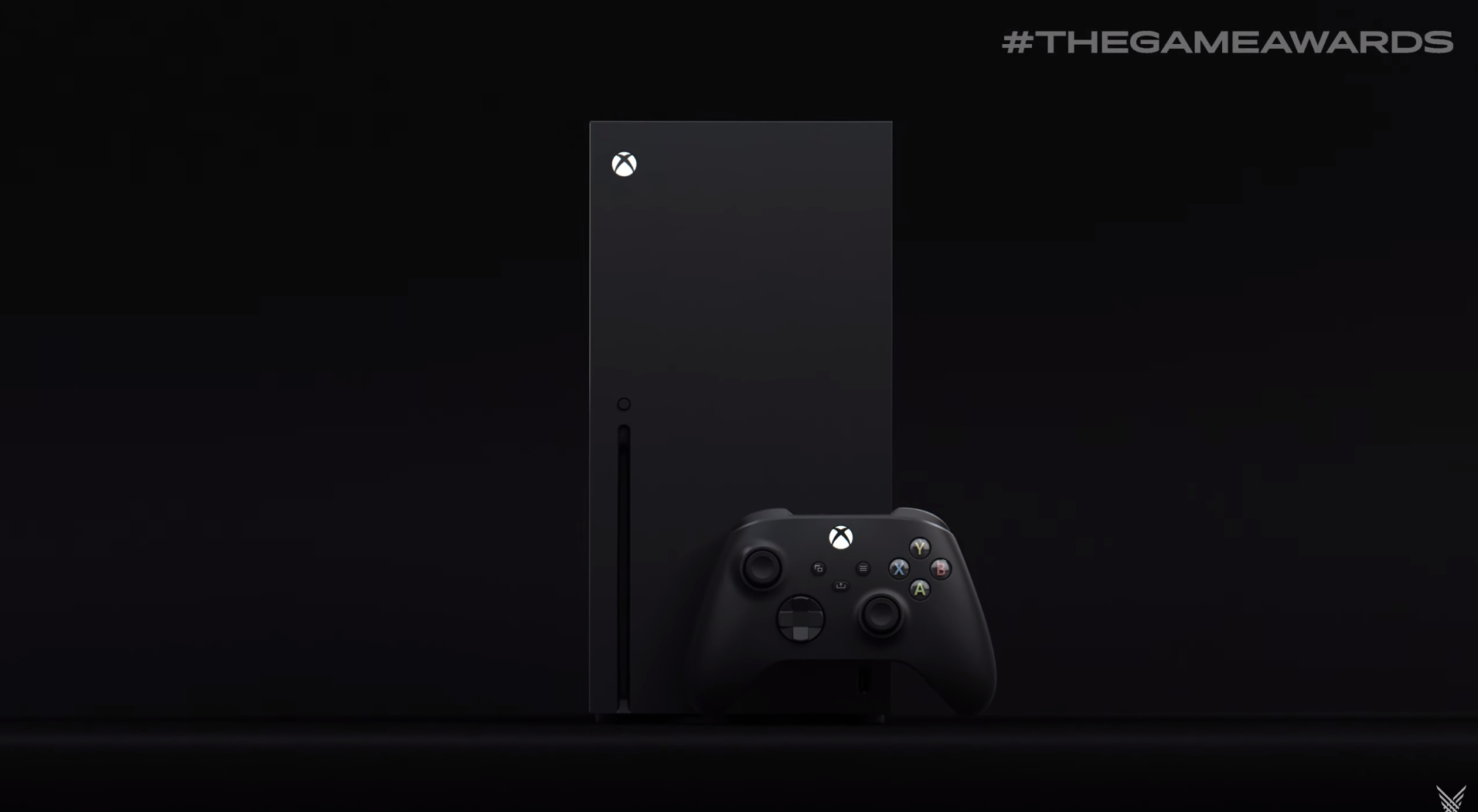 For the record: This story has been updated post-publication to include details from the Xbox Series X press release.