Xbox Series S/X was the No.1 console of January | UK Monthly GfK Charts
More than half of all boxed games sold were for Nintendo Switch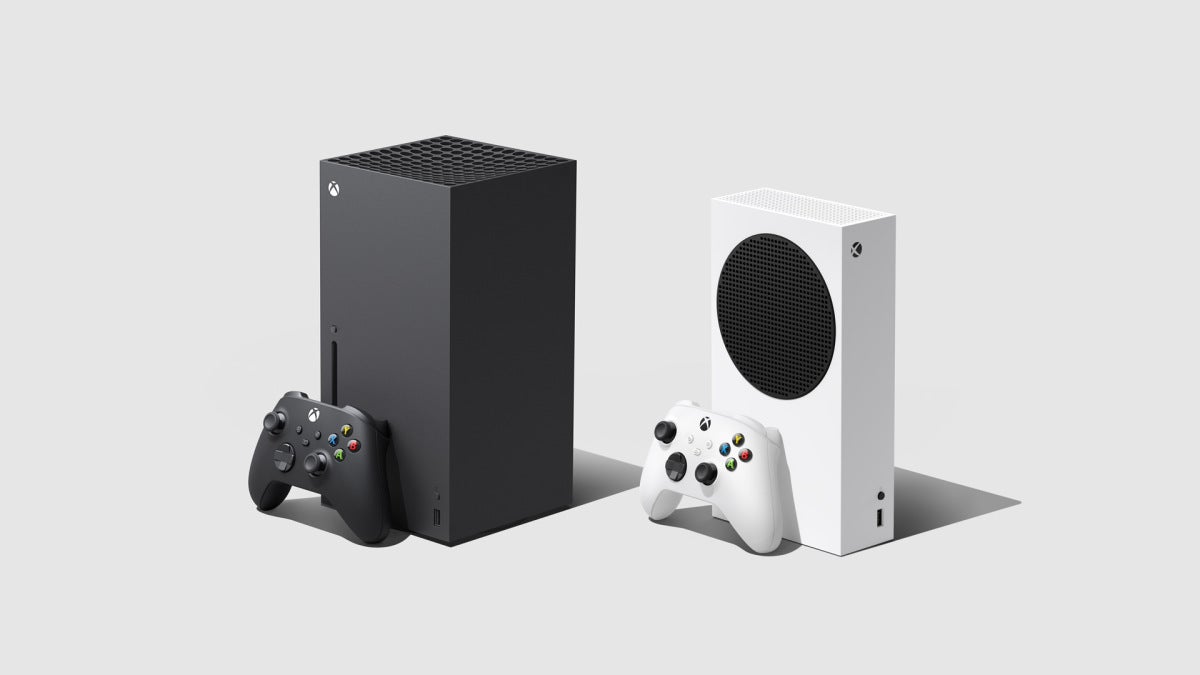 Console sales in the UK jumped 148% in January compared to the year before.
Charts specialist GfK reveals that over 150,000 games machines were sold during the last month. The Xbox Series machines sold best for the first time, followed by Nintendo Switch. Nintendo Switch sales were up 21% over the same period the year before. PS5 is narrowly behind in third place, though it should be noted that the machine was almost entirely out of stock during the first two weeks of the year.
Indeed, PS5 and Xbox Series S and X are severely supply constrained, and their sales performance is largely decided by how many units are released at retail during any given period.
The more expensive PS5 and Xbox Series machines means that the revenue from games consoles rose 251% over the year before.
In terms of the games themselves, 941,672 boxed games were sold in the UK during January, which is an increase of 7% over the same period the year before. Over £30m was generated by the physical software market in January, which is up 16% over January 2020.
It was Animal Crossing: New Horizons that was the best-selling game of the month, ahead of Mario Kart 8 Deluxe at No.2 and Grand Theft Auto 5 at No.3. The best-selling new release was Hitman 3 at No.12. Nintendo was the top publisher once again, while Nintendo Switch accounted for more than half of all the boxed games sold last month.
In terms of traditional gaming accessories and add-ons, more than 900,000 products were sold, which is a huge rise of 32% over the year before. Even more impressive is a revenue increase of 74%, driven notably by headsets, chairs and gaming mice. Also of note is the relatively minor but fast-growing external hard drive category of console-branded hard drives, of which 2TB/4TB devices occupy the Top Seven positions.
The new Xbox Wireless controller (Carbon Black) was the best-selling product, just ahead of the PS5 DualSense controller at No.2 and the long-time best-seller, the PS4 DualShock 4 (Black) at No3. Up 29 places to No4 is Sony's Pulse 3D Headset, only the third time since Sep 2019 that a Turtle Beach device has not been the top-selling headset in any given month. Sony's Pulse 3D Headset was also the No.1 gaming headset in November last year thanks to huge launch month sales of PS5 hardware. Back in September 2019, it was Sony's Fortnite Gold Wireless Headset that claimed No.1 on the headsets chart.
Here is the GfK January Top 20 UK Boxed Games
| Position | Title |
| --- | --- |
| 1 | Animal Crossing: New Horizons (Nintendo) |
| 2 | Mario Kart 8: Deluxe (Nintendo) |
| 3 | Grand Theft Auto 5 (Rockstar) |
| 4 | Just Dance 2021 (Ubisoft) |
| 5 | Call of Duty: Black Ops Cold War (Activision Blizzard) |
| 6 | Minecraft Switch (Nintendo/Microsoft) |
| 7 | FIFA 21 (EA) |
| 8 | Ring Fit Adventure (Nintendo) |
| 9 | Spider-Man: Miles Morales (Sony) |
| 10 | Assassin's Creed Valhalla (Ubisoft) |
| 11 | Super Mario 3D All-Stars (Nintendo) |
| 12 | Hitman 3 (IO Interactive) |
| 13 | New Super Mario Bros U Deluxe (Nintendo) |
| 14 | Super Mario Odyssey (Nintendo) |
| 15 | 51 Worldwide Games (Nintendo) |
| 16 | Immortals Fenyx Rising (Ubisoft) |
| 17 | LEGO Harry Potter Collection (Warner Bros) |
| 18 | Red Dead Redemption 2 (Rockstar) |
| 19 | Pokémon Sword (Nintendo) |
| 20 | The Legend of Zelda: Breath of the Wild (Nintendo) |