Xbox Scorpio, PlayStation Neo an "incredibly positive evolution"
EA, Ubisoft and Take-Two discuss why Microsoft and Sony launching new consoles more quickly is a big win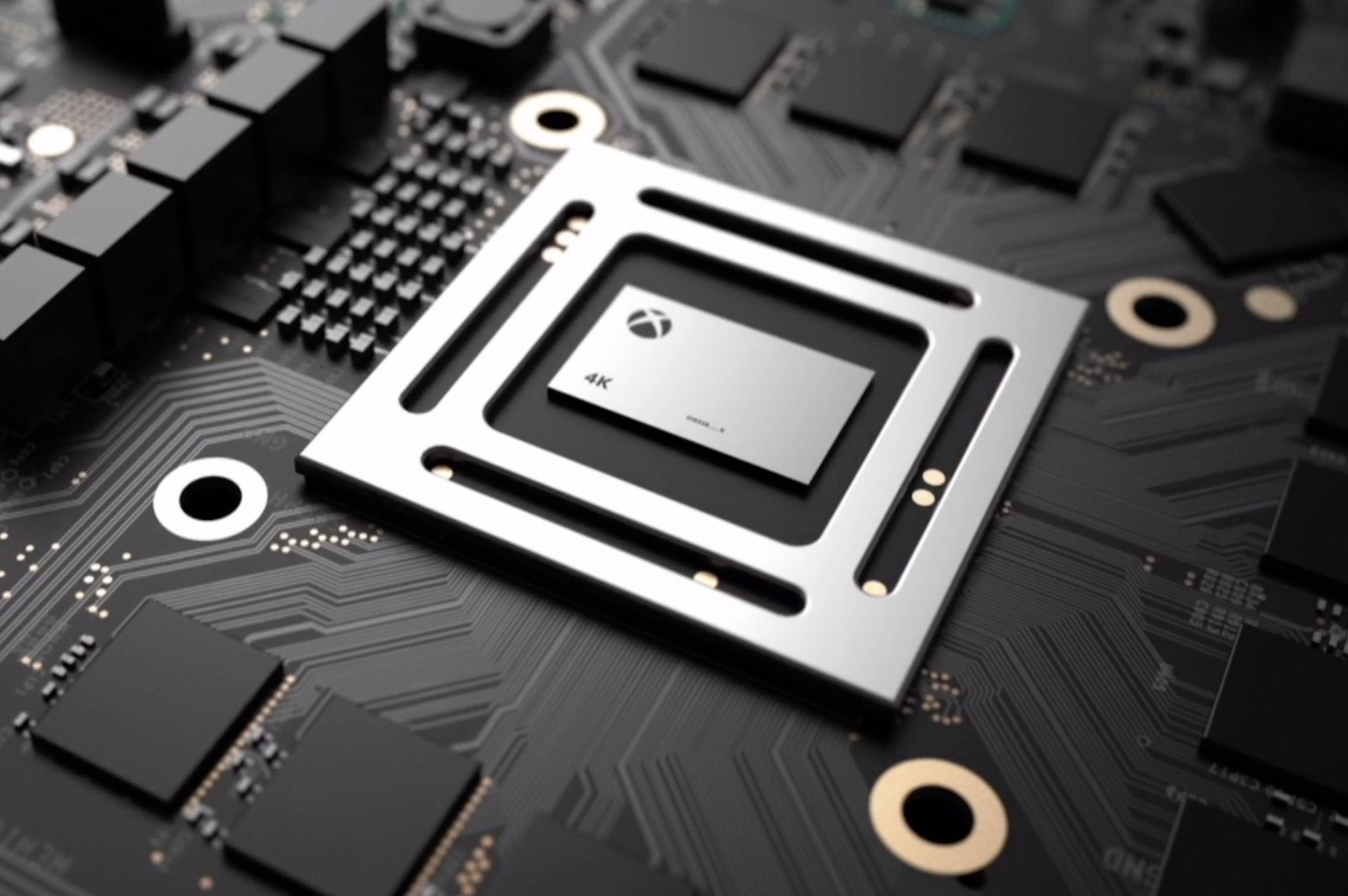 While Sony wowed gamers at its E3 press conference this year with a barrage of impressive content, some would argue that it was Microsoft that made the biggest splash by choosing its press conference to announce not one, but two distinct console hardware upgrades that would be hitting the market in consecutive years (Xbox One S this year, Scorpio in 2017). Years from now, this may be the grand moment that we all point to as forever changing the evolution of the console business. Sony, too, is preparing a slight upgrade to PS4 with the still-to-be-unveiled Neo, and while it won't be as powerful as Scorpio, it's not a stretch to assume that Sony is already working on the next, more powerful PlayStation iteration as well. We can all kiss the five or six-year console cycle goodbye now, but the publishers we spoke to at E3 all believe that this is ultimately great for the console industry and the players.
The most important aspect of all of this is the way in which Sony and Microsoft intend to handle their respective audiences. Both companies have already said that players of the older hardware will not be left behind. The ecosystem will carry on, and that to EA global publishing chief Laura Miele is a very good thing, indeed.
"The idea that we would potentially not have an end of cycle and a beginning of cycle I think is a positive place for our industry"

Laura Miele
"I perceive it as upgrades to the hardware that will actually extend the cycle," she told me. "I actually see it more as an incredibly positive evolution of the business strategy for players and for our industry and definitely for EA. The idea that we would potentially not have an end of cycle and a beginning of cycle I think is a positive place for our industry to be and for all of the commercial partners as well as players.
"I have an 11-year-old son who plays a lot of games. We changed consoles and there are games and game communities that he has to leave behind and go to a different one. So he plays on multiple platforms depending on what friends he's playing with and which game he's going to play. So the idea that you have a more streamlined thoroughfare transition I think is a big win... things like backwards compatibility and the evolution," she continued.
"So it's not my perception that the hardware manufacturers are going to be forcing upgrades. I really see that they're trying to hold on and bring players along. If players want to upgrade, they can. There will be benefit to that. But it's not going to be punitive if they hold on to the older hardware... So we're thrilled with these announcements. We're thrilled with the evolution. We're thrilled with what Sony's doing, what Microsoft's doing and we think it's phenomenal. I think that is good for players. It'll be great for us as a publisher about how they're treating it."
Ubisoft's head of EMEA Alain Corre is a fan of the faster upgrade approach as well. "The beautiful thing is it will not split the communities. And I think it's important that when you've been playing a game for a lot of years and invested a lot of time that you can carry on without having to start over completely again. I think with the evolution of technology it's better than what we had to do before, doing a game for next-gen and a different game from scratch for the former hardware. Now we can take the best of the next console but still have super good quality for the current console, without breaking the community up. We are quite big fans of this approach," he said.
Corre also noted that Ubisoft loves to jump on board new technologies early (as it's done for Wii, Kinect, VR and now Nintendo NX with Just Dance), and its studios enjoy being able to work with the newest tech out there. Not only that, but the new consoles often afford publishers the opportunity to build out new IP like Steep, he said.
"We will for sure get there as an industry. We will get to the point where the hardware becomes a backdrop"

Strauss Zelnick
"Each time there's a new machine with more memory then our creators are able to bring something new and fresh and innovate, and that's exciting for our fans who always want to be surprised. So the fact that Microsoft announced that they want to move forward to push the boundaries of technology again is fantastic news. Our creators want to go to the limit of technology to make the best games they can... so the games will be better in the years to come which is fantastic for this industry. And at Ubisoft, it's also in our DNA to be [supportive] early on with new technology. We like taking some risks in that respect... We believe in new technology and breaking the frontiers and potentially attracting new fans and gamers into our ecosystem and into our brands," Corre continued.
Take-Two boss Strauss Zelnick pointed out the continuity in the communities as well. "The ecosystems aren't shifting as much. We essentially have a common development architecture now that's essentially a PC architecture," he said. And if the console market truly is entering an almost smartphone like upgrade curve, "It would be very good for us obviously. To have a landscape...where you put a game out and you don't worry about it," he commented, "the same way that when you make a television show you don't ask yourself 'what monitor is this going to play on?' It could play on a 1964 color television or it could play on a brand-new 4K television, but you're still going to make a good television show.
"So we will for sure get there as an industry. We will get to the point where the hardware becomes a backdrop. And sure, constantly more powerful hardware gives us an opportunity but it would be great to get to a place where we don't have a sine curve anymore, and I do see the sine curve flattening but I'm not sure I agree it's going away yet... That doesn't change any of our activities; we still have to make the very best products in the market and we have to push technology to its absolute limit to do so."